Las Vegas Justice Court Department 9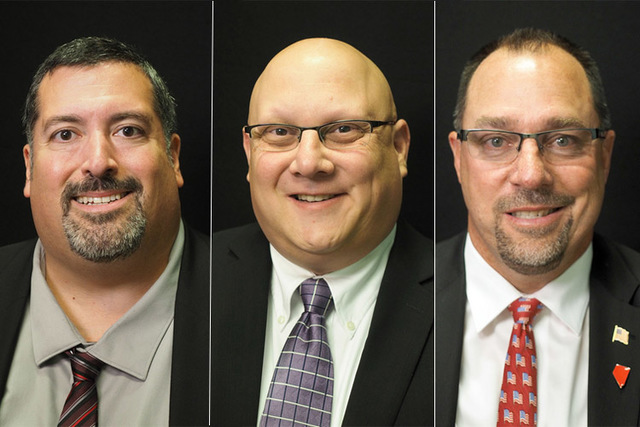 Two attorneys are challenging an 11-year incumbent Las Vegas justice of the peace in Department 9.
Steven Goldstein has practiced law locally for 18 years as a criminal defense and litigation attorney and has been a mediator, arbitrator and small claims referee. One of his priorities would be reviewing the bail structure to reduce overcrowding in the Clark County Detention Center, he said.
The Justice Court places "more emphasis on moving the docket along than access to justice," he said. He thinks jail space should be reserved for people who actually need to be there, not for people accused of nonviolent and low-level crimes.
Goldstein also disagrees with recently enacted legislation that allows hearsay, or testimony from secondary sources, in preliminary hearings for domestic violence and sex assault cases. Defendants in those cases have a right to confront their accusers, he said.
Robert Kurth has been an attorney for 24 years and has experience as a mediator, arbitrator, child support hearing master and small claims referee.
Kurth also believes there should be a more reasonable bail schedule and said defendants should be sent to rehabilitative programs instead of jail when possible.
He'd like to see an amnesty program set up so people with warrants can have their warrant fees waived if they go to court to pay their tickets.
"People seem to get stuck in this kind of whirlpool" of payments in the court system, he said. The downturn in the economy has made it difficult for people to post the required 15 percent of their bail and to pay off outstanding citations, he said.
Joe Bonaventure, who has been justice of the peace in Department 9 since 2005, said his time on the bench gives him an edge.
He worked in the Clark County district attorney's office and was a private attorney before he was elected in 2004 and re-elected in 2010.
Bonaventure's priorities are bail reform and building a better relationship between the justice system and the community. He argues the court should move away from assigning bail based on the type of offense and should instead look at the individual.
Setting a standard bail amount for a forgery charge might mean a drug dealer with a lot of money avoids jail time but a single mother with no criminal history who can't afford $5,000 is locked up, he said.
Because the position is nonpartisan, if any candidate wins more than 50 percent of the votes in the June primary, he wins the position outright.
Contact Kimber Laux at klaux@reviewjournal.com or 702-383-0283. Find @lauxkimber on Twitter.