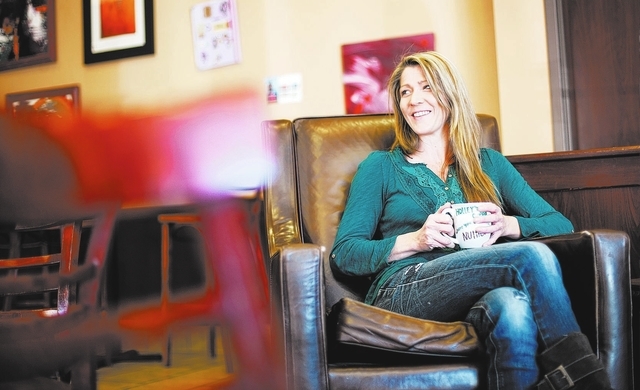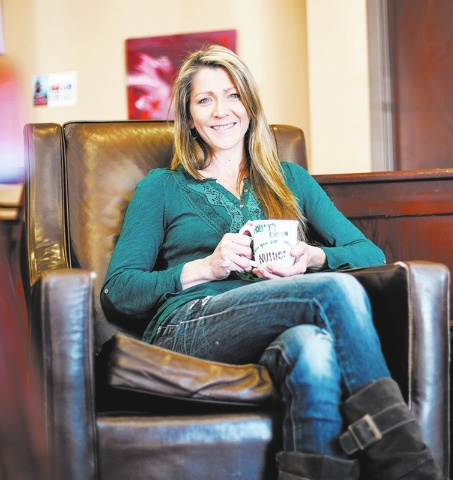 It's a quiet, chilly morning outside Holley's Cuppa, 9265 S. Cimarron Road, Suite 115, but inside a warm aroma of coffee and tea fills the shop.
Owner Holley Steeley and her staff greet almost every customer by name, asking about their families and how their holidays went. The employees grind the beans behind the counter as each cup is made to order.
"Everything is going so well," Steeley said. "Some days I still can't get over it."
Steeley, 37, opened the coffee shop in August 2011 while working as a performer in "Le Reve," a show at the Wynn.
Though the business is a drastic change from her past lifestyle, Steeley said it's not just a coffee shop to her.
"I came from a competitive world, and I just wanted something humble," Steeley said. "People think it's just a coffee shop, but I love it. I get to laugh and have fun. It's great."
Originally from Florida, Steeley's dancing career started as a child in ballet. By 18, she was performing with the Rockettes and dancing for Disney.
"I moved to Las Vegas because there were more opportunities out here with the bigger shows and productions," Steeley said. "The year I moved out here, there were shows constantly opening. The city was growing like crazy."
Over the course of 18 years, Steeley performed in music videos, fashion shows and theatrical productions, such as "The Phantom of the Opera." In her most recent gig, Steeley performed as a silk aerialist and understudy in "Le Reve."
"I got into aerial because there's a ton of work like that out here," she said. "You can't just be a dancer anymore. You kind of have to do it all to survive in this city."
Steeley came up with the idea of owning a coffee shop about six years ago while thinking about retiring from the entertainment industry.
"I have a great passion for coffee, so I started researching and learning about the different beans and fell in love with it," Steeley said. "I wanted to focus on the quality of the coffee more than the fast-paced products.
"I also wanted a low-key lifestyle after I retired, so it was perfect."
Steeley traveled all over the world to learn about coffee. She met with California shop owners and roasters and toured coffee farms while vacationing in Hawaii.
"I went to Nicaragua and stayed on a coffee farm out there," Steeley said. "We were able to help plant trees and do some farming. I stayed with a farmer's mom and got to see their way of living. It was pretty incredible, actually."
Although the Mountain's Edge location wasn't her first pick, Steeley said the community atmosphere works best with her slow-paced business.
"I felt like this space was more of a gamble," Steeley said, "but now that we're here, I feel like it was definitely the right choice for what I want. We have such a close neighborhood feel, and it's very family-oriented."
Employee Kali Waddilove used to work at Starbucks but quit to work at Holley's Cuppa when it opened.
"(The shop) has a more relaxed environment, and (Steeley) keeps it fun," Waddilove said. "The customers are a lot nicer, and we have the chance to get to know them."
After a year of performing and running the coffee shop, Steeley retired from the entertainment industry in 2012.
"I did both as long as I could," Steeley said. "I reached a point where it wasn't healthy or safe anymore. It's really hard to quit performing when it's what you really love, but I was definitely at my turning point.
"To leave that type of career, you have to do something else you love. This shop made it easier to walk away."
Steeley said she would like to open another location in Las Vegas but wants to keep the company small to ensure that customers receive the best quality coffee.
"I just want people to come into my shop and leave happy," Steeley said. "If the worst part of our day is running out of blueberry muffins, then we'll be fine."
For more information, visit holleyscuppa.com or call 702-778-7750.
Contact Southwest/Spring Valley View reporter Caitlyn Belcher at cbelcher@viewnews.com or 702-383-0403.