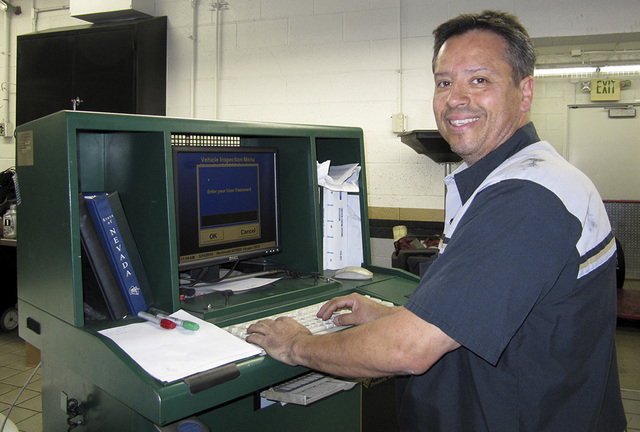 If you buy a certified preowned Lexus vehicle from Lexus of Las Vegas, you get the assurance that not only has it gone through a thorough 161-point inspection but also that master certified technician Eddie Flores probably did the reconditioning.
"We bring the cars back to nearly new factory standards," said Flores, who has worked for 29 years as an automotive technician and for 11 years at Lexus. "Lexus is a super product and the management here gives their technicians a lot of support and all the training they need. We check all the safety issues with cars and replace what is needed. When customers buy a preowned car from us, they can be assured they are getting a nearly new car."
Flores said a 150-point inspection is conducted on non-Lexus vehicles to bring them up to nearly factory standards, too. Brakes, tires and all other safety issues are carefully inspected.
"As a technician, you have to continuously sharpen your game tremendously," Flores said. "What you did last year isn't good enough this year. That's why training is so important for a technician."
Flores said because Lexus vehicles are manufactured so well, customers can rest assured that their vehicles will run well for years. But it's important to follow scheduled factory maintenance requirements, he added.
"Watch the conditions of the tires because of the intense heat we have here in Southern Nevada," he said. "Keep up with oil changes, tire rotations and scheduled maintenance as recommended by Lexus. Parts can be expensive to repair if you don't follow the maintenance schedule. And not keeping up with maintenance can reduce gas mileage and may damage your engine."
Lexus of Las Vegas dealership is at 6600 W. Sahara Ave. For information, call 702-942-6600 or visit www.lexusoflas vegas.com