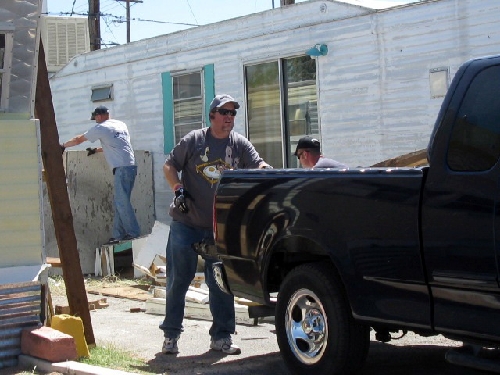 FOURTH OF JULY CLOSURES SCHEDULED
The following entities and municipalities will be closed Wednesday in honor of the Fourth of July holiday:
North Las Vegas city offices
North Las Vegas Library District
North Las Vegas courts
College of Southern Nevada's Cheyenne campus
Federal, state and county offices and courts
Clark County School District
Republic Services, NV Energy, Southwest Gas
NO CITY COUNCIL MEETING
There is no scheduled North Las Vegas City Council meeting Wednesday in observance of the Fourth of July holiday.
The council is slated to gather again at 6 p.m. July 18 at North Las Vegas City Hall, 2250 Las Vegas Blvd. North.
CAREER FAIR PLANNED AT TEXAS STATION
The Las Vegas Career Fair is set from 11 a.m. to 2 p.m. Monday at Texas Station, 2101 Texas Star Lane. Admission is free. Bring an updated resume. For more information, visit tinyurl.com/NLVcareerfair.
FIREFIGHTERS COLLECTING DONATIONS FOR MOBILE HOME FIRE VICTIMS
The Firefighters of Southern Nevada Burn Foundation will be collecting donations to cover funeral expenses for three children, ranging from 18 months to 2 years, who died in their mobile home, which caught fire June 15 at Van's Trailer Oasis, 3610 Las Vegas Blvd. North.
To make a donation, visit theburnfoundation.org. The foundation asks that donations be earmarked with the names of the children, David, Syler and Adriana. Donations can also be mailed to Firefighters of Southern Nevada Burn Foundation, 3111 S. Valley View Blvd., Suite B-3111.
TOILETRIES NEEDED FOR TROOPS
Donations of travel-size items to send to U.S. troops are being collected at the Sun City Aliante Community Center, 7394 Aliante Parkway.
The collection is being conducted by the Sun City Aliante Veterans Club, and the donations are to be distributed via the USO. A previous collection gathered about 250 boxes for troops.
Needed travel-size items include: petroleum jelly, sunscreen (SPF 30 or higher), hand and body moisturizing lotion, toothbrushes, toothpaste and floss, lip balm, wet wipes, foot powder, contact solution, disposable razors, shaving cream, cotton swabs and individual tissue packages.
For more information, call 638-5065.
NEW HOTEL ADDS JOBS, TAXES
A SpringHill Suites by Marriott opened at 2910 E. Craig Road and is set to add about $2.1 million in taxable value to the city, according to the Clark County assessor, and an undisclosed number of jobs.
The 94-suite property, dubbed the SpringHill Suites Las Vegas North Speedway, is slated to have rates that begin at $104 per night.
The franchise is owned by Craig Road Suites LLC and is to be managed by Sunway Hotel Group Inc. of Overland Park, Kan.
For more information, visit tinyurl.com/springhillnorth.
BEAT THE HEAT WITH SKATE SCHOOL
The Fiesta Rancho SoBe Ice Arena is to offer ice skating lessons or brush-up tips this summer at 2400 N. Rancho Drive.
Skate school is open to anyone 3 or older.
The fee is $70 per month, which includes one lesson each week and four public ice skate sessions per month.
For more information, visit stationcasinos.com or call 631-7000.
BOUTIQUE OPENS NEW LOCATION
Patty's Closet Fashion Boutique, a locally owned and operated retailer, has opened its seventh Las Vegas-area location at 6592 N. Decatur Blvd., Suite 125.
The store carries inexpensive women's clothes and accessories. The Patty's Closet concept is to carry only six of each style in sizes small, medium and large.
The franchise has been dubbed the Aliante location.
For more information, visit ilovepattyscloset.com/.
YMCA TO EXTEND FEDERAL LUNCH SERVICE
SkyView Multi-generational Center YMCA is one of three YMCA of Southern Nevada locations to participate in a summer food service program, a continuation of The National School Lunch Program, this summer.
The federally assisted meal program provides nutritionally balanced, low-cost or free lunches to students.
Youths younger than 19 can receive a free lunch Monday through Friday through Aug. 24, with the exception of Wednesday, at 3050 E. Centennial Parkway.
The Durango Hills Community Center YMCA, 3521 N. Durango Drive, and the Bill & Lillie Heinrich YMCA, 4141 Meadows Lane, are also to participate in the program.
Preregistration is not required.
For more information, visit lasvegasymca.org.
'GOLF WITH GUNS' SITE BREAKS GROUND
Clark County officials broke ground on a 30-station "Golf with Guns" course May 29 at the Clark County Shooting Complex, 11357 N. Decatur Blvd.
Visitors are to be able to target sporting clays, a form of clay pigeon shooting.
Unlike other sporting clay stations, this course is to feature three shooting positions at each station for a total of 90.
Outdoorsman Marty Fischer designed the course.
An opening date for the station has not yet been released.
For more information, call 455-2000 or visit clarkcountynv.gov/shootlasvegas.
YOUTH UNITED LOOKING FOR RECRUITS
Students and parents looking to stay civic-minded this summer are encouraged to join Youth United, a service group conducted by Habitat for Humanity.
Volunteers ages 5 to 25 are welcome to join. The group conducts monthly meetings, volunteers, sponsors and builds a house with its local Habitat affiliate.
For more information, visit habitatlasvegas.org, email trisha@ habitatlasvegas.org or call 638-6477.
DATE SET FOR NATIONAL NIGHT OUT
Mark your calendars and mobilize neighbors for National Night Out, an event to promote community spirit and reduce crime, planned for Aug. 7.
Communities around the valley and nation are expected to participate in the 29th annual event. Partnerships with neighborhood watches and local law enforcement are encouraged. Participants often celebrate with block parties, cookouts, visits from police and firefighters, parades, flashlight walks and more.
For more information, visit nationaltownwatch.org/nno/, email info@natw.org or call 610-649-7055.
KIWANIS CLUB WELCOMES NEW MEMBERS
The Kiwanis Club of North Las Vegas, a chapter of the international service organization, is scheduled to meet at 6:15 p.m. each Tuesday at T.G.I. Friday's in Aliante Station, 7300 Aliante Parkway.
Club community projects have included canned food drives, car shows, kites in the park events and charity fundraisers.
The fourth meeting of the month is limited to members only.
For more information, visit nlvkiwanis.com or call 399-0332.
LOCAL ROTARY CLUB TO MEET
The North Las Vegas Rotary Club of Las Vegas meets at 7:15 a.m. Fridays at the Painted Desert Golf Club, 5555 Painted Mirage Road.
The weekly breakfast meetings include guest speakers, networking, education workshops and service projects.
For more information, visit nlvrc.org/newsite or call Bob Lillis at 340-9735.
CAMP REGISTRATION OPENED
Open registration for Clark County Parks and Recreation's summer overnight camps in July is under way.
The price is $400 per child.
This fee includes all meals, snacks, activities, supplies and an official camp T-shirt. Omni Discovery Camp, for ages 8 to 12, is set to take place from July 22-27, and the On the Edge Camp, for ages 13 to 15, is set for July 15-20.
Both camps will take place at Camp Lee Canyon, about 30 minutes from North Las Vegas.
For more information, call 455-1905 or visit clarkcountynv.gov/parks.
4-H CAMP PLANNED AT LAKE TAHOE
The University of Nevada Cooperative Extension Southern Area's 4-H camp is planned for July 29-Aug. 4 at the Nevada State 4-H Camp at Lake Tahoe. Registration is open to campers 9 to 15 until the camp is full.
The cost is $350 and includes transportation, meals and activities. To sign up, contact Mary Regan at 257-5524 or reganm@unce.unr.edu.