NRA taps veteran campaign manager to handle effort to defeat Nevada background check ballot measure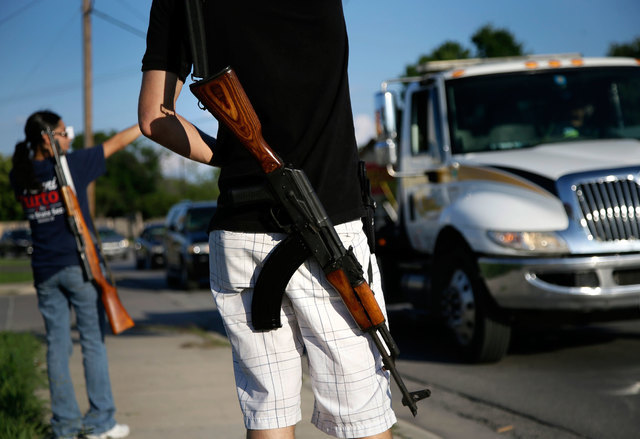 The National Rifle Association on Wednesday announced the appointment of a veteran campaign manager to handle its grassroots campaign to defeat a Nevada ballot measure that would expand firearm background checks to private sales and transfers.
The group NRA Nevadans for Freedom tapped Robert Uithoven, who recently managed the campaign for Nevada Attorney General Adam Laxalt, for the job. Uithoven's hire signals that NRA Nevadans for Freedom is gearing up for a serious fight to defeat Question 1 on the November ballot, the organization said. The group also recently launched a website.
"Robert's proven ability to mobilize supporters on the ground will be the key to defeating the flawed gun control initiative and stopping the Californication of Nevada's gun rights," NRA spokeswoman Catherine Mortenen said.
Uithoven, a Reno native, has been active in Nevada grassroots politics for 25 years and has led many successful local and statewide campaigns.
"The out-of-state gun control groups funding this flawed initiative will spend whatever it takes to drown out the voices of freedom loving Nevadans," Uithoven said in a prepared statement. "It is my job to ensure that they do not succeed. I am confident that when voters learn the truth about the flawed gun control initiative, Question 1 will be soundly defeated."
Uithoven was not available to provide further details about what his campaign will look like, but the group is getting a late start compared to their opponents.
Nevadans for Background Checks, along with its national partners Everytown for Gun Safety, have been actively campaigning since last year. The Las Vegas Review-Journal observed an outreach event at a local church in March, for example, and those meetings with faith groups have been going on since at least last summer.
Contact Wesley Juhl at wjuhl@reviewjournal.com and 702-383-0391. Find him on Twitter: @WesJuhl