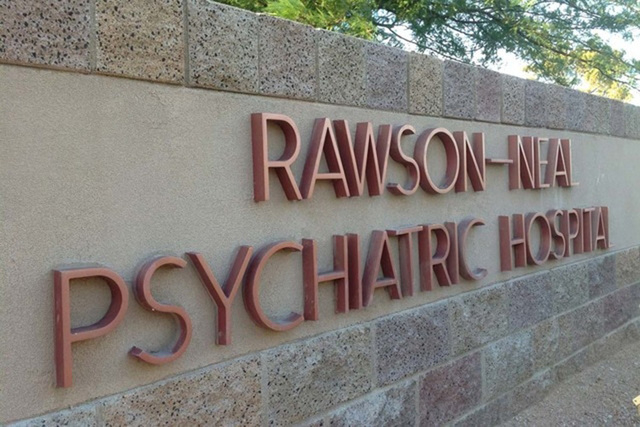 WASHINGTON — The federal law on emergency care needs to be strengthened to combat practices of "patient dumping" like the ones that gave a Nevada-run mental health facility a black eye last year, according to a new report from the U.S. Commission on Civil Rights.
Hospitals do not have enough money to comply with the law, and are not keeping adequate data on psychiatric patients, the commission concluded following a seven-month examination. Further, the Centers for Medicare and Medicaid Services should be given more tools to enforce the law.
"The system of emergency care management for mentally ill patients is broken but not beyond repair," said David Kladney, a Reno attorney who serves on the panel that examines federal laws and regulations for their impact on civil rights.
The federal body chose to study patient dumping following an investigation by the Sacramento Bee into Nevada's handling of patients at the state-run Rawson-Neal Psychiatric Hospital in Las Vegas. As many as 1,500 patients over five years were discharged from the hospital and given one-way bus tickets out of town.
The scandal prompted the firing of two employees at Rawson-Neal, an overhaul of hospital discharge policies, the restoration of spending cuts, and the appointment by Gov. Brian Sandoval of a 18-member commission to review the workings of the state's mental health system.
It also focused attention on the federal Emergency Medical Treatment and Labor Act, the 1986 law that requires hospitals to treat emergency patients and not discharge them before their conditions are stabilized. Violations risk a maximum $50,000 fine per incident, possible termination of Medicare and Medicaid funding, and liability in civil suits brought by patients.
In the decade after the law was enacted, there was a 683 percent increase in findings of medical act violations, according to studies done at the time. But currently, the biggest problem is that no federal agency collects data to track complaints of patient dumping and potential violations of the law, the commission found.
Potential violations are identified mainly through complaints, yet people with a psychiatric disability might have difficulty reporting their experiences, according to the panel.
Commissioners recommended an independent federal contractor be hired to conduct random audits of state mental health agencies. It also said the Centers for Medicare and Medicaid Services should create electronic filters of data it receives from the states that might flag potential problems.
The panel also recommended revising hospital emergency room procedures to take into account differences between patients arriving with physical emergencies and those with mental health emergencies. That would allow hospitals to direct mentally disabled people to facilities best equipped to deal with their problems.
"Mentally disabled people would be better served by having regular access to community mental health clinics instead of repeat admissions to emergency rooms for the most expensive care possible," according to Kladney. "Adequate primary care would be far cheaper, and would dramatically reduce the wait time in emergency rooms for people suffering physical emergencies."
Kladney said that might also avoid situations similar to what happened in Las Vegas in February when four hospitals closed their doors to incoming ambulances because their emergency rooms had reached capacity due in part to an influx of mental health patients.
The commission's report was sent to Congress and to the Obama administration, but it was not immediately clear if there might be action on its recommendations or whether it might just gather dust.
Contact Stephens Washington Bureau Chief Steve Tetreault at stetreault@stephensmedia.com or 202-783-1760. Find him on Twitter: @STetreaultDC.
RELATED:
U.S. Civil Rights Commission to explore 'patient dumping'
Nevada flaws aired at 'patient dumping' session
Patient dumping suit against Rawson-Neal dismissed