Public vote on state tax package sought
August 10, 2015 - 4:30 pm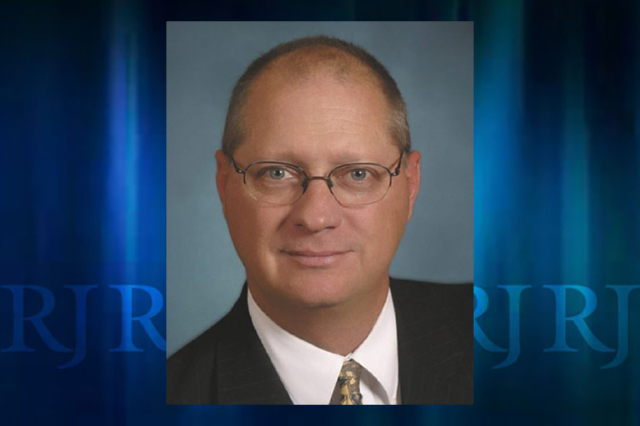 CARSON CITY – A group of anti-tax Republicans on Monday filed a referendum with the Nevada Secretary of State's office seeking to put a $1.1 billion tax package sought by Gov. Brian Sandoval and approved by the Legislature to the voters in 2016.
The referendum was filed by We Decide Coalition, headed by anti-tax activist Chuck Muth.
"As required — and on behalf of the more than 800 individuals listed below — please accept the attached copy of the referendum we intend to circulate for signature in order to place this act of the Legislature to a vote of the people," Muth said in a document filed with the referendum.
Because voter turnout was so low in the 2014 general election, it would not require a large number of signatures to put the tax plan or a portion of it on the ballot. Ten percent of those who voted last year — about 55,000 people — would have to sign the petition by June 2016.
Muth said his referendum is aimed at getting a ruling on a state law limiting such citizen-backed ballot measures to a single subject. The language filed in the referendum is identical to what was passed by the Legislature, which also has to follow the single-subject rule, he said.
So if a legal challenge comes as expected, the single-subject issue would be resolved once and for all, Muth said.
If a ruling on the single-subject requirement comes out in time, then an effort will be made to put the tax measure on the 2016 ballot, he said. But until then, there will be no concerted effort to collect signatures for his referendum, Muth said.
Supporters of the initiative process, including Muth's Citizen Outreach group, have a challenge to the single-subject requirement in front of the Nevada Supreme Court. The case was argued before the court in March 2014 by another initiative proponent, Las Vegas attorney Kermitt Waters, but no ruling has yet been issued.
Muth's group is also working with state Controller Ron Knecht on a separate referendum that would repeal just the commerce tax portion of the omnibus tax bill. It has not yet been filed with the secretary of state's office.
In a statement, Sandoval called the move "a wrongheaded attack on the children and families of Nevada. Supported by more than seventy percent of legislators, the revenue the petition seeks to eliminate will go directly to the classroom and give teachers the resources to deliver a quality education. Most Nevadans understand that more investment in our schools, with proper accountability and reform, will improve graduation rates and student performance. It is also clear that if our schools don't improve, businesses won't come here. The time is now to build the workforce of the future.
"Those responsible for promoting this petition must answer a simple question to the parents of Nevada: What will you cut?" Sandoval said. "Autism treatment programs? Smaller class sizes? Career and technical training? Gifted and talented programs? Anti-bullying programs? Middle school technology investments? All day kindergarten? Special education programs? Read by grade 3? I strongly oppose the petition. Its passage will destroy a generational opportunity to finally modernize and improve an under-performing education system."
Contact Sean Whaley at swhaley@reviewjournal.com or 775-687-3900. Find him on Twitter: @seanw801.