Reid to host dinner party for 3 Demo presidential hopefuls
January 4, 2016 - 5:53 pm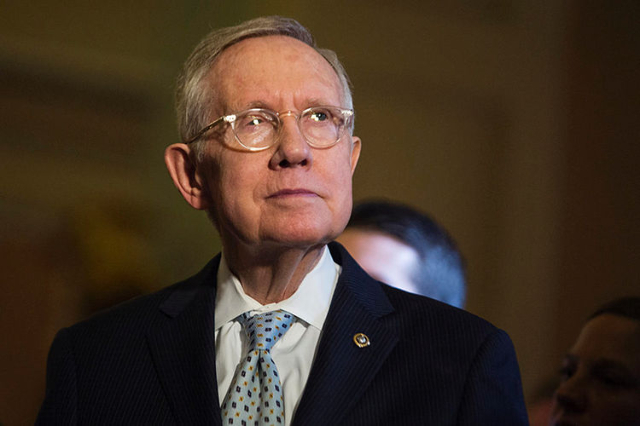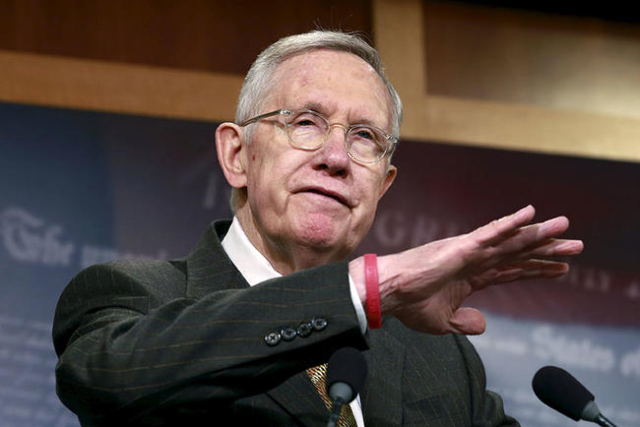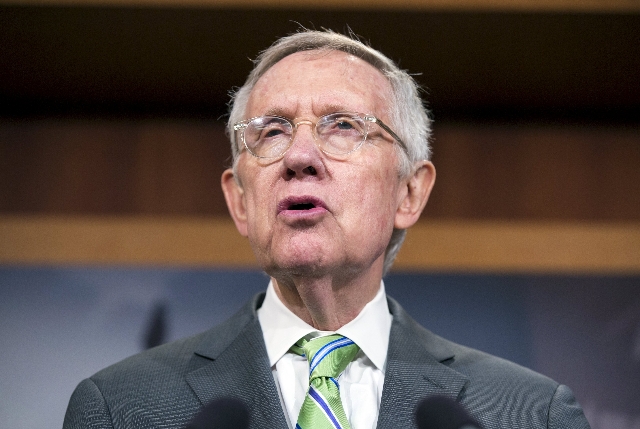 U.S. Sen. Harry Reid will host a dinner party for all three Democratic presidential candidates at the MGM Grand Wednesday ahead of the Nevada caucuses.
At a press conference Monday about his "Battle Born/Battleground" First in the West Caucus Countdown Dinner with Hillary Clinton, Martin O'Malley and Bernie Sanders, the Senate minority leader boasted about Nevada's position of importance in the nation's primaries and caucuses.
Nevada's Democratic caucus is Feb. 20. The Silver State's caucus will be the third, after Iowa's caucuses and New Hampshire's primary.
Reid pushed hard for the earlier position and took a verbal victory lap at the press conference over the achievement. Although Nevada was third in 2012, Reid said the caucuses weren't as big of a deal then because President Barack Obama was running for re-election.
"We wanted a more diverse program for these candidates," Reid said. "We needed something in the West and Nevada took care of that."
Reid said one advantage of Nevada's new place of prominence is that candidates have had to articulate their stance on the Yucca Mountain Project, a plan to store the nation's high-level nuclear waste in a repository about 100 miles north of Las Vegas. The proposed waste site has been a point of contention for decades. Reid has been one of the state's fiercest opponents of the project.
Noting that Yucca Mountain is "basically gone," Reid said multiple times, "There's nothing there now."
He concluded talking about Yucca Mountain by crediting the new caucus order as putting western states' concerns at the forefront of the presidential discourse. Supporters of the Yucca Mountain plan have derided Nevada's stance as being selfish and "not in my backyard" politics.
"I think it has been very important to have the West brought into what happens in presidential politics," Reid said.
He said he will endorse a candidate after the caucus.
Tickets for the event started at $125, but have sold out. Money raised will go to the Nevada State Democratic Party.
Also in attendance will be U.S. Senate candidate Catherine Cortez Masto and U.S. Rep. Dina Titus, who is seeking re-election. Doors open at 6 p.m.
Contact Bethany Barnes at bbarnes@reviewjournal.com or 702-477-3861. Find her on Twitter: @betsbarnes