Service dog jumps in bus' path to save owner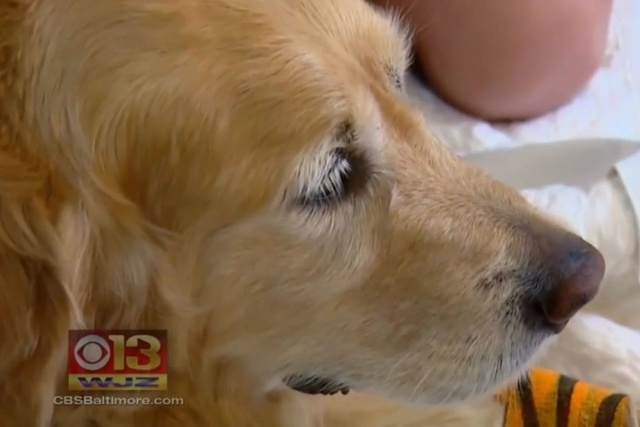 A service dog who leaped between his owner and an oncoming bus is recovering in a New York veterinary clinic after the incident on Monday.
Figo, an 8-year-old golden retriever, was crossing a street in Brewster with his legally blind owner, Audrey Stone, when a mini school bus approached the pair, CNN affiliate WCBS reported.
The dog was walking on Stone's right side but switched sides and jumped between Stone and the vehicle, witnesses said. Both the dog and Stone were struck by the bus; the tires of the bus took off some of Figo's fur, and the dog sustained injuries to his legs.
Stone, 62, broke an ankle, ribs and an elbow and has a head wound, according to CNN affiliate WPIX. She is being treated in a Danbury, Connecticut, hospital.
The driver stayed at the scene, according to WPIX. He's been removed from duty while police investigate.
Figo is recovering at Middlebranch Veterinary.
"I can't explain it, whether he did that consciously or unconsciously, but it's pretty amazing," veterinarian LouAnn Pfeifer told WCBS.