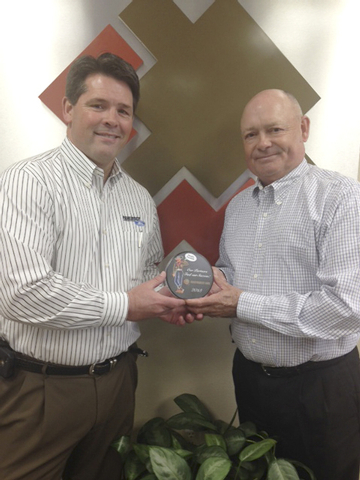 Southwest Gas recently named Friendly Ford as an honorary partner.
"Friendly Ford and Fleet Manager Bart Peterson are the 'tip of the spear' when it comes to Southwest Gas partners," said William R. Jackson, Southwest Gas manager, corporate purchasing and inventory management.
"It's all about the relationships garnered, the Ford product and incredible customer service by Friendly Ford and Bart Peterson that has elevated Friendly Ford to the status of honorary partner with Southwest Gas."
Friendly Ford is at 660 N. Decatur, north of U.S. Highway 95.
Friendly Ford has served Las Vegas for 44 years and is a One Ford Elite winner and a 15-time Presidents Award Winner, Ford's highest honors for customer satisfaction and excellence.
For more information, call 702-870-7221 or visit www.friendlyfordlv.com.