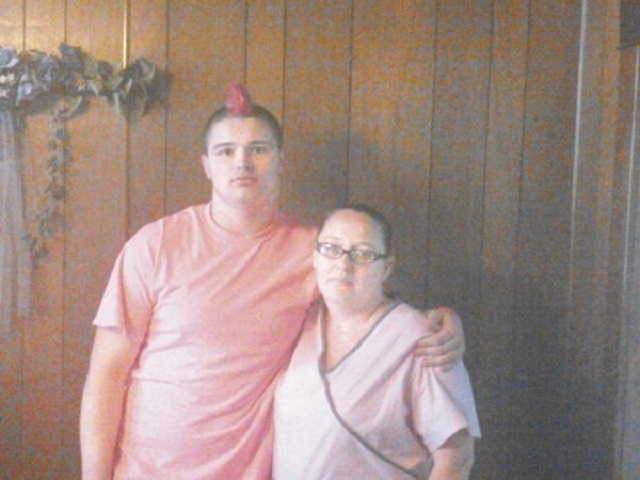 A Michigan high school student was banned from competing in a school track meet recently because of the pink Mohawk he was sporting in support of his mother, who is fighting breast cancer.
Mike Barker was told he couldn't compete unless he got rid of the hairstyle, which was deemed "excessive" by school officials and against the dress code. Instead, Barker and some of his fellow teammates left the bus headed to the meet.
The school has said it wants to come to a resolution with the family, but hasn't backed down on the decision. Barker is circulating a petition in an effort to get the dress code changed, according to the Iron Mountain Daily News.