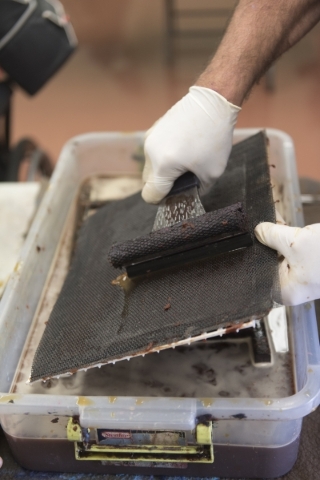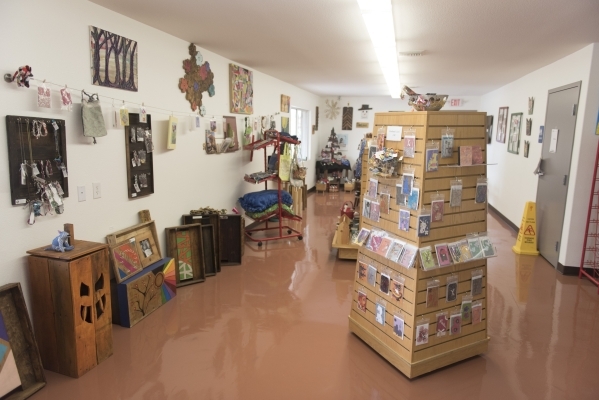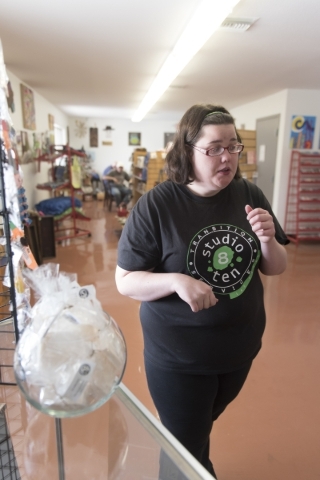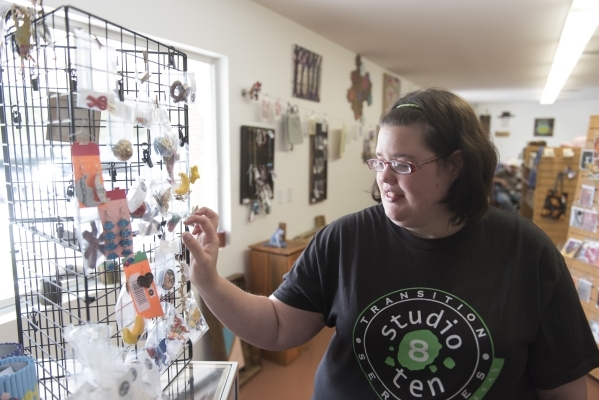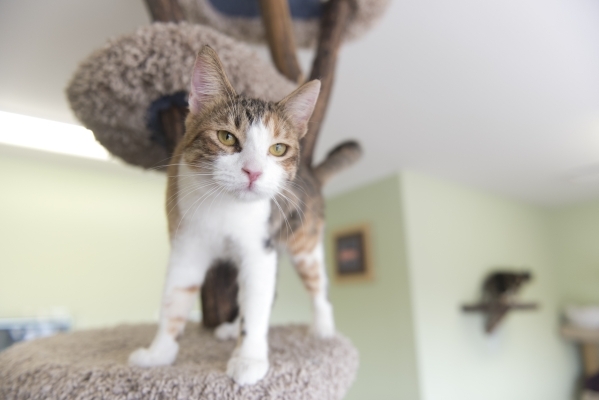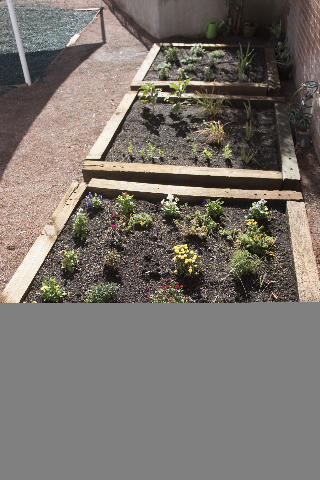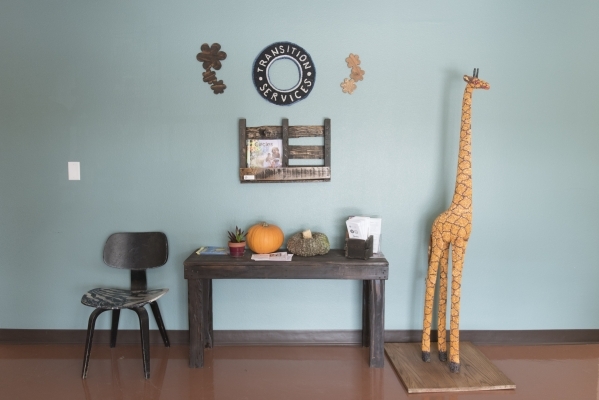 It's a myth that beautiful gifts are expensive; usually, they just need to come from the heart.
It's all heart at Transition Services Inc.'s newest facility at 6100 W. Cheyenne Ave. What sets the handmade products apart, aside from their unique creativity, is that everything is created by developmentally disabled people served by the nonprofit.
"Our goal is to create different jobs so that people can find their passion in life," said Sally Rothfuss, executive director of the nonprofit. "Through extensive training and different programs, we want to help them make the transition from working here to going out into the community."
Transition Services Inc. was established in 1988 with a simple goal in mind: to provide meaningful employment to those with developmental disabilities.
Because employment choices for people with disabilities are limited, the nonprofit created six small business enterprises to respond to the needs of its clients: Yards 4 You (a yard maintenance crew); Time 2 Shine (a house cleaning crew); Projects 4 Pets (a pet care crew); Studio 8 Ten (a crafts and art crew); and Circles Magazine (a magazine writing and photography crew).
"It was a no-brainer to open a second storefront," Rothfuss said. "Since we were growing so fast, we needed a new location for our workers, and being a part of the Las Vegas community is so important to them."
Inside the nonprofit's newest craft studio/gift shop on Cheyenne Avenue, relatively inexpensive artwork made out of colorful paper balls are hung up — from a Good Vibes piece to a sunset beach and a colorful toucan, the artwork is eye-catching.
There are also recycled can butterfly clips, earrings and necklaces, aluminum art cards and Capri Sun tote bags.
Through a process of blending, dying, dipping and rolling, workers create their own paper for handmade cards.
Plantable paper is also created at the facility, made from recycled paper, natural dye and wildflower seeds.
Other unique items include stuffed fantasy creatures, such as Nessies, Horse-A-Pedes, Dragaliens, Mermaliens and traditional turtles and owls.
"Sewing is my favorite part," said worker Joshua "Jack" Filippo, 24. "My grandma taught me how to sew. I like everyone here, but I also like working by myself."
The woodshop section focuses on creating trays, chairs, birdhouses and dog dining sets. Chew toys for dogs and throw toys for cats are also available.
Vegan products include soaps, body lotion, body butter and shower gels. Upcoming holiday items are set to include ornaments, drink holders and other themed artworks.
"I like creating things because I feel independent," said tour guide Cece Hitchcock, 25, as she held a holiday-themed turtle.
As part of their job, workers are also able to participate in a daily 30-minute meditation. Relaxing music is played, and workers can sit still, lay their heads on the table or go outside for a calming effect, said Angela Kerfoot, assistant supervisor of the nonprofit.
The building is also shared with the All Fur Love Animal Society, a nonprofit, all-volunteer, foster-based animal rescue that specializes in rescuing kittens 8 weeks old or younger.
Visitors are invited to spend time with the kittens to get to know their personalities. Transitional Services Inc. workers are in charge of caring for the kittens and cleaning up after them.
The new facility, which opened in May, was made possible through reality television.
On the finale of season two of HGTV's series "Brother vs. Brother," contractor brother Jonathan Scott beat his twin Drew Scott by selling his renovated property for $1,148 more. The net proceeds from the sale of both homes was $88,888.
Rebuilding Together, a longtime charitable partner of HGTV, was selected to receive the proceeds to be used for the benefit of a Las Vegas nonprofit. It selected Transition Services Inc.
There are garden beds in the backyard, and Kerfoot said she hopes to expand the garden area in the near future to teach workers how to care for plants.
Those who stop by the gift shop can also receive guided tours through the facility upon request.
The nonprofit is in need of financial donations and of vehicles that hold up to eight people, Rothfuss added.
"Seeing someone be extremely proud of what they accomplished is the best part of this place, and it happens a lot," Rothfuss said. "Whether it's a little art piece or learning a new skill, these workers are increasing their paychecks and gaining financial independence."
For those who can't make it to the gift shop, the products are also sold at the Las Vegas Farmers Market at Bruce Trent Park, 1600 N. Rampart Blvd., from 3 to 7 p.m. Wednesdays; Gardens Park, 10401 Garden Park Drive, from 3 to 7 p.m. Thursdays; and at Floyd Lamb Park at Tule Springs from 10 a.m. to 4 p.m. the first and third Saturdays of the month.
Transition Services Inc. is open from 7 a.m. to 6 p.m. Monday through Friday. Call 702-906-2674 or visit tsilasvegas.com.
— To reach North View reporter Sandy Lopez, email slopez@viewnews.com or call 702-383-4686. Find her on Twitter: @JournalismSandy.
Transition Services Inc.
6100 W. Cheyenne Ave.
Open 7 a.m. to 6 p.m. Monday through Friday
The products made there are also sold at:
• Las Vegas Farmers Market, Bruce Trent Park, 1600 N. Rampart Blvd., 3-7 p.m. Wednesdays
• Gardens Park, 10401 Garden Park Drive, 3-7 p.m. Thursdays
• Floyd Lamb Park at Tule Springs, 10 a.m. to 4 p.m. first and third Saturdays of the month
tsilasvegas.com
702-906-2674