Cooler weather in Las Vegas Valley forecast for Tuesday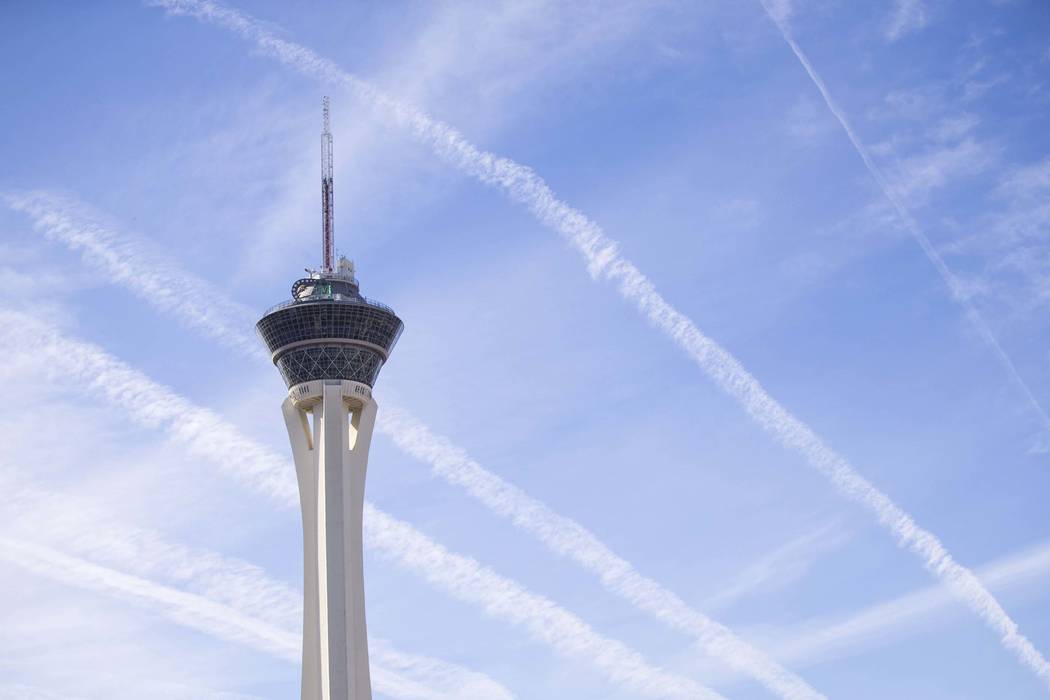 A cold front will drive unseasonably warm temperatures in the Las Vegas Valley down Tuesday, the National Weather Service said.
Tuesday's forecast high is 77 degrees, closer to the normal 74-degree high this time of year. Mostly sunny skies and light winds are expected.
Temperatures will shoot back up to the mid-80s Wednesday and stick around until Saturday, which has a forecast high of 81. Cloudy skies are expected through Saturday, the weather service said. Mostly sunny skies will return Sunday with a high of 79.
A slight chance of rain is forecast for the the weekend. Winds of 20 to 30 mph are expected to blow through the valley Saturday, though some areas could experience stronger gusts, the weather service said.
Lows throughout the week are expected in the upper-50s to mid-60s.
Contact Blake Apgar at bapgar@reviewjournal.com or 702-387-5298. Follow @blakeapgar on Twitter.