Las Vegas Valley to be bathed in sunshine, temperatures in 70s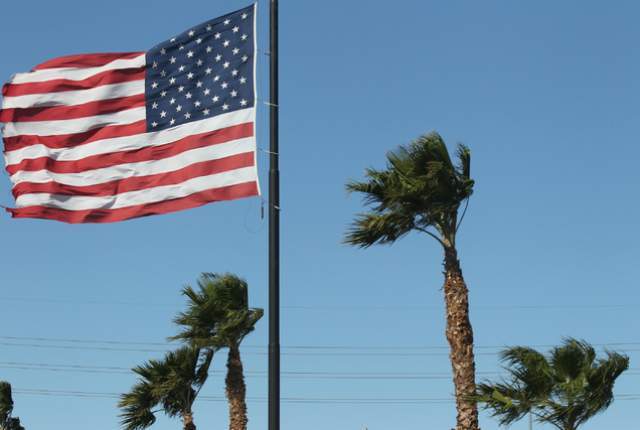 The Las Vegas Valley will stay warm and breezy through the weekend, according to the National Weather Service.
Tuesday will be sunny with a high of 72 degrees and 5-10 mph winds, the weather service said. Winds should stay light through Thursday evening, but could pick up again over the weekend.
Wednesday will be slightly cooler with a forecast high near 70 before the valley warms up to 75 degrees on Thursday and Friday.
Temperatures will fall over the weekend, the weather service said, with 72 degrees forecast for Saturday and 67 degrees for Sunday.