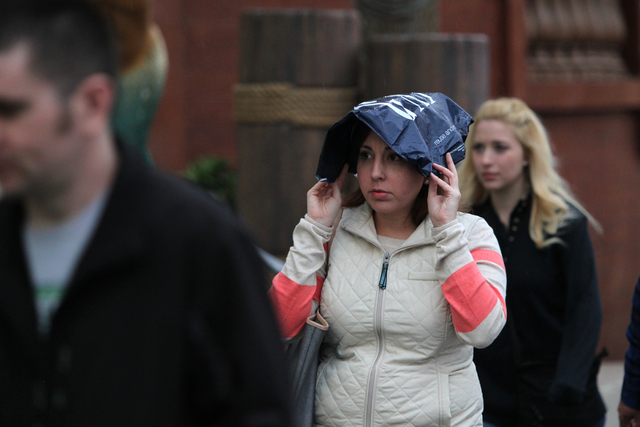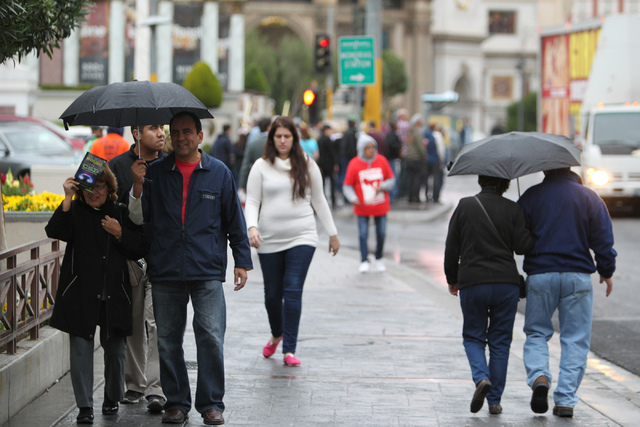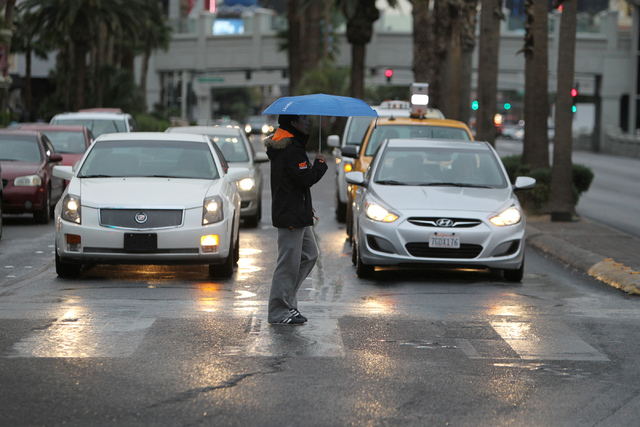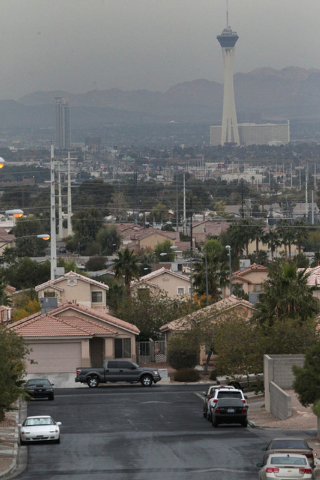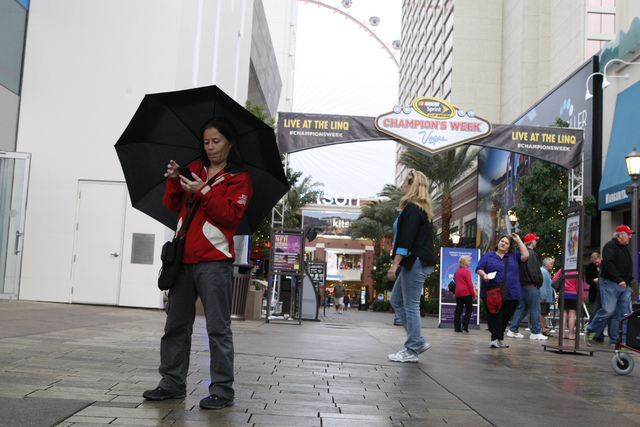 Rainy weather dampened the holiday spirit and forced Opportunity Village's Magical Forest to close Tuesday night.
The west valley had received between one-tenth and three-tenths of an inch of rain by 5 p.m. Tuesday, which was enough to close the popular holiday wonderland, the organization said.
The Magical Forest plans to reopen today, when the National Weather Service expects drier conditions.
Any rain today will fall before daybreak, with chances for precipitation between 50 percent and 60 percent, according to weather service meteorologist Justin Pullin. During the day, that will drop to 20 percent.
Overcast skies will accompany high temperatures of 63 degrees, and skies will stay cloudy into the night, when lows will hit about 52 degrees, Pullin said.
Conditions will start to clear on Thursday, if only for a day or so, Pullin said. A 20 percent chance of rain is forecast for Thursday, but that will decrease through the day. Highs will remain in the mid-60s, and nighttime lows will be in the low 50s, Pullin said.
Drivers should watch out for slick roads, which are common when the rain mixes with oil and dirt on the roadways, the weather service said, advising motorists to slow down, leave room between cars and brake accordingly.
The rainfall will help bring needed moisture to the drought-stricken area, which has in 2014 has received 2.96 inches of rain.
Under normal conditions, Southern Nevada should have received 4.2 inches by this time of year, according to the weather service.
Minimal rainfall, Pullin said, has kept temperatures at an average high of 72 degrees for the fall, from Sept. 1 to Nov. 30. That's a record.
And that is not unusual considering the previous record was set in 2012, Pullin said.
Total rainfall for Tuesday and today is expected to reach between one-fourth and one-half inch in the valley, the weather service said. Snowfall above 9,000 feet could reach up to 3 inches.
Another system of moisture is forecast to move into the valley during the early part of the weekend, Pullin said.
Late Friday and early Saturday will see chances of rain with high temperatures in the mid-60s and lows in the upper 40s. Those moisture-bearing clouds should clear by Sunday, Pullin said.
Reporter Kimber Laux contributed to this story. Contact Ricardo Torres at rtorres@reviewjournal.com and 702-383-0381. Find him on Twitter: @rickytwrites