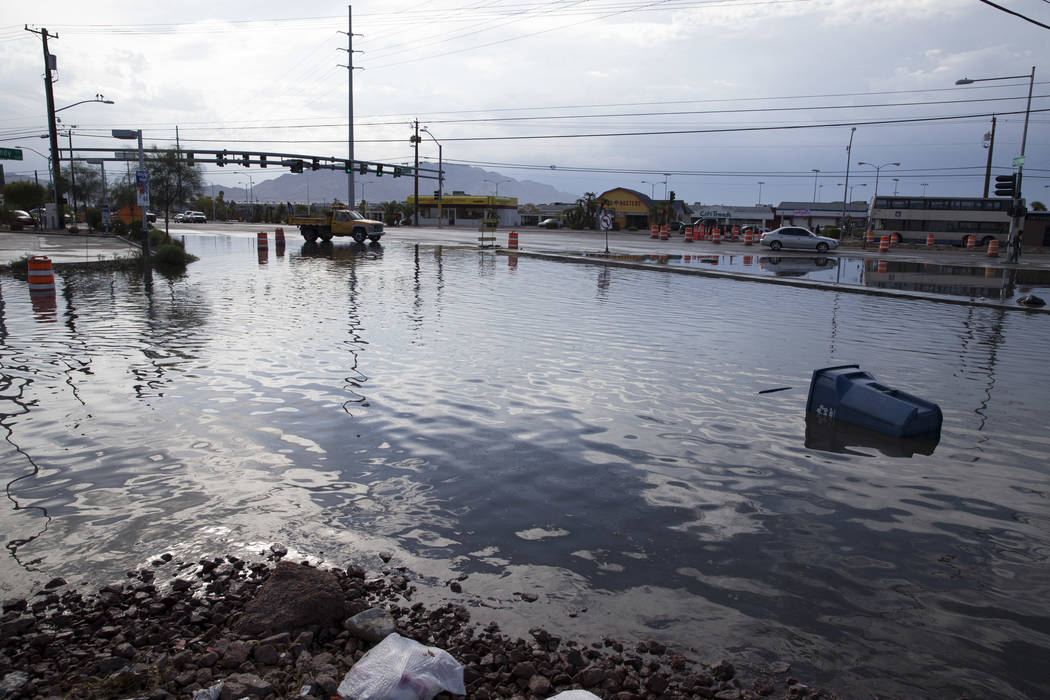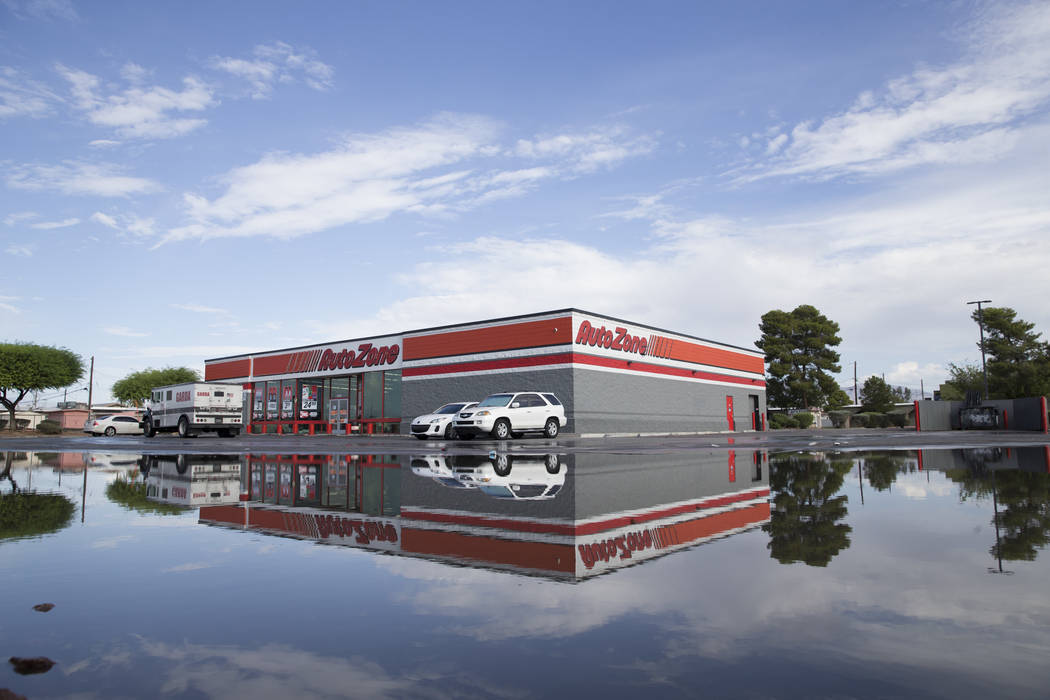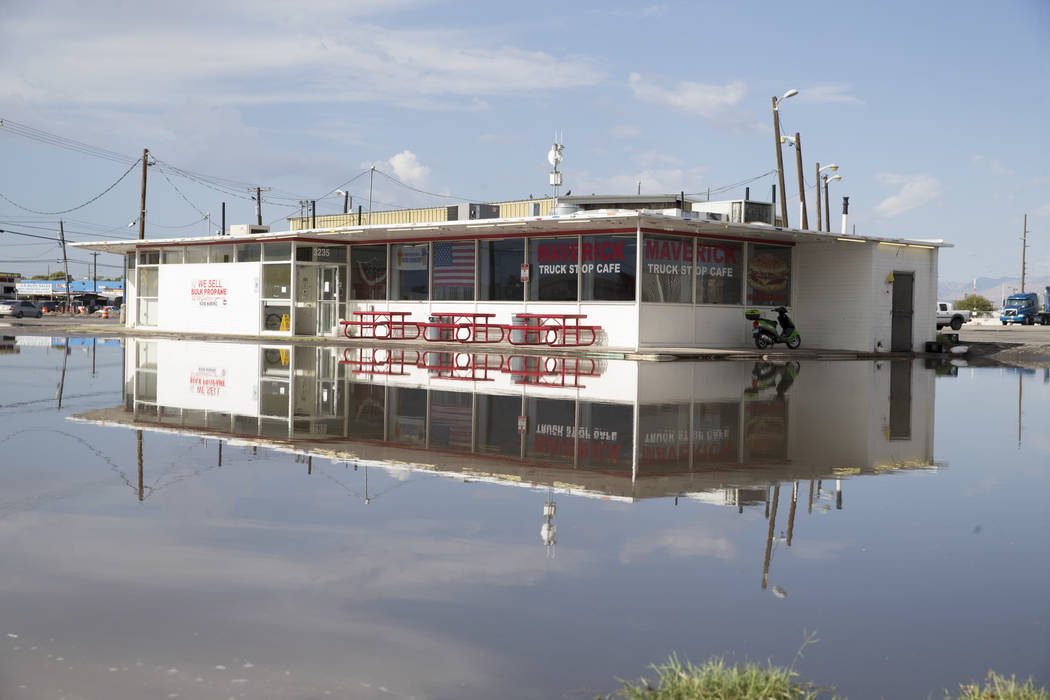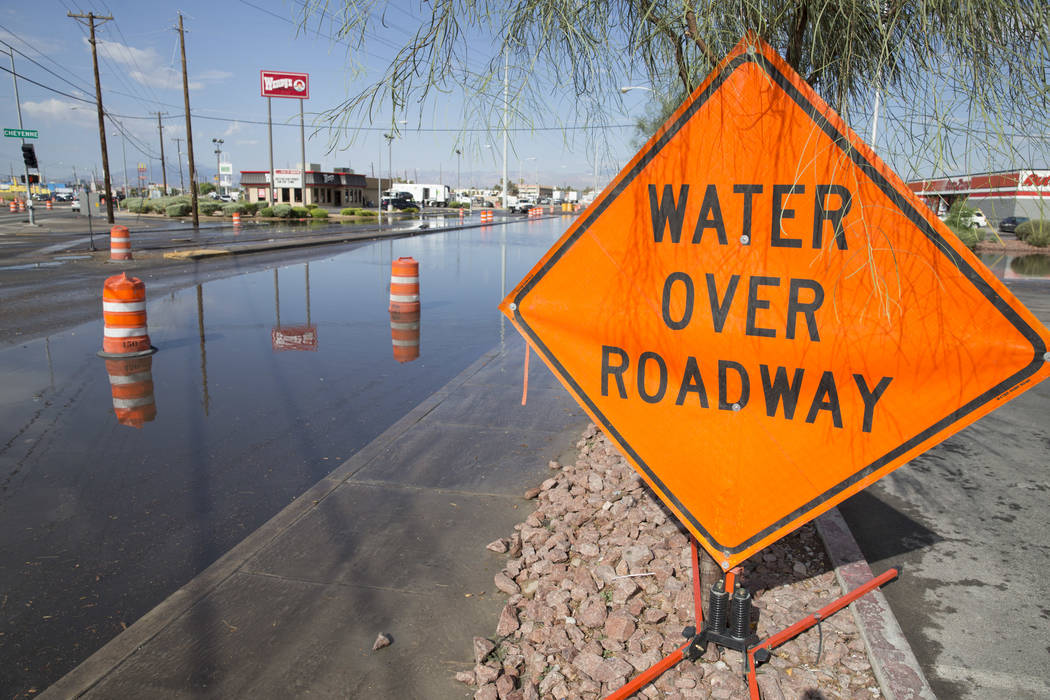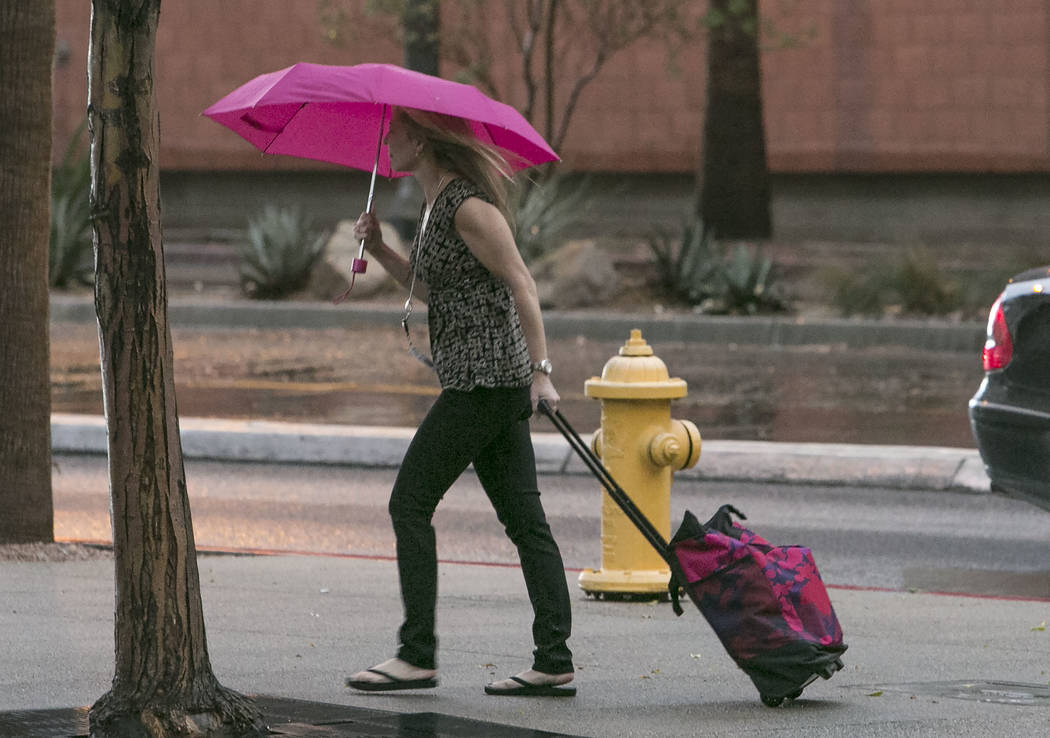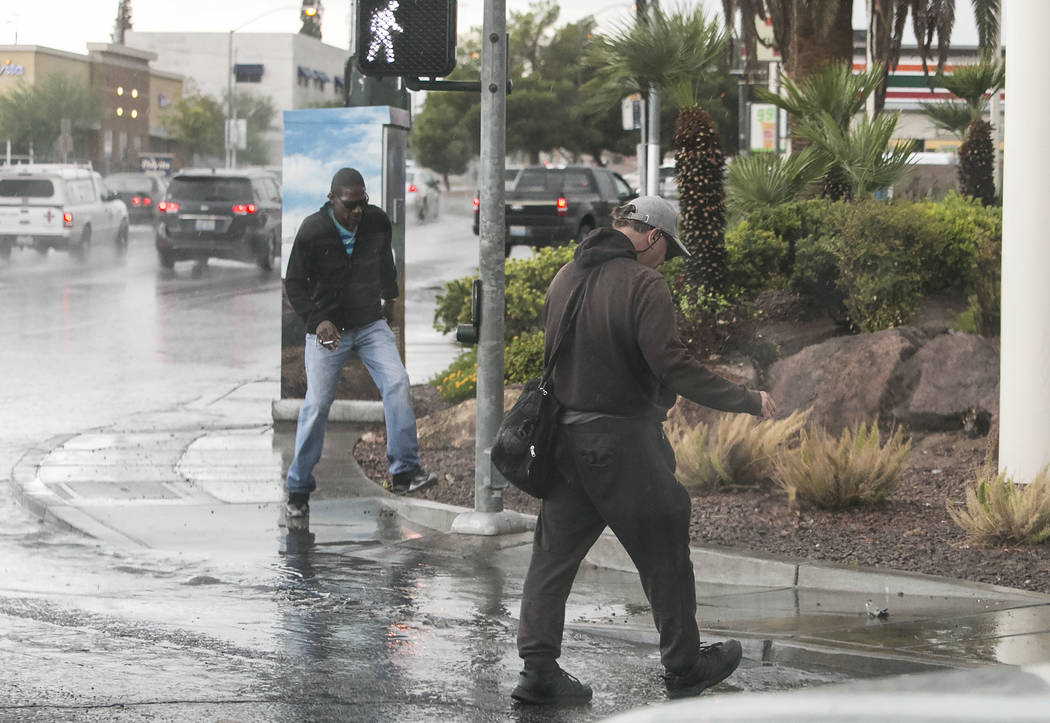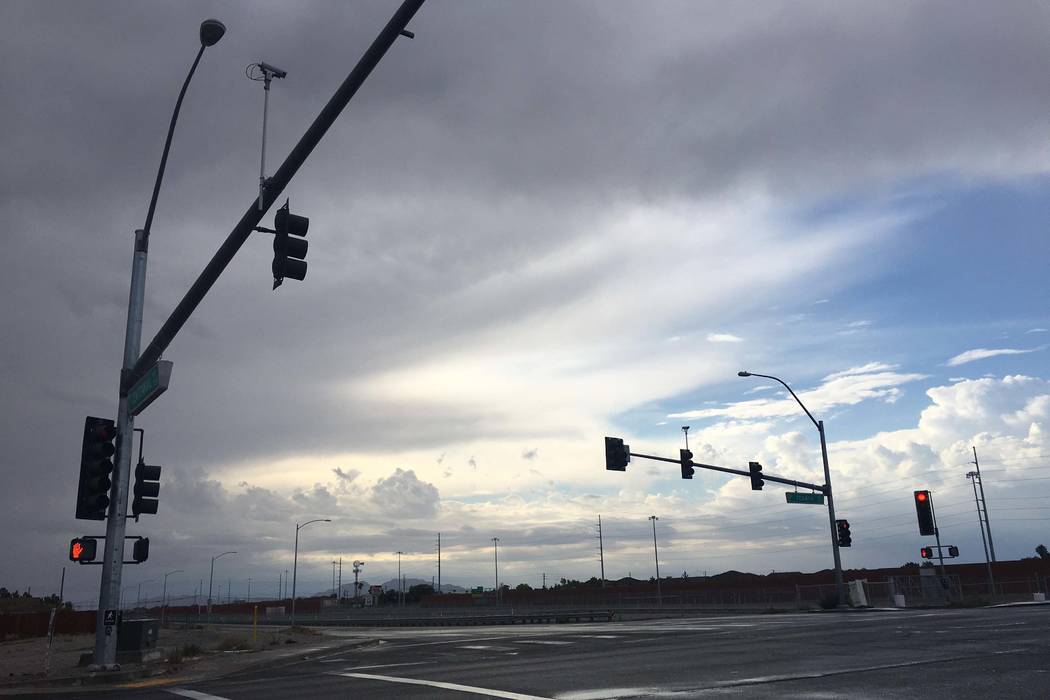 Overnight thunderstorms that dumped more than half an inch of rain overnight caused flooding on some Las Vegas streets Thursday morning.
Cheyenne Avenue was closed at Las Vegas Boulevard from about 8:15 a.m. to about 10 a.m. The southbound lanes of Decatur Boulevard south of Sahara Avenue also saw some flooding. All roads were clear of restrictions by 10:45 a.m.
A flood advisory issued by the National Weather Service for parts of the valley expired at 9:45 a.m.
Friday will see a high of 102 degrees, and a low of 79 degrees overnight, the weather service said.