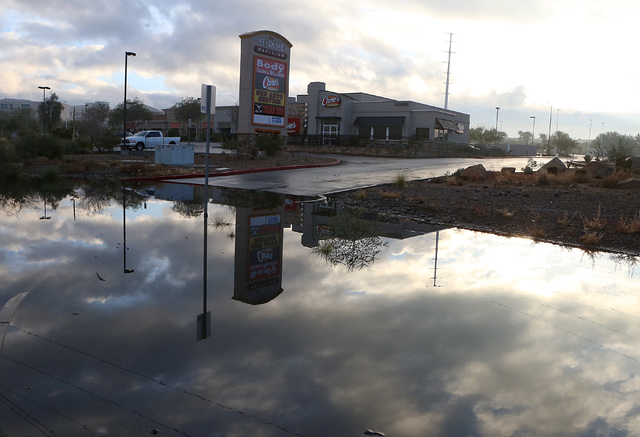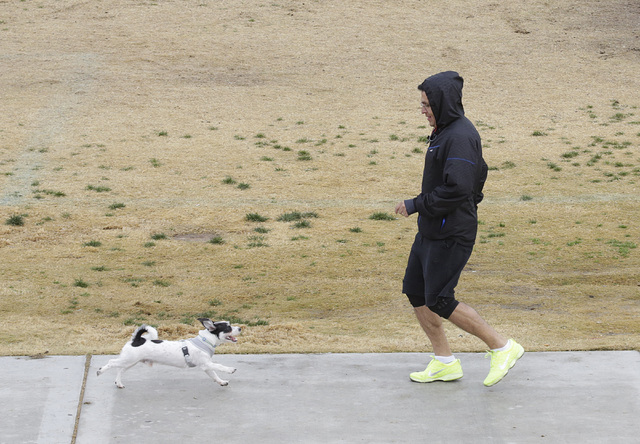 The Las Vegas Valley won't see any snow this Christmas, but there will be plenty of rain, according to the National Weather Service.
Thursday's storm left most of the valley with about a half-inch of rainfall, meteorologist Andy Gorelow said.
Friday saw a high of 56 degrees and 90 percent chance for rain that continues into Saturday, according to the weather service.
While Mount Charleston saw only a dusting of snow between 7 and 9 p.m. Friday and only about an inch the entire day, the Spring Mountains are expected to get a lot of snow overnight, Gorelow said.
Elevations above 6,000 feet should see 8 to 12 inches of snow between 7 p.m. Friday and 7 p.m. Saturday, and elevations above 8,000 feet will likely get 12 to 18 inches.
"I would not be surprised if chains were required by morning," Gorelow said Friday night.
Christmas Eve will be cool and wet with a high of 51 degrees. Rain is expected to last until about noon Saturday.
Sunday will cool down even further with a high of 47 degrees and a 20 percent chance for rain, Gorelow said.
The valley will see light to moderate winds throughout the weekend.
Monday should be dry with a high of 48 degrees, Gorelow said.
Review-Journal reporters Kimber Laux and Lawren Linehan contributed to this story. Contact Max Michor at mmichor@reviewjournal.com or 702-383-0381. Follow @MaxMichor on Twitter.