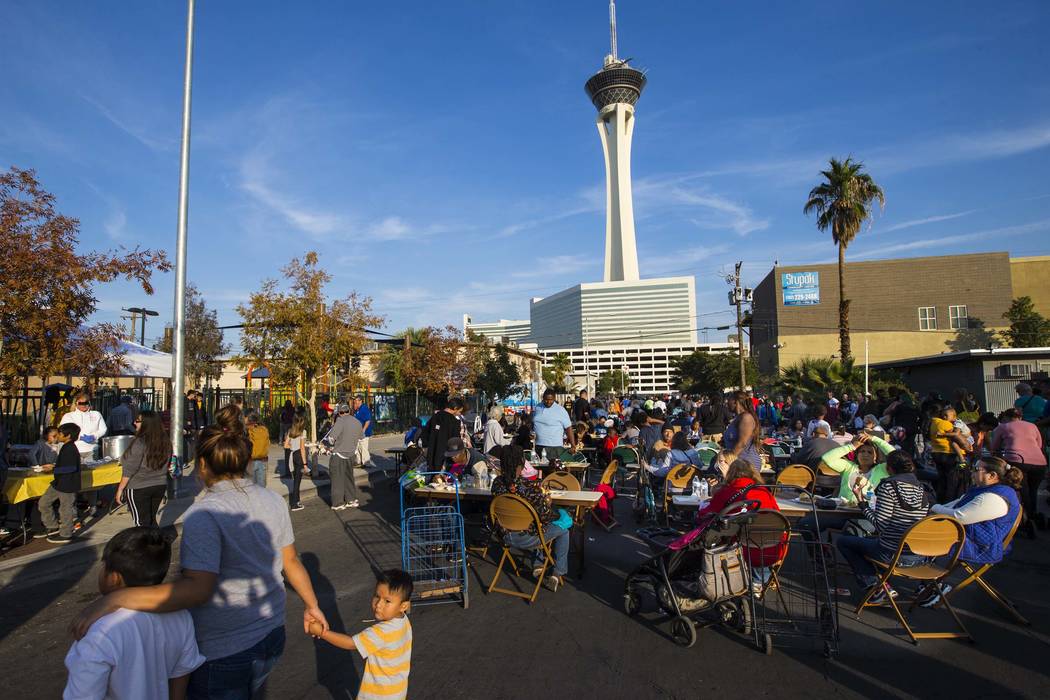 Monday will be sunny but there's a small chance of rain in the Las Vegas Valley later in the week, according to the National Weather Service.
Today's weather will be mostly sunny with a high of 63. High clouds are expected to move in later today with more coming as Wednesday approaches.
On Tuesday, the weather will be mostly sunny with a high of 65 and low of 46.
Make sure to have your raincoats and umbrellas at hand on Wednesday and Thursday.
There's a 20 percent chance of rain on Wednesday with gusty winds of 25-30 mph moving in that evening. The high that day will be 66 and the low, 46.
Thanksgiving Day will be partly cloudy, with a high of 62, a low of 49 and a 20 percent chance rain.
Friday will be mostly sunny, with a high of 61 and a low of 48.
Contact Mia Sims at msims@reviewjournal.com. Follow @miasims___ on Twitter.