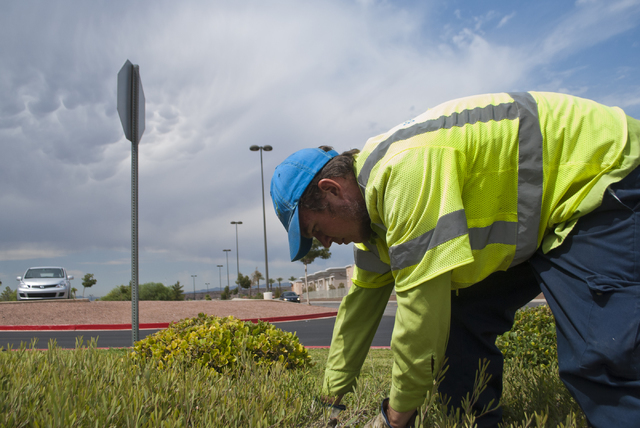 The Las Vegas Valley will see lower temperatures and a chance for rain over the next few days, according to the National Weather Service.
Temperatures will fall as a storm system moves over the valley. Friday saw a high temperature of 100 degrees, meteorologist Clay Morgan said. Saturday will see a high of 103 degrees and has a 20 percent chance for rain.
Highs will dip below average with Sunday's dropping to 99 degrees, Morgan said. Monday's forecast high is 96 degrees. The weather service has forecast a 30 percent chance for rain both days.
Tuesday will likely see a high temperature of 99 degrees and also have a 20 percent chance for rain, he said.
No rain is expected on Wednesday and Thursday, but both days have expected highs of 103 degrees, the weather service said.
Contact Max Michor at mmichor@reviewjournal.com or 702-383-0381. Find @MaxMichor on Twitter. Contact Raven Jackson at rjackson@reviewjournal.com or 702-383-0381. Follow @ravenmjackson on Twitter.