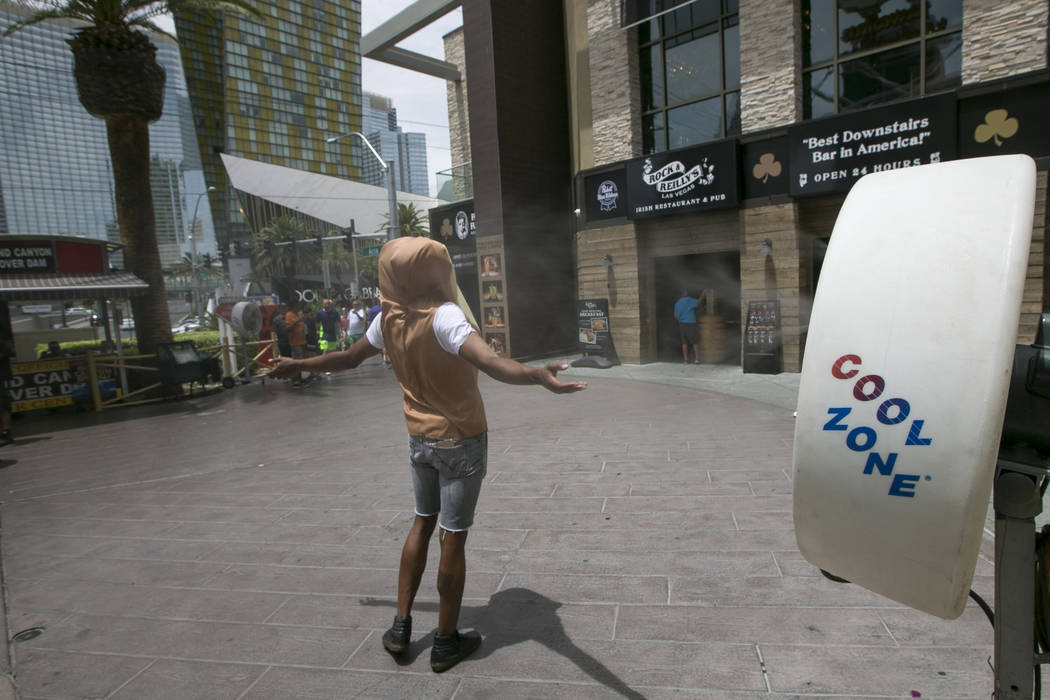 Temperatures for the rest of the week in the Las Vegas Valley will meet or exceed the 110-degree mark, the National Weather Service said.
An increase in humidity also is expected as monsoon season begins, the weather service said, but no rain is forecast.
At most, rain in the mountains could bring some breezes to the valley over the weekend, but thunderstorm winds are typically hard to predict, meteorologist Caleb Steele said.
The valley reached a high of 111 degrees Wednesday and can expect 110 on Thursday, 111 on Friday, 112 on Saturday and 110 again on Sunday. Low temperatures will be in the upper 80s.
Contact Rachel Hershkovitz at rhershkovitz@reviewjournal.com or 702-383-0381. Follow @rzhershkovitz on Twitter.