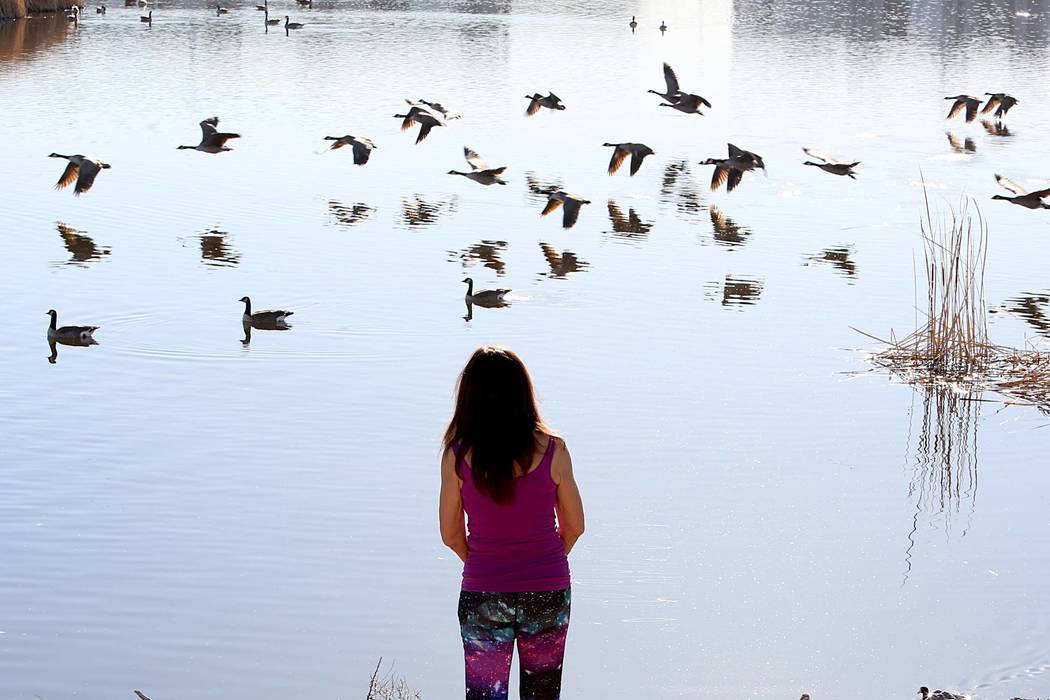 After finally reaching its first 80-degree day of the year, the Las Vegas Valley will see unseasonably warm weather for the next few days.
The valley is heading into a 83-degree high on Friday, well above the average 74 for the day, according to the National Weather Service.
There are two full moons in March, and the second one — called a blue moon — will be visible from the valley on Friday night. It's also the first full moon of spring, which is sometimes called a paschal or ecclesiastical full moon. Overnight Friday, the low should be 59 with light winds and a mostly clear sky.
Saturday's forecast has a high of 84 and Sunday should see 83. Winds will pick up Saturday night and could gust up to 20 mph, the weather service said.
The weather service said high clouds will roll over the valley during the weekend and could affect temperatures.
Forecasts for Monday and Tuesday have highs of 84 degrees, the weather service said. No rain is expected for the next five days.
Contact Max Michor at 702-383-0365 or mmichor@reviewjournal.com. Follow @MaxMichor on Twitter.