Desert heat causes paint oxidation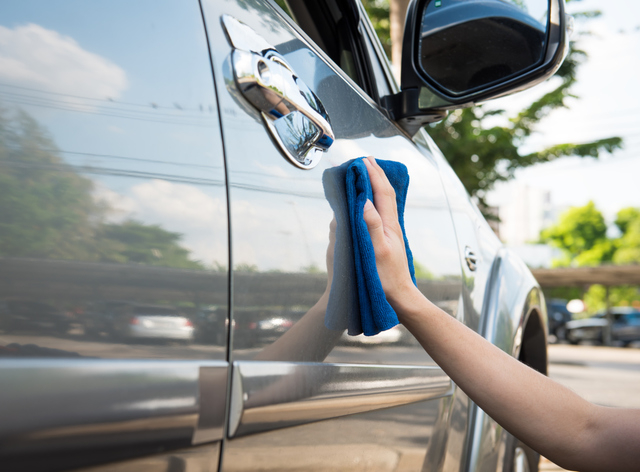 Areader posed this question to the automotive pages here at the Las Vegas Review-Journal: "The paint on my 2008 Honda CRV is oxidizing. Are manufacturers coming out with better paint that doesn't oxidize in the desert?"
The first thing to realize is if you want to get amazing results from paint, you're going to have to buy higher-end luxury cars. Some of them have optional paint jobs that can cost more than $15,000.
Also, it's not so much that the manufacturers are going to come out with the better paints. Instead, you're going to have to look toward companies such as PPG, an industry leader in automotive coatings research.
PPG is reported to be the biggest supplier of coatings to automakers and the auto body repair industry. Overall, the company generated more than $15 billion in sales of coatings in 2015, the most recent year for which it has released an annual total.
Since 2008, the company has spent almost $2.6 billion on automotive coatings and research development. It shows you what a major industry this is and how extensive the battle is to get those coatings just right.
Among other things, PPG was the first company to introduce electrocoat technology commercially in an automotive OEM (original equipment manufacturer) assembly plant 52 years ago. E-coat technology offers high coating uniformity and efficiency as well as superior corrosion protection.
There are also other challenges that paint companies have to face when it comes to new cars. The paints need to be as lightweight as possible because manufacturers are always looking for ways to shave ounces off a car's weight to increase their fuel efficiency.
So, is there one paint that's better at fighting oxidation in the desert than others? Apparently the answer at this point is no. Mother Nature is always going to win this battle eventually, especially if you don't have the luxury of keeping your car parked in a garage or continuously covered with a tarp.
The answer for preventing oxidation — or, at least, slowing down its effects — is going to be the proper treatment of your car. In the desert, that's going to involve a lot of proper waxing techniques.
Experts agree that the best choice of wax is also the most expensive: carnauba wax. It's purported to be the best at fighting the harmful effects of UV rays, which is what is causing oxidation in the desert sun.
Follow the directions correctly for administering this wax to your car. It's going to be expensive, but it is going to give your car years of better-looking paint.
One tip I came across is to make sure the carnauba wax you buy is at least 20 percent carnauba. Some brands may bill themselves as carnauba wax but have a lot less than 20 percent.
Oddly enough, simply washing your car frequently is going to help, too. (You especially want to wash your car before waxing it.) Frequent washings help reduce the build up of sand on your car. It can have harmful effects on the paint and wear it down more quickly. But wash it yourself or use a no-brush car wash.
With a little TLC, you can slow down the oxidation process in the desert. At this point, short of shelling out six figures or more for your car, it's probably inevitable that the hot sun wins without that TLC.