2016 Soul drawing wide acclaim at Findlay Kia
March 18, 2016 - 10:15 am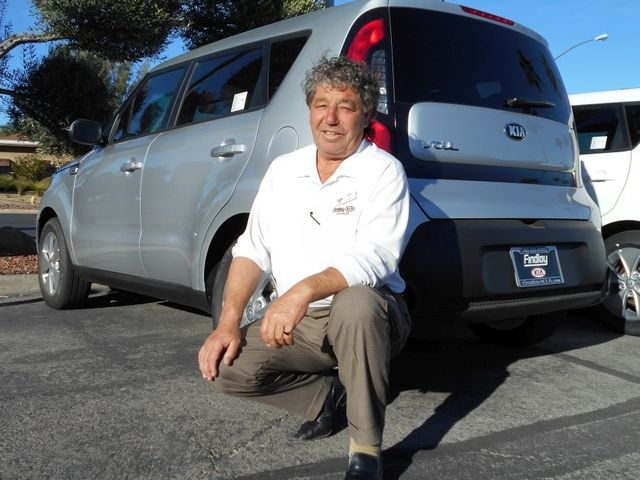 The 2016 Kia Soul is a masterpiece of the automotive business, combining performance with affordability, excellent gas mileage and an impressive interior.
Available with four-cylinder 1.6-liter and 2.0-liter power plants, the midsize crossover has an excellent fuel rating of 24 miles per gallon in the city and 31 on the highway with a 14.2-gallon gas tank.
A front-wheel drive model, the Kia Soul is good for all challenges of driving, ranging from the open desert to mountainous country.
However, it may be the mechanics of the Kia Soul that are most impressive considering that the transmission is sealed and doesn't need servicing until the vehicle has reached 60,000 miles.
In addition, the stainless steel timing chain is lubricated through the oil pan, thereby extending the lifespan of the engine.
Complete with enough room for five, the Kia Soul is considered the perfect vehicle.
"Everyone is buying the Kia Soul," said sales consultant Tommy Gougoustamos, who has been selling cars for the past 22 years. "This is a midsize crossover that gives you excellent gas mileage, very low maintenance, excellent safety and excellent reliability."
Gougoustamos also said the Kia Soul's available options include panoramic sun roof, cooled and heated seats, navigation, backup camera, Bluetooth and iPad compatibility.
"People love the Soul," Gougoustamos said. "They're fun to drive and they're very dependable. In addition, Kia's 10-year, 100,000-mile powertrain warranty is the best in the world."
The Kia is so multifaceted that the list of customers includes dealership fixed operations manager Bob Williams, who has been with Findlay Automotive Group for 39 years.
Williams raves about the gas mileage of his 2013 Kia Soul, and he has driven his model on various long trips that have included Utah State Route 14 during the worst of weather conditions earlier this year.
"I went to Hot August Nights in Reno last summer and I have also been to Southern California," Williams said. "The front-wheel drive worked very well going up State Route 14 with 4 inches of snow on the ground.
"But one of the most impressive parts of the Soul is that I get over 30 miles to the gallon when you include city and highway driving. It's only costing me about $22 to fill it up now and I average about 325 miles to a tank of gas."
Further information is available by calling 702-252-8900 or by visiting www.findlaykia.com.
Findlay Kia is part of Findlay Automotive Group founded more than 50 years ago by the late Pete Findlay, whose son, Cliff, now spearheads 28 automobile dealerships in Nevada, Oregon, Utah, Arizona and Idaho..