Centennial Subaru, KTNV-TV 13 team up to present awards
February 3, 2023 - 8:00 am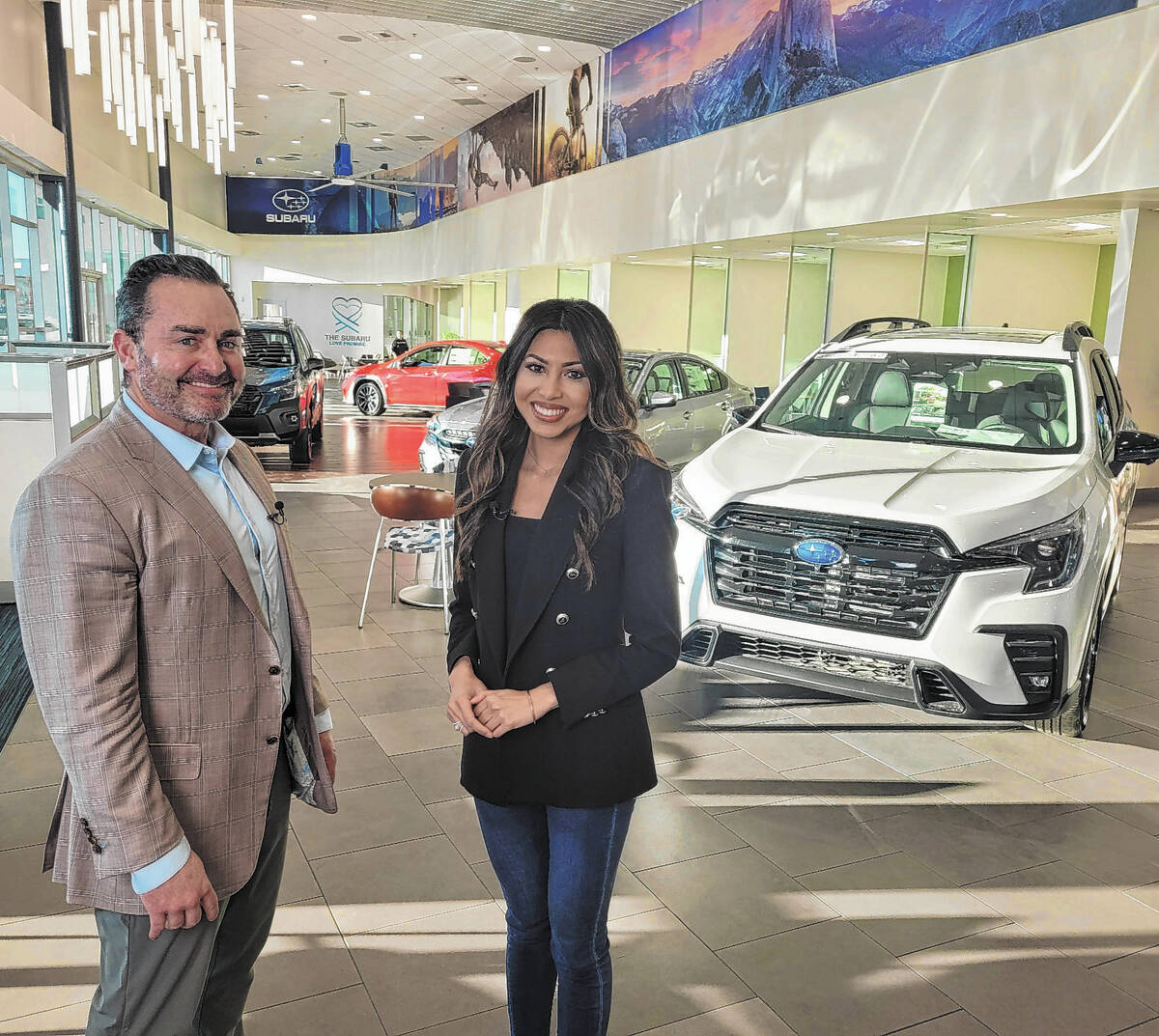 Centennial Subaru and KTNV-TV, Channel 13, have partnered to spotlight the hard work and winning attitude of Clark County School District high school students by establishing the Academic Athlete of the Month Award.
Each month, two local high school students — one male and one female — will be recognized for their athletic achievements with a Visa gift card or sports gift card valued at $100 and a Centennial Subaru plaque with their name on it.
Coaches, teachers, families, friends or classmates are encouraged to submit high school students' names for consideration who they feel have excelled at their game and in some way given back to their community.
Centennial Subaru General Manager Ryon Walters, a high school athlete and college baseball player, will present the students with plaques on the news, and Channel 13 sports journalist Johnny Resendiz will interview the winners and feature them during his sports segment on the third Thursday of the month on 13 Action News from 6 to 7 p.m.
"The Academic Athlete of the Month Award is an excellent way for us to align Centennial Subaru's Love Promise core beliefs with the community, schools, educators and families living in Southern Nevada," Walters said. "We are pleased to have KTNV-TV partner with us on this very important initiative to both recognize and honor the athletic achievements of our outstanding high school students."
For more information, go to centennialsubaru.com or call 702-213-5872.
About the dealer
Las Vegas Centennial Subaru is located at 6350 Centennial Center Blvd. It is part of the Ascent Automotive Group, a platform comprised of dealerships located across America with a focus on next-level customer service and care. AAG also is the parent company of Lexus of Las Vegas and Lexus of Henderson.