Findlay Chevrolet, Silverton team up for car show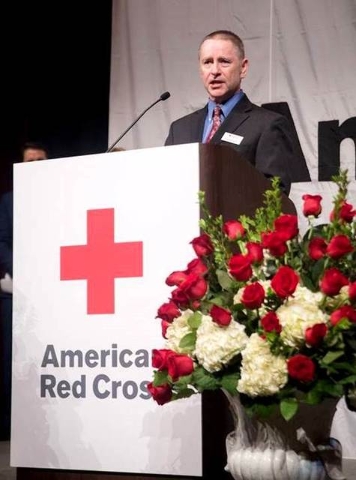 The first Summer Fun Classic Car Show presented by Findlay Chevrolet and the Silverton is scheduled for June 25 at the Silverton.
Slated from 8 a.m. until 4 p.m., the event is open to all makes and models of both cars and trucks.
All proceeds from the event raffle will be donated to the Nevada Burn Foundation. Further information regarding the car show can be found by calling 702-982-4043.
Situated at 6800 S. Torrey Pines Drive between Rainbow and Jones boulevards off the 215 Beltway, Findlay Chevrolet is headed by General Manager Jamaal McCoy. The dealership is part of Findlay Automotive Group founded more than 50 years ago by the late Pete Findlay, whose son, Cliff, now spearheads 28 dealerships.
Findlay CFO Corder named to two new positions
Findlay Automotive Group Chief Financial Officer Tyler Corder has been named to the board of trustees for the American Red Cross and the board executive committee of Foundation for an Independent Tomorrow.
Joining the Red Cross came as a result of Findlay Automotive being a presenting sponsor of the annual Red Cross Every Day Heroes Awards in conjunction with the company's partnership with KLAS TV-8's Community Pride.
Corder joined the Red Cross board in 2015 after being approached by Red Cross Executive Director Scott Emerson and was elected board chair for the Red Cross of Southern Nevada board of trustees in May.
Corder joined the board of trustees for FIT in 2015 and was named to the board executive committee this year. He currently serves as the chair for the annual gala.
FIT was founded in 1997 and is a local Las Vegas charity. The group's goal is to provide training and other services to unemployed and underemployed Las Vegans to free them from public assistance.
Corder joined Findlay Automotive Group as chief financial officer in 1994 and also became chief operating officer in 1998. Findlay Automotive consists of 28 automobile dealerships in Nevada, Utah, Arizona, Idaho and Oregon.
Corder's involvement in charitable causes include serving on the advisory board for Safe Nest where he is past president and treasurer of the Safe Nest board of directors.
Currently, Corder serves as treasurer of the Findlay Education Foundation, which funds the Findlay Preparatory Academy at Henderson International School. In addition, Corder is past president of the board of trustees for the Leukemia and Lymphoma Society. He served as chairman of the American Heart Association's Heart Walk in 2011 and 2012.
Corder is the treasurer of the Valley Automall owner's association and has served on the Subaru dealer advisory board. Most recently he was named to the board of trustees for the Las Vegas Metro Chamber of Commerce.