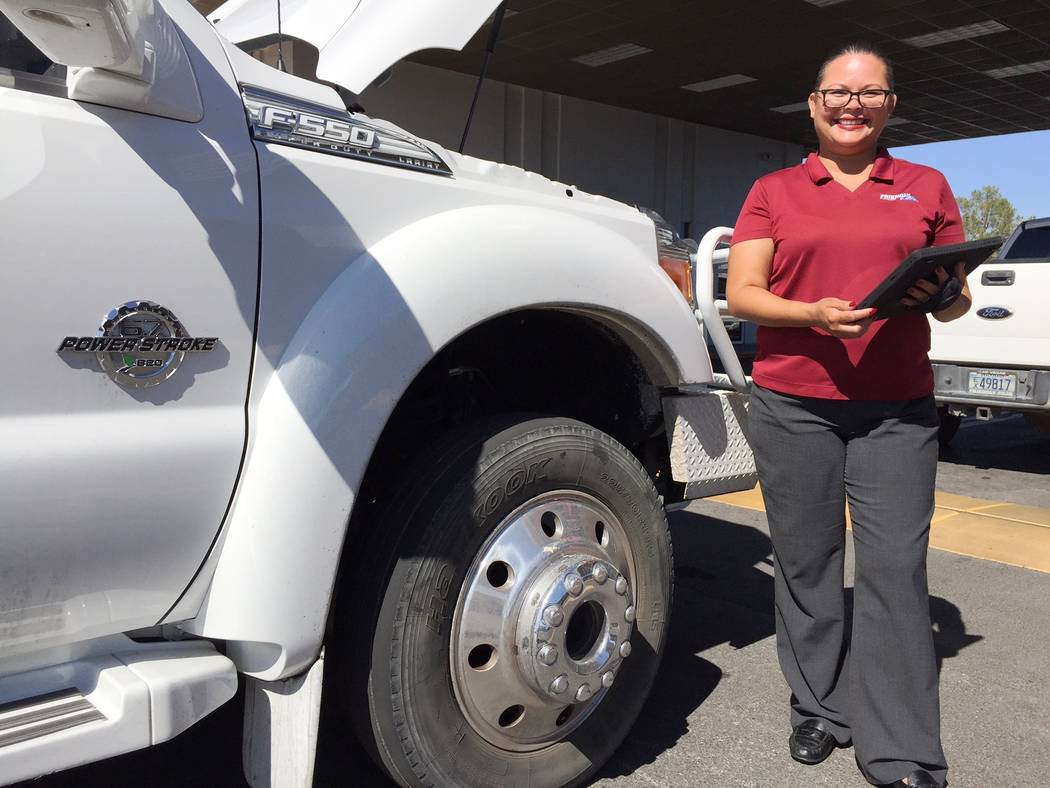 A small component often placed in hard-to-see locations can create confusing issues with an automobile, according to Friendly Ford Assistant Service Manager Michelle Ochoa.
The potential problem for the owner can raise its head when the filter's efficiency is hampered by tiny particles that can become lodged in the filter.
"An example of a restricted fuel filter is a vehicle that cuts out or loses power driving up an incline, such as a bridge," said Ochoa, who has worked at Friendly Ford for 13 years. "When fuel demand increases, a dirty fuel filter can restrict the flow of fuel. The vehicle starts to work harder and its efficiency can suddenly be hampered."
"The fuel filter is the cartridge in the fuel line that serves to remove any dirt from the fuel," Ochoa said. "If it becomes clogged, it's sometimes because the filter gets soiled.
"Sometimes, the vehicle with a restricted fuel filter will run well at high speeds but hesitate at lower speeds."
"Still another sign of a clogged fuel filter is an engine that hesitates as the driver attempts to accelerate."
Ochoa said faulty fuel filters are a common problem in Southern Nevada.
"We recommend that the fuel filter be replaced as recommended," she said. "Our technicians watch for bad filters when they're checking a car or truck."
Friendly Ford Service Director Greg Haase said a faulty fuel filter is often the reason for a malfunctioning vehicle. Yet another sign of an issue with the filter is a vehicle that will not idle correctly.
About the dealer
Friendly Ford opened 47 years ago. Located at 660 N. Decatur Blvd., the dealership is an 18-time winnerof the Ford President's Award, Ford's highest single honor for customer satisfaction. Further informationcan be found by calling 702-870-7221 or by visiting www.friendlyfordlv.com.