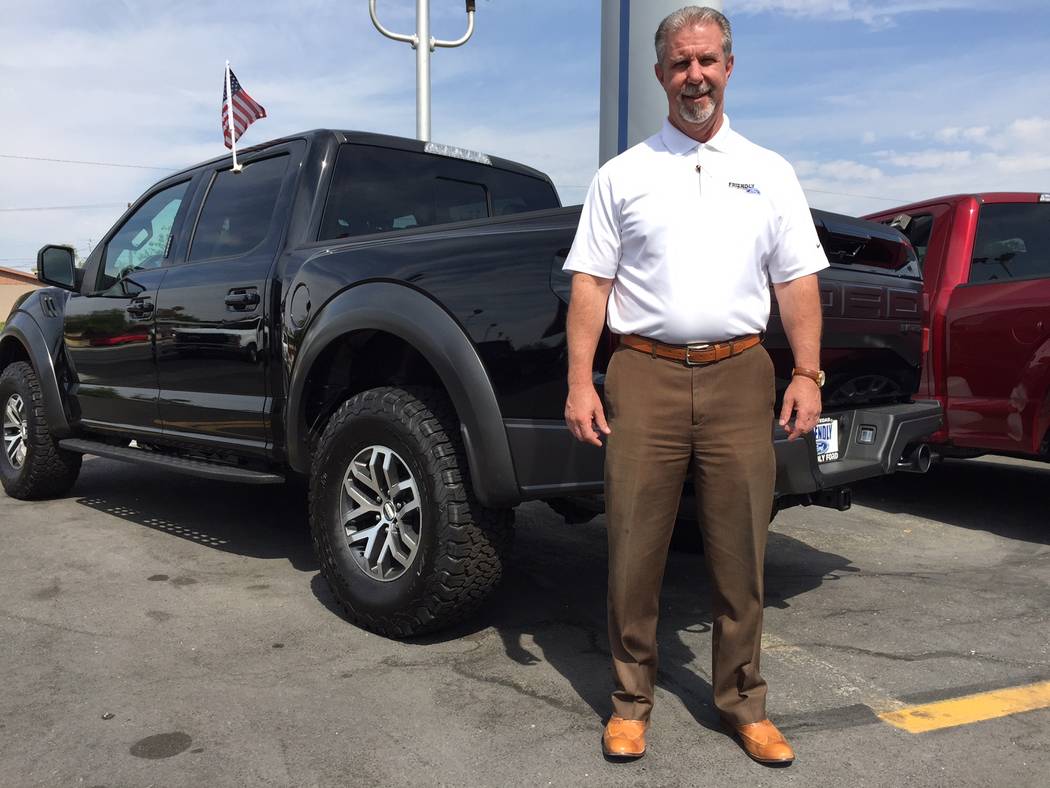 Ford's dominance of the truck market is evidence that the Ford F-150 has been America's best-selling truck for more than 40 consecutive years.
There is good reason for the success, according to Friendly Ford sales manager Art Toombs, who added that Ford sold more than 820,000 F-Series trucks in 2016. In fact, Ford sells a pickup for every single minute of the day.
The F-Series trucks are now increasingly being used more for commuting to work along with traditional trips to the store and shuttling kids to school. While the F-150 remains the ideal truck for towing and the most challenging of roads, Toombs said Ford's continual efforts to maintain the pace is impressive.
"Ford uses aluminum bodies, which is more rigid and also generated one of the highest crash ratings in the car business," explained Toombs, a 30-year veteran of the car business who hails from Tennessee.
Toombs also said Ford's introduction of the EcoBoost engine a few years ago also spurred sales.
"The addition of the 10-speed transmission enhanced the fuel economy, too," he said.
Perhaps one of the biggest levels of excitement has been the Ford F-150 Raptor, a performance truck that is in limited production.
"It's highly sought-after," Toombs said. "We have an order list for 2018 models."
The car business also has its share of thrills, according to Toombs.
"Helping people fulfill their needs with America's brand is a huge thrill," he said. "I was a civil engineer for nine years, decided to get into the car business and I haven't looked back since."
About the dealer
Located at 660 N. Decatur Blvd., Friendly Ford opened in 1970. The dealership is an 18-time winner of the prestigious President's Award, Ford's highest single honor for customer satisfaction; along with the Triple Crown Award, the highest honor that a dealer can achieve. Further information can be found by calling 702-870-7221 or by visiting www.friendlyfordlv.com.