Friendly Ford supports Summerlin Patriotic Parade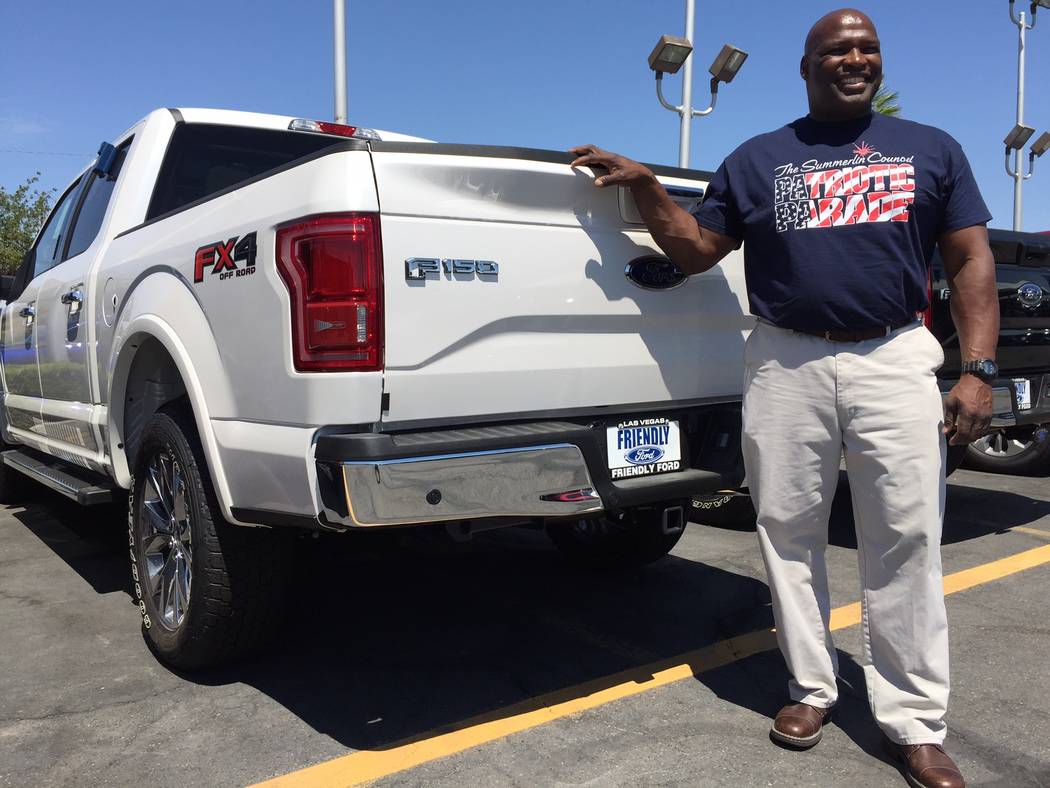 The Summerlin Council Patriotic Parade is scheduled for July 4, and Friendly Ford is again playing a big role in the event. As a partner in the 23rd annual parade, the dealership is providing 11 trucks and six convertibles that will be used for various aspects related to the parade. The dealership will also donate 3,400 frisbees that will be given to the crowd.
The parade features more than 70 entries, including marching bands, floats, giant Macy's-style inflatable balloons and children's favorite storybook and cartoon characters. The event is celebrating 20 years.
Atartin at 9 a.m., the parade travels along flag-lined streets from Hillpointe Road and Hills Center, then south on Hills Center Drive and concluding on Trailwood Drive at the entrance of the Trails Village Shopping Center. Those arriving early will have prime viewing.
A free park and ride shuttle offered by Downtown Summerlin will run every 30 minutes between 7 a.m. and noon.
Lezlie Barnson-DeNardin, director of community relations for The Summerlin Council, praised the participation of Friendly Ford.
"Friendly Ford became the official vehicle provider of the Patriotic Parade in 2008," she said. "It's been a wonderful partnership now celebrating its tenth year that Friendly Ford has supported us."
Added Summerlin Council recreation facilities coordinator Paul Coleman, "Being new to the Summerlin Council and Las Vegas, I look forward to the many wonderful years working with Friendly Ford. Their support is very instrumental to the entire operation of the parade.
About the dealer
Now 47 years old, Friendly Ford is located at 660 N. Decatur Blvd. The dealership is an 18-time winner of the prestigious President's Award, Ford's highest single honor for customer satisfaction, along with the Triple Crown Award, the highest honor that a dealer can achieve. Further information can be found by calling 702-870-7221 or by visiting www.friendlyfordlv.com.