Friendly Ford's GM has car business in his blood
August 17, 2018 - 8:00 am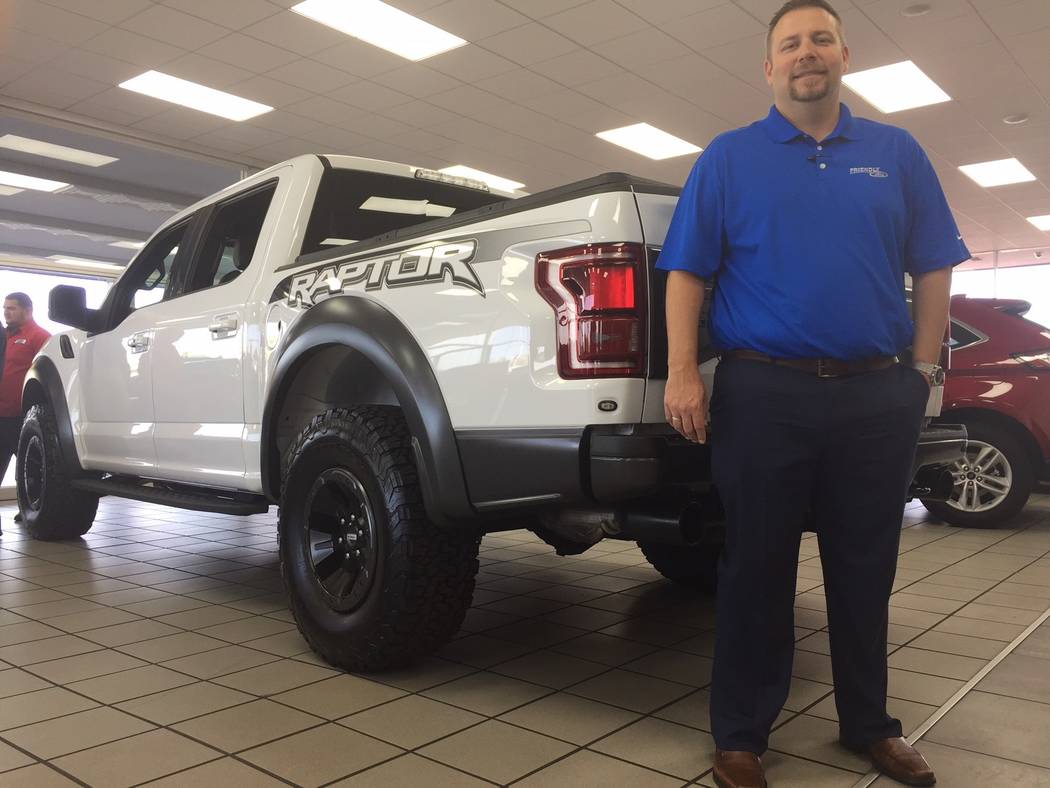 Native Las Vegan Bill Bosnos has worked in the car business for about two decades, all with the Ford brand. The 42-year-old Bosnos took another giant step in the car business recently when he was named general manager of Friendly Ford.
In true fashion, Bosnos has done just about everything in the car business ranging from washing cars to now serving as Friendly Ford's newest leader.
"Ford is the only automobile manufacturer that I know," said Bosnos, a graduate of Chaparral High School. "I grew up with it, and I believe in the company and the product. When I asked my future father-in-law for his daughter's hand, he owned a Ford dealership in Sacramento and encouraged me to go into the car business.
"He planted the seed, and I have been involved in the car business ever since."
Bosnos' initial move into the car business was in the finance side before making the move to sales.
A former member of Team Ford in the northwest valley, Bosnos said his new home is rock-solid.
"First off, it's family-owned," he explained. "Then, too, it has been at the same location for 48 years — and that's a true testament to the dealership's commitment to Southern Nevada."
Bosnos has a strong appreciation for the Ford model lines, and he's a big fan of the F-150 truck, which has led the nation in truck sales for the past 41 years.
"The F-150 is my favorite Ford of all time," he said. "I love the fact that it gives you the room, the power and the comfort. Once you drive an F-150, there's no turning back. It's like driving a luxury car with power and capability."
Bosnos is among the many who marvel at the Las Vegas' many changes over the years.
"Watching this city grow has been fascinating," he said. "With the addition of the Vegas Golden Knights and the Raiders, it's really something to watch Las Vegas grow."
Friendly Ford Sales Manager Taylor Warf said the addition of Bosnos fills a very important position at the dealership.
"Bill has a true understanding of the car business," Warf said. "He's very attuned to making sure the customer is taken care of. He's an invaluable member of any Ford store, and I am happy to have him here."
About the dealer
Located at 660 N. Decatur Blvd., the dealership is an 18-time winner of the President's Award, Ford'shighest single honor for customer satisfaction. The dealership celebrated its 48th anniversary. Further information can be found by calling 702-870-7221 or by visiting www.friendlyfordlv.com.