Las Vegas Centennial Subaru now open for business
January 6, 2023 - 8:01 am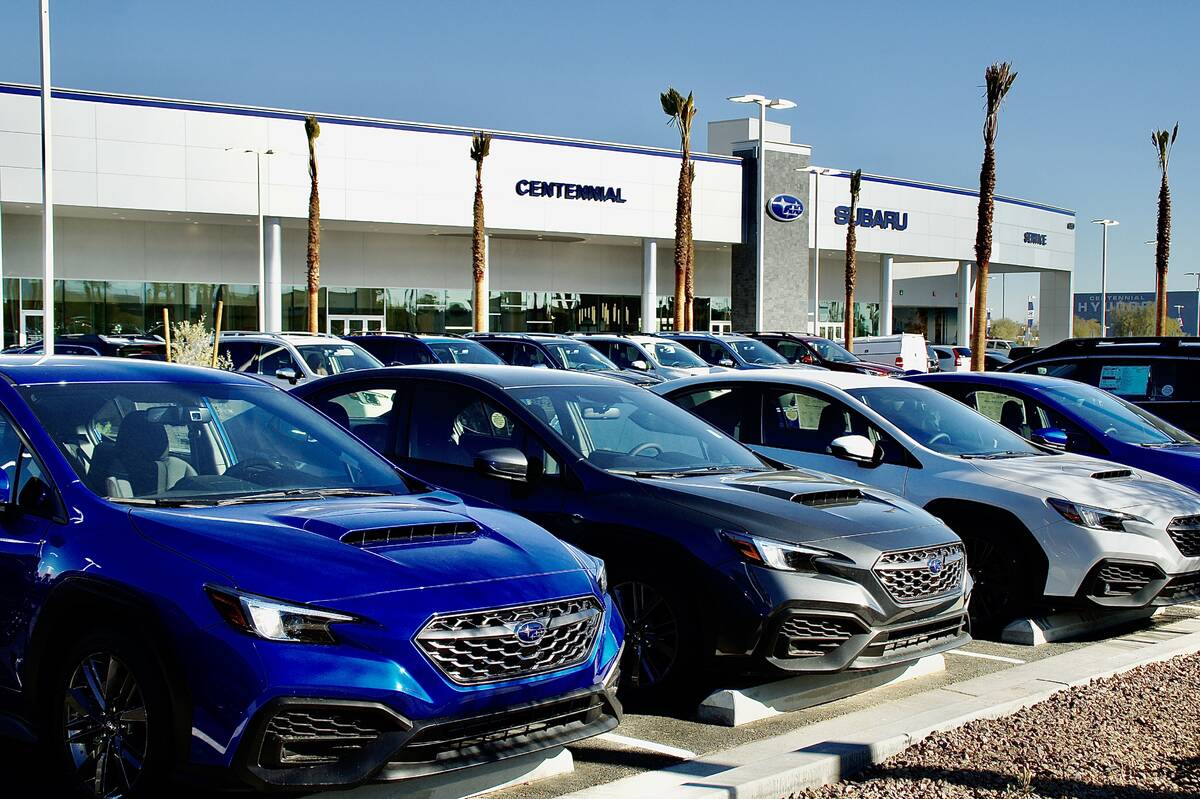 Las Vegas Centennial Subaru, the newly built $40 million automotive dealership located on the corners of Centennial Center Boulevard and the U.S. Highway 95 on/off ramps in northwest Las Vegas, recently opened for sales and servicing of vehicles.
"Vehicles are now in stock. and more are arriving daily," Centennial Subaru General Manager Ryon Walters said. "We are so proud of our new dealership, and we know the Las Vegas community will be, too. Centennial Subaru is one of the largest Subaru retailers in the nation."
Centennial Subaru, though new to Southern Nevada, participated in Subaru's national yearlong The Subaru Love Promise community engagement commitment.
Centennial Subaru employees recently volunteered to help the Three Square food bank pack some 2,000 pounds of produce, as part of the hunger-relief organization's holiday match campaign to provide wholesome food to hungry people. Three Square provides food to four Nevada counties: Clark, Lincoln, Esmeralda and Nye.
Also, for every new vehicle purchased or leased, Centennial Subaru will donate $250 in March to a charity of the owner's choice.
Centennial Subaru, a three-story, 131,879-square-foot retail facility, sits on 5.49 acres. It features an 11,018-square-foot vehicle showroom, a 3,832-square-foot covered vehicle display patio, a 26,527-square-foot service garage, 47 service and detail bays, a 7,809-square-foot parts warehouse and a 2,094-square-foot automated car wash.
Interspersed throughout Centennial Subaru's showroom are four large pet-friendly lounges, a dog park, water bottle stations and an area designed for children to play. Outdoor-themed murals, aimed at camping, off-roading and nature activities, ring the showroom's ceiling. Also, a large mountain-range mural runs along the rear of the dealership, visible to motorists driving by on U.S. 95.
"Last December we were standing in a vacant desert lot, and now we are parking cars on the third floor," Walters said. "The first day we opened, we sold seven vehicles, and we have been busy serving customers ever since."
For more information, got to centennialsubaru.com or call 702-213-5872.
About the dealer
Las Vegas Centennial Subaru is located at 6350 Centennial Center Blvd. It is part of the Ascent Automotive Group, a platform comprised of various dealerships located across America with a focus on next-level customer service and care. AAG is the parent company of Lexus of Las Vegas and Lexus of Henderson.