Lexus dealerships support Junior Achievement competition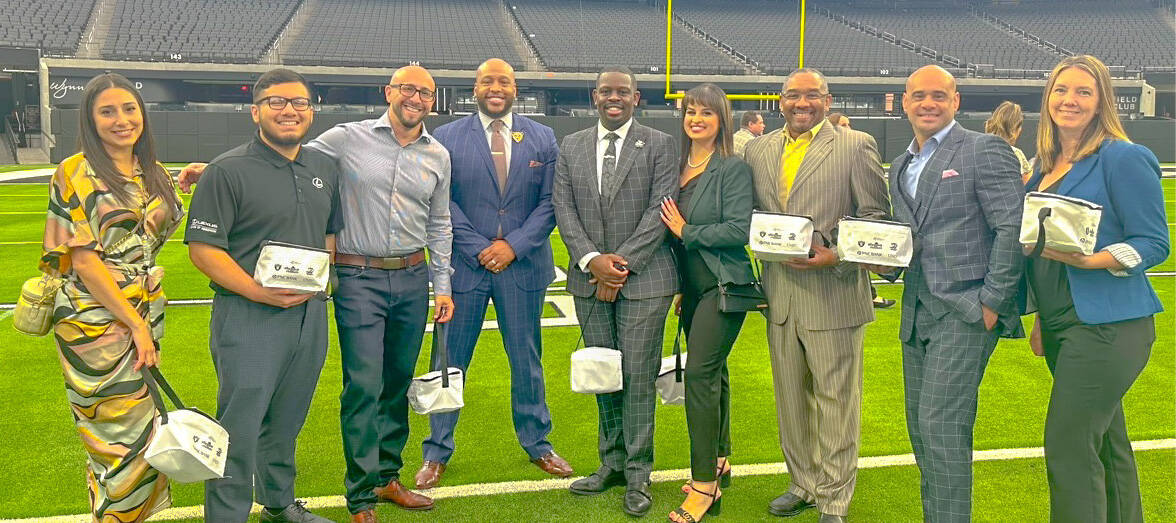 Lexus of Las Vegas and Lexus of Henderson were $10,000 sponsors of Junior Achievement of Southern Nevada's student entrepreneur competition, "Swimming With the Big Fish," which recently took place at Allegiant Stadium.
The competition was designed to showcase what it takes to be a Junior Achievement kid and featured a "Shark Tank"-like entrepreneur competition, where students finalized creative business concepts and presented them to a panel of esteemed judges. Students competed to win scholarship money.
"As proud corporate sponsors of 'Swimming With the Big Fish,' Lexus of Las Vegas and Lexus of Henderson wholeheartedly supported this competition that gave students a real-life taste of what it was like to compete in the business world," Lexus of Las Vegas General Manager Lee Butler said. "These students will soon be the business leaders and entrepreneurs of tomorrow, and the experience and advice they gained was priceless."
Junior Achievement's proven lessons in financial literacy, work and career readiness and entrepreneurship are shown to positively impact the lives of young people. These lessons align with national and state educational standards and are delivered to millions of students across the country with the help of JA's education partners and volunteers from the local community.
Junior Achievement has more than 100 JA areas across the nation. Together, they are the nation's largest organization dedicated to giving young people the knowledge and skills they need to own their economic success, plan for their futures and make smart academic and economic choices.
To learn more about Junior Achievement of Southern Nevada and to see upcoming events, go to southernnevada.ja.org.