Lexus of Las Vegas undergoes renovation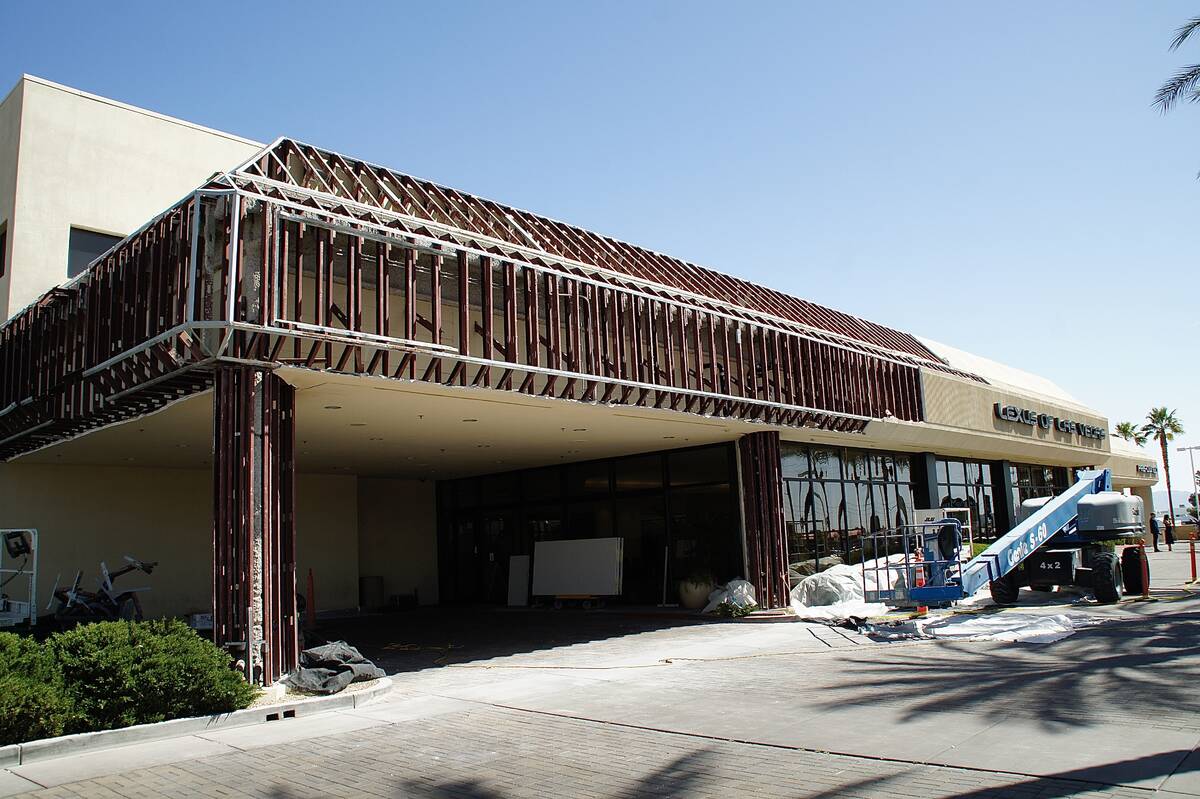 Construction crews recently began removing front panels above the entrance to Lexus of Las Vegas in what will be a $5 million to $6 million, six-month 360-degree exterior renovation of the iconic Sahara Avenue luxury vehicle retailer.
When completed, a new Lexus element wall will tower above the entrance, with showroom glass upgraded to spandrel glass, new signage installed and the new-car delivery area enclosed with roll-up doors for easy access.
Renovation of Lexus of Henderson is slated for the fourth quarter of this year.
The Lexus of Las Vegas and Lexus of Henderson renovations, with the recent opening of the three-story, $40 million Centennial Subaru retail facility on Centennial Center Boulevard, mark parent company Ascent Automotive Group's commitment to delivering the best automotive vehicles and services in Southern Nevada.
"We are making these investments to help us create a better customer experience at both locations," Ascent Automotive Group Chief Operating Officer Lee Butler said. "Also, we want to enhance the beauty of these buildings and give them a more modern appearance."
Lexus of Las Vegas is remaining open for business during its renovation.
For information about Lexus of Las Vegas, visit 6600 W. Sahara Ave., call 702-942-6600 or go to lexusoflasvegas.com. For information about Lexus of Henderson, visit 7736 Eastgate Road, Henderson, call 702-228-7736 or go to lexusofhenderson.com.
About the dealer
Ascent Automotive Group is a platform comprised of various dealerships located across America with a focus on next-level customer service and care. AAG is the parent company of Lexus of Las Vegas, Lexus of Henderson and Centennial Subaru.