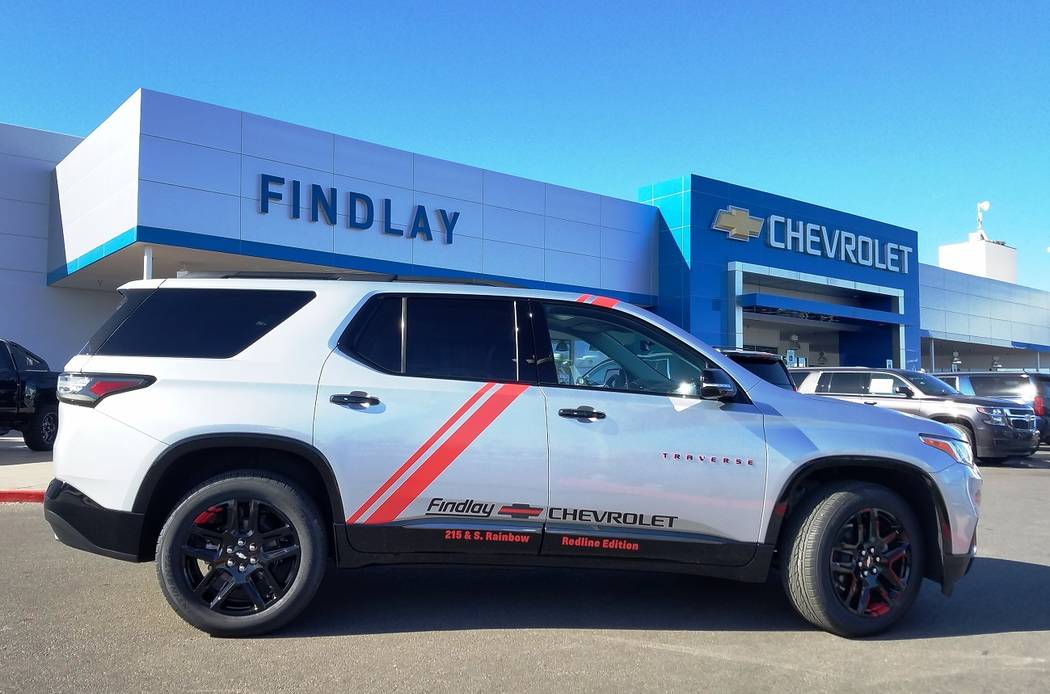 The 2018 Traverse sport utility vehicle has arrived at Findlay Chevrolet and has been selling as soon as it's delivered to the dealership in the southwest Las Vegas Valley.
Dealership General Manager Doug Fleming said the popularity of the newly redesigned Traverse is easy to understand.
"It's the perfect size for a family," said Fleming, a 17-year employee of Findlay Automotive Group. "It's huge inside yet still easy to drive and park.
"Making it even more ideal is that there is easy access to the second and third row."
Fleming said the remodel of the Traverse is complete with several nuances.
"It has a completely new body style that looks strong and bold," he said. "It reminds me of a miniature Suburban."
Fleming speaks from experience.
"My family has had two of the previous Traverses with the previous body style," he added. "The new body style is in transit and we will be enjoying it soon."
A true marketing expert, Fleming secured a new Traverse to be used as a courtesy shuttle.
"We want everyone to experience the Traverse," he said, "and I can't think of a better way to do that than by using it to transport our customers. Every Traverse has a unique personality. There's a choice of seating for seven or eight and it also offers more maximum cargo space than any competitor in the segment."
The interior of the Traverse is also key to its success.
"It has a richly refined interior and a stunning exterior designed to create a lasting impression," Fleming added.
The Traverse is available with two engines including the 3.6-liter V-6 and the 2.0-liter turbocharged four-cylinder engine which generates up to 20 pounds of boost.
About the dealer
Located at 6800 S. Torrey Pines Drive, just south of Interstate 215 between Rainbow and Jones boulevards, Findlay Chevrolet is part of the Findlay Automotive Group. Further information is available by calling 702-982-4000 or visiting www.findlaychevy.com.