Multifaceted Edge SUV proves popular at Friendly Ford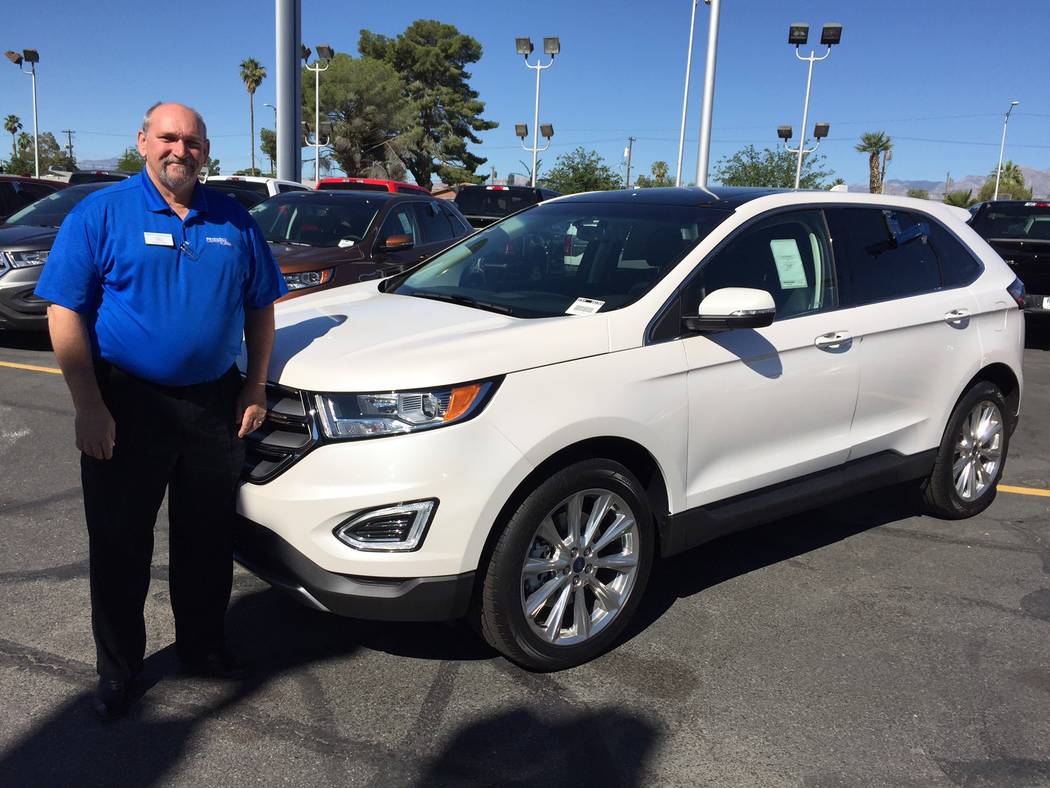 The 2017 Ford Edge is a multifaceted sport utility vehicle that is also a favorite for a long list of customers at Friendly Ford.
The vehicle is perfect for parents transporting kids across town for athletic events, to the grocery store or on long trips to see relatives.
Available engines include the 2.0-liter EcoBoost I-4 with 245 horsepower, the 2.7-liter with 315 horsepower and the 3.5-liter Ti-VCT V-6 with 280 horsepower.
With seating up to five, the 2017 Edge fuel mileage ranges up to 21 city and up to 29 highway.
New truck manager Matt Cavaness has seen his share of popular vehicles in his years in the car business, and the Edge is among the most popular for many reasons.
"Safety is among the key elements with the Edge," said Cavaness, who has been in the car business for more than 30 years. "That includes crumple zones which absorb impact in an accident, along with knee airbags."
Cavaness added that other key safety features include adaptive cruise control, lane-keeping and blind spot information systems.
"Additional safety features include rear inflatable belts in outboard seating positions," he said. "Ford leads the field when it comes to safety."
The reviews of the 2017 Edge have been impressive.
"You don't have to buy a three-row crossover just to get a roomy interior," wrote Edmonds.com. "Take the 2017 Edge, for instance. It'll fit your family of five with room to spare and still fit into your garage with ease. It also boasts the latest technology, a smooth ride and a wide range of engines."
Edmonds also saluted the Edge's ride quality, extensive interior space for luggage and passengers, fuel-efficient and performance-oriented engines and available tech and luxury features.
And Car and Driver Magazine wrote, "We like the choice of steering parameters isn't explicitly dictated by which drive mode is selected. We also did the Sport's twin-turbocharged V-6 engine, which develops 315 horsepower and a mighty 350 pound-feet of torque. Dipping into the throttle returns a muscular-sounding engine note and plenty of around-town zip."