New Findlay Volkswagen GM thrives on challenges of car business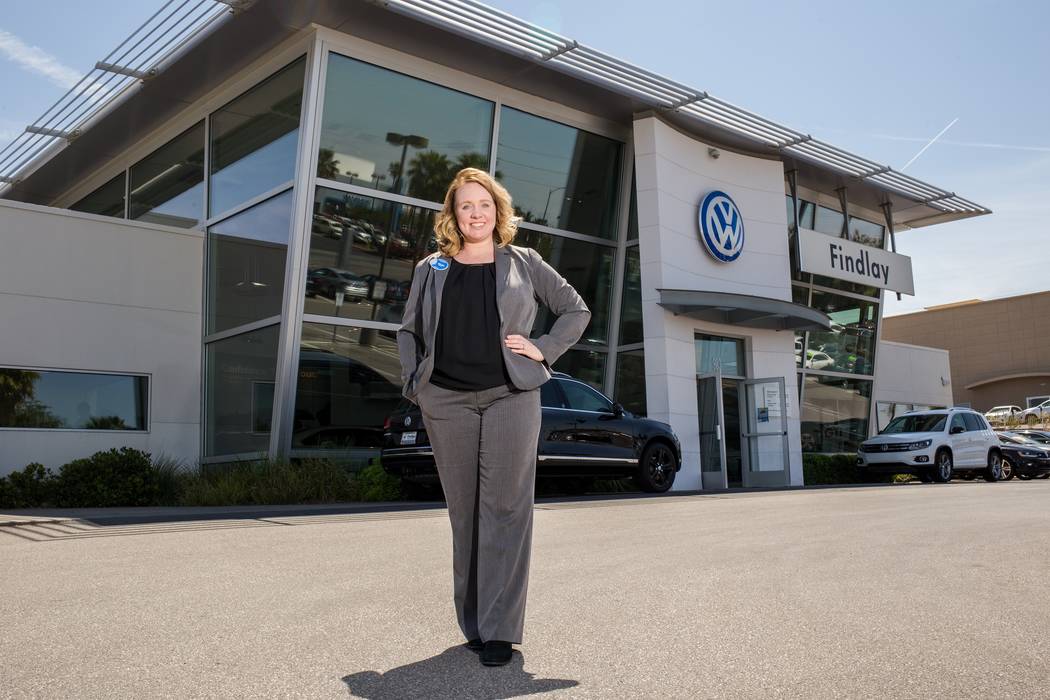 The car business has an allure to it, but nobody ever said it was easy. And in the case of new Findlay Volkswagen Henderson General Manager Melisa Eichbauer, there is no end to the thrill and challenges of running an automobile dealership. A 12-year employee of Findlay Automotive Group, Eichbauer recently became the first female general manager in an umbrella that includes 32 dealerships in five states.
Growth within Findlay Automobile Group signaled a need for additional general managers, and Eichbauer welcomed the opportunity to run Findlay Volkswagen Henderson in the Valley Automall.
"It's so cool to implement all of the training and education I have been getting and to see how we convert those elements into practice," said Eichbauer, who has lived in Las Vegas for more than 20 years. "It's super exciting and has been a lot of fun. Everyone has been so welcoming. To see the opportunity for the store and the team is encouraging."
Eichbauer is thrilled about her recent promotion, but she's facing some unique challenges.
"This is a tough industry for moms," Eichbauer said. "This actually shows that people can do anything. I'm excited to represent the opportunity."
Eichbauer started her career at the dealership she'll now be managing.
"It's been a very neat homecoming," she said, adding that she rejoined Findlay Volkswagen after working for 10 years at Findlay Chevrolet. "I feel very good about selling the Volkswagen brand to our customers."
Findlay Chief Financial Officer Tyler Corder stated, "Melissa has been a high producer for us in every position she has held. We're excited to see her advance in the organization. She has earned the opportunity, and we know she'll do a great job as a general manager."
Eichbauer said Volkswagen is working hard to produce new models, including the Atlas sport utility vehicle and the new Tiguan, with other model improvements slated to be released in the next few years.
"The Atlas has a six-year, 72,000-mile warranty," she said. "In addition, the Tiguan is being refreshed as Volkswagen continues its quest to produce top-quality machinery."