Park Place Infiniti helps high school students attend prom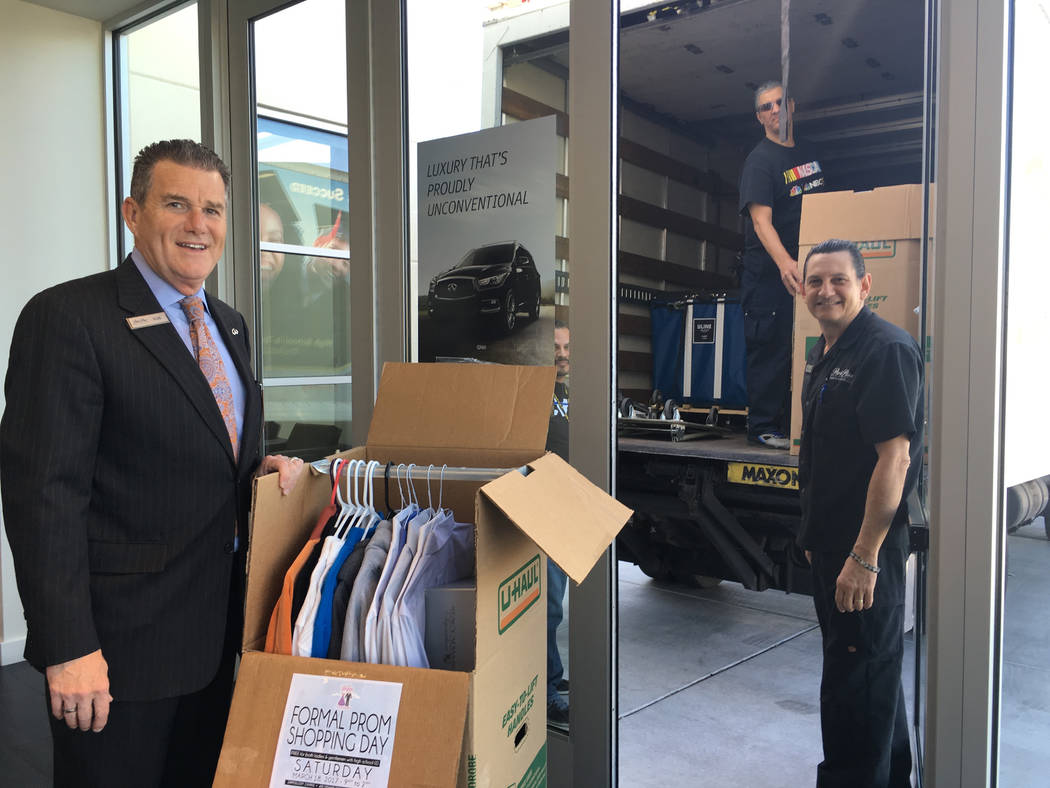 When Park Place Infiniti General Manager Rob Schweizer first heard about the upcoming Las Vegas Prom Closet event, he flashed back to his own youth.
"I never did make it to my prom," he said. "At the time, I couldn't afford a new suit and all that."
So this year, Schweizer decided to live out his dream — at least vicariously. He rallied his team at Park Place Infiniti, 5555 W. Sahara Ave., to donate four garment boxes of suits, dresses, dress shoes, button-down shirts and other accessories to Project 150, a local nonprofit that serves homeless, displaced and disadvantaged high school students.
This year, Project 150 and Zappos! partnered to provide thousands of local high school students in need the chance to pick out glamourous looks for their prom.
"I have a great team of experts in excellence," Schweizer said. "We want that excellence to go beyond the showroom into the community. We're hoping to give these very deserving high school students a wonderful prom experience and a chance to shine."
Project 150 Executive Director Meli Pulido said business partners like Park Place Infiniti and others make the event the success it has become over the years. Nearly 3,000 students received outfits for prom, hairstyle tips, dance lessons and more.
"The Las Vegas Prom Closet gives students who otherwise couldn't afford it the chance to feel special and have that memorable night, that rite of passage that is such an important part of the high school experience," Pulido said.
For additional information about Project 150 and its programs, visit www.Project150.org or call 702-721-7150.
For information about Park Place Infiniti, visit www.parkplaceinfiniti.com.