These six gas-only vehicles can go the distance
November 13, 2015 - 5:52 pm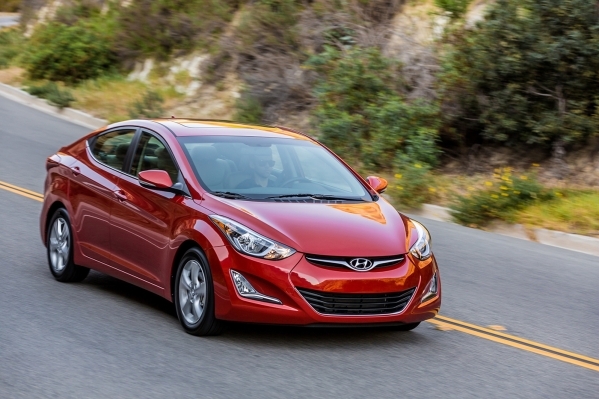 News of Volkswagen's diesel engine woes continues to fill the airwaves and World Wide Web. It's understandable if that makes you concerned about buying diesel. What should you do, then, if you want fuel-efficient vehicles that run on gas?
There are some great selections out there. They are relatively fun to drive, too. You might be surprised to see two Chevys on this list and two Mazdas. They're making some good gas-powered vehicles now but not getting the attention they deserve.
2016 Mazda6 — 32 mpg combined (28 city/40 highway). The 2016 Mazda6 comes powered by a SkyActiv-G 2.5-liter engine that produces 184 horsepower. With its available i-ELOOP energy regenerative capacitor in Grand Touring trim, the Mazda6 can achieve an EPA-estimated 40 mpg highway, which is the best fuel economy number of any non-hybrid, gas-powered midsize sedan.
2016 Hyundai Elantra — 32 mpg combined (28 city/38 highway). The Mazda6 gets better highway mileage, but both have the same combined EPA numbers because of the quirks of how the numbers are computed. A 1.8-liter Nu four-cylinder engine that outputs 145 horsepower and 130 pound-feet of torque is standard with a six-speed automatic. When equipped with 15- or 16-inch wheels, it achieves an EPA estimated 28 city/38 highway/32 combined mpg.
2016 Mazda CX-5 — 29 mpg combined (26 city/35 highway). The 2016 Mazda CX-5 can be optioned with a standard 155-horsepower, SkyActiv-G 2.0-liter engine with a SkyActiv-MT six-speed manual or an available 184-horsepower SkyActiv-G 2.5-liter engine, mated to a SkyActiv-Drive six-speed automatic transmission. Both drivetrain options can be had with front-wheel drive, while the larger engine can also be equipped with all-wheel drive.
2016 Chevrolet Trax — 29 mpg combined (26 city/35 highway). The Trax is powered by a power-dense Ecotec 1.4-liter turbocharged four-cylinder engine backed by an efficiency-enhancing six-speed automatic transmission. The turbocharger's on-demand performance contributes to efficiency because it enables greater power when needed with the lower fuel consumption of a small-displacement engine when it's not.
2016 Chevrolet Colorado Crew Cab — 21 mpg combined (18 city/26 highway). OK, so fuel efficiency in a pickup is a relative term, but 26 mpg is respectable. The all-new, segment-busting midsize pickup was named the 2015 Motor Trend Truck of the Year and Cars.com's Best Pickup Truck of 2015 — and was the fastest-selling truck in the industry. The standard engine is a 2.5-liter four-cylinder that's rated at up to 27 mpg on the highway.
Ford F-150 with EcoBoost — 22 mpg combined (19 city/26 highway). Its aluminum body has a lot to do with the Ford F-150's fuel economy. The 2.7-liter EcoBoost comes standard with a seamless Auto Start-Stop feature for better fuel economy. Ford F-150 trucks equipped with EcoBoost engines also will benefit from standard Active Grille Shutters. Active Grille Shutters stay open when extra engine cooling is needed, such as during low-speed stop-and-go driving or while working in hot weather. They automatically close to reduce aerodynamic drag at cruising speed.
So there you go. Who says you need diesel engines or hybrids? The fuel economy might be better, but you still get good fuel economy.