Top 2016 supersedans compete with crossovers
October 11, 2015 - 8:25 am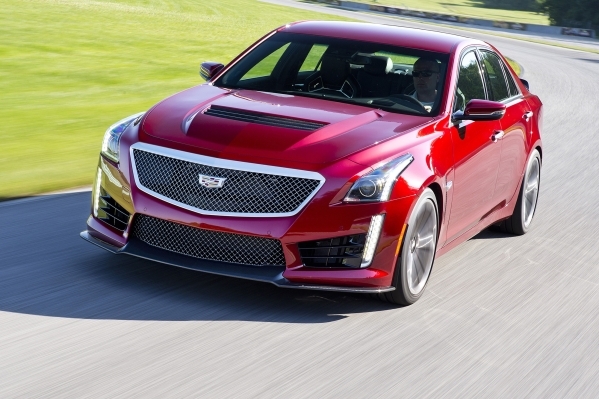 Throughout the automotive world, there seems to be a focus on crossovers, whether luxurious like the Bentley Bentayga, electric and fast like the Tesla Model X or simply fun to drive like the new Infiniti QX50.
Crossovers have done a brilliant job at making sedans obsolete, and that's too bad. There are some really good four-door cars hitting the market in 2016.
2016 Kia Optima
The Korean automaker just continues to hit it out of the park. The 2016 Kia Optima was introduced at the New York Auto Show and goes on sale this fall. Kia isn't going to make the same mistake its corporate overlord Hyundai did with the new Sonata. It has tweaked the exterior design while making it an even better car under its skin.
All new for 2016, the Optima is a 1.6-liter, four-cylinder turbo engine. Pushing out 178 horsepower at 5,500 rpm and a stout 195 pound-feet of torque at just 1,500 rpm, the new engine mates to a seven-speed DCT, a first for the Kia brand.
2016 Chevrolet Malibu
There was a time when the only reason to get excited about the Chevrolet Malibu was when it was an upgrade at the rental car counter from a subcompact. That's changing with the introduction of the 2016 edition.
It's all new from the ground up and largely influenced by the Chevrolet Impala, which saw a stunning reintroduction in 2014. It is larger, lighter and more fuel efficient. When equipped with the 1.5-liter Ecotec turbo engine, it will get an estimated 37 mpg on the highway. (The Malibu hybrid will get 48 mpg in the city.)
If you're looking for fast over fuel sipping, there is also a high-output 2.0-liter turbo with an estimated 250 horsepower. It will be mated with a new eight-speed automatic transmission.
2016 Volkswagen Passat
In case you forgot, Volkswagen is still selling cars with gas engines. Case in point would be the new Volkswagen Passat that debuts soon. Initial inspection of it at its New York debut shows it to be quite the car.
The 2016 Passat features more aggressive styling than its predecessor, with a new hood, front fenders, grille, front and rear bumpers, trunk lid and available LED headlights and taillights. Volkswagen says the only sheet metal that remains unchanged is the roof, doors and the body side stamping.
2016 Cadillac CTS-V Sedan
Want a sedan that's elegant and fast? Look no further than the Cadillac CTS-V sedan that's almost as powerful as a Dodge Charger Hellcat, yet a lot more luxurious. It gets an all-new 6.2-liter supercharged V-8 engine that produces 640 horsepower and 630 pound-feet of torque. That's just insane for a Cadillac.
Of course, the company benchmarks itself against the German competition. That's why it is quick to point out that that is more horsepower and torque than the Mercedes-Benz 5.5-liter biturbo V-8 and the BMW M-series 4.4-liter TwinPower (twin-turbo) V-8. The new CTS-V is capable of 0-60 performance in 3.7 seconds and a top speed of 200 mph.
Remember, there are some great alternatives to crossovers on the market in the form of sedans. In some cases, they have similar cargo capacities and in most cases are a lot more fun to drive.