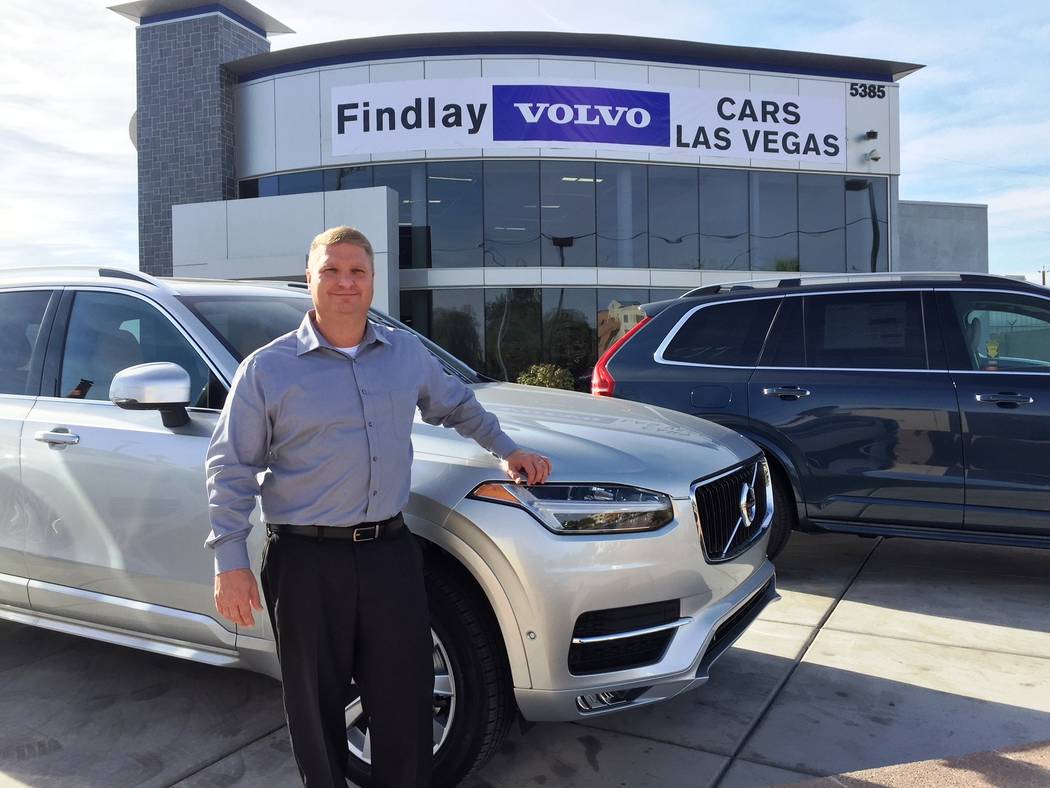 Findlay Automotive Group grew to 32 dealerships recently with the opening of Findlay Volvo Cars Las Vegas at 5385 W. Sahara Ave.
The dealership lineup of new vehicles includes sport utility vehicles (XC40, XC60 and XC90), sedans (S60 and S90)and crossover wagons (V60 and V90). The 2018 XC60 is the 2018 North American Utility of the Year.
Dealership General Manager Rich Cheskiewicz is ecstatic about the new dealership.
"We are going to be instituting a one-point-of-contact sales process," said Cheskiewicz, who has been with Findlay Automotive Group for 10 years. "The goal is to reduce the number of people the customer must come in contact with, which should streamline and expedite the process. We understand that everyone's time is valuable and we're planning to set a new standard at this dealership."
Cheskiewicz said the addition of Volvo under the Findlay umbrella of dealerships is a landmark accomplishment.
"Volvo has incredible history," he said. "The buyers of a Volvo appreciate and understand vehicle performance, technology and safety. People from all over the world patronize the Volvo product because they trust it."
Cheskiewicz said a grand opening will be presented at the dealership in the near future.
Volvo is a subsidiary of Volvo Car Group of Gothenburg, Sweden. In operation since 1927, the company recorded 534,332 sales in 100 countries and employed more than 31,000 employees in 2016.
About the dealer
Findlay Volvo Cars Las Vegas' service department opens at 7:30 a.m. Monday through Saturday and closes at 6 p.m. Monday through Friday and at 4 p.m. on Saturday. The sales department opens at 8:30 a.m. and closes at 8 p.m. Monday through Saturday. Further information is available by calling 702-982-4900. Findlay Automotive Group was founded in 1961 by the late Pete Findlay, whose son, Cliff, now oversees dealerships in Nevada, Utah, Arizona, Oregon and Idaho.