AARP Financial chief says preparation key to security
November 1, 2009 - 10:00 pm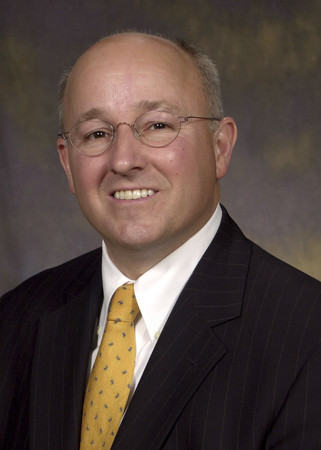 A 63-year-old widow called an adviser at AARP Financial. Her husband had managed their investments and retirement money.
She relied on her husband's longtime stock broker, but he proved too aggressive for her needs.
When the stock market collapsed last year, she lost $120,000 out of $350,000 in investments. She moved her investments to an individual retirement account at AARP Financial.
What should she have done?
She and other seniors should prepare for a life crisis and establish a plan for dealing with it, said Richard "Mac" Hisey, president of AARP Financial, a taxable subsidiary of AARP.
Hisey spoke at last month's AARP convention that attracted 25,000 members from around the country to the Sands Expo and Convention Center in late October.
He cited an AARP survey that said that 57 percent of Americans between 40 and 79 years of age have already experienced a life crisis — job loss, divorce, death of a spouse or a major medical problem.
Most adults encounter a life crisis at some point, he said, but women most often are affected because they outlive men and deal with the consequences longer.
"It's a very big deal," Hisey said. "This is one of the things they don't anticipate very much. After people age and get into the 50-plus range, these life crises happen with greater frequency."
He recommended that individuals in this age bracket make decisions in advance.
"When you're in one of these life crises, it tends to be very emotional. It's hard to deal with finances," he said.
Individuals often either make the wrong decision or no decision at all if they wait until crisis hits, he said.
"You're likely to encounter one of these crises. So plan ahead for it," he said.
Make sure you have cash for six months of expenses, he said.
"Think about who you would rely on to help you through a crisis from a financial standpoint," he said.
Friends and family may help, but Hisey recommends financial planners like those he employs.
Some certified public accountants are good advisers, he said, but others are mostly tax-oriented.
He recalled a woman in her 80s whose husband died. She was living on fixed income and didn't understand finance.
She contacted one of AARP's people. Her cash was in a money market fund, which was paying little interest. She wondered whether she should invest in the stock market to make more money.
The AARP financial adviser suggested she stick with more conservative investments. For example, she could buy federally insured certificates of deposit with staggered maturities. Periodically, possibly once a year, a CD would mature and she could reinvest that money in another CD with the market rate at that time, providing protection against a spike in interest rates.
On the other hand, investors with a longer investment time frame should invest in stocks, real estate or commodity funds for inflation protection, he said.
"People are living longer and longer," Hisey said. "You've got to have some sort of growth and inflation protection in your portfolio. It should be based on the personal circumstances."
For some, the key is delaying retirement.
"After the past year (when the stock market crashed), more and more people are going to have to work longer," he said. "Many Americans are just not adequately prepared."
Contact reporter John G. Edwards at jedwards@reviewjournal.com or 702-383-0420.