Bally Technologies, Boyd Gaming enter slot machine agreement
February 4, 2014 - 8:02 am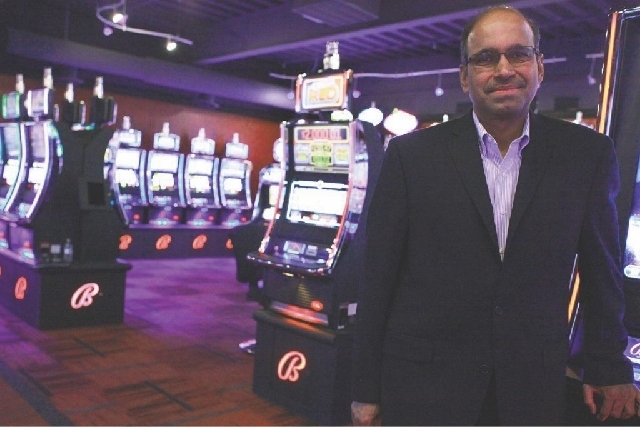 Bally Technologies announced a systems agreement Monday with Boyd Gaming Corp. to operate the casino company's slot machines in 18 casinos in seven states.
Financial details were not disclosed. Analysts, however, provided wide speculation on the value of the contract.
The technology provided by Las Vegas-based Bally includes slot machine monitoring, marketing, player tracking and accounting. An additional technology enables Boyd casinos to offer players downloadable promotional slot machine credits.
Wall Street placed the estimated annual financial benefit of the deal to Bally at $34 million to $38 million.
At issue is that a chunk of Boyd's 27,100 slot machines are not compatible with the Bally's system's technology and can't be linked.
"We exclude a number of mechanical reel machines that we assume are not touch screen ready," Brean Capital gaming analyst Justin Sebastiano told investors. "Also, we believe participation games are unlikely candidates for (the technology), since many operators return these machines to the manufacturer after they have fallen below a certain net (revenue) level, sometimes in as little as 60 days."
Sebastiano said the contract could have a value of $41 million to $48 million.
Deutsche Bank gaming analyst Carlo Santarelli was less optimistic, telling investors the estimated financial benefit to Bally was about $34 million.
Santarelli also said the changes could take a few years to be completed based on slow rollouts in similar deals throughout the gaming industry.
Eilers Research principal Todd Eilers said the agreement will displace a system from Aristocrat Technologies, which is used at five regional casinos that Boyd purchased more than a year ago when the company acquired Peninsula Gaming.
He said Bally's systems division was a bright spot for the company, which has suffered along with other manufacturers in gaming markets outside major resort destinations such as Las Vegas.
"While regional gaming market weakness is dragging down the entire gaming sector, we view Bally's systems business as an area that should allow the company to weather the storm much better than competitors," Eilers said.
Shares of Bally Technologies closed at $69.46 Monday on the New York Stock Exchange, down $3.86 or 5.26 percent. Shares of Boyd Gaming closed at $9.94 on the NYSE, down 62 cents, or 5.87 percent.
Contact reporter Howard Stutz at hstutz@reviewjournal.com or 702-477-3871. Follow @howardstutz on Twitter.