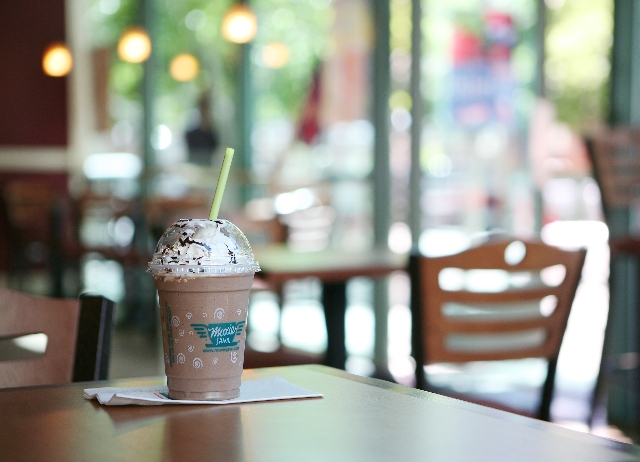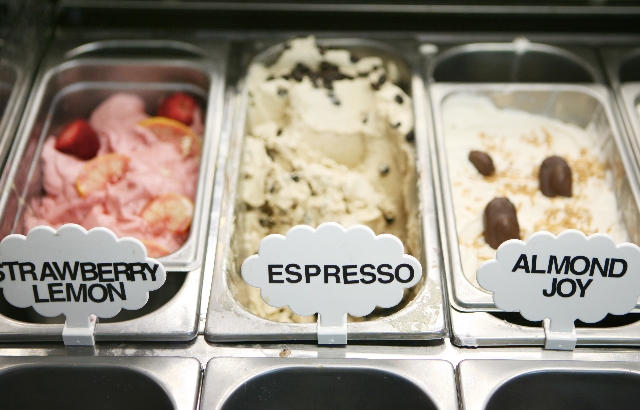 In a city where business plans are synonymous with rapid growth, Chris Denzel is content to take one step at a time.
Two months after opening the Moxie Java store downtown, he speaks about "if we have designs for growth" and purchased only one franchise instead of a territory, reflecting the challenges of building the Moxie Java brand in Las Vegas. Although it has established a solid base in Idaho, Moxie Java has only 11 locations spread across seven other states selling its mix of light meals, pastries, muffins, ice cream and designer coffees.
"The challenge of competing with Starbucks is tough," said Denzel, co-owner along with this brother, Gerald. "Brand recognition is not great here."
At the same time, he realizes the limitations of building a customer base by positioning Moxie as the anti-Starbucks, a strategy with spotty success by other little-known coffee brands.
So when he began moving forward with the store in late 2009, he started by signing a lease for a downtown location across the street from the Regional Justice Center's main entrance. There, he can tap into a steady stream of pedestrians, ranging from those paying speeding tickets to attorneys wearing monogrammed French cuffs.
"In a strip mall, you have got to be something of a destination to get traction," he said. "Here, there are a lot of people who can try you out on an impulse."
This concept was reinforced with two other Moxie Javas, opened during the depths of the recession in what he termed "foreclosure land," that eventually closed.
While city officials have embraced expanded retailing downtown, not everyone has been enthusiastic. Denzel placed a Moxie Java portable sign on the sidewalk alongside the courthouse to bolster visibility. Within a few days, the Capriotti's sandwich shop inside the courthouse placed their own sign right next to it.
The Denzel brothers previously had a road construction business, particularly supplying various street signs to residential developers. But as real estate started its steep plunge, they decided it was time to switch industries and closed the business two years ago while keeping their contracting license active.
As an alternative, they settled on retail so they would no longer have to become involuntary bankers by carrying the accounts receivable for clients that didn't pay on time. "We wanted a business where payment comes in cash or credit cards," he said.
After picking the location, further research led them to Moxie Java at a time when the other Las Vegas outlets were still open.
Although sales during the first two months have run in the lower range of preopening expectations, he said he will continue pushing a higher profile. "We're still optimistic that we will see the numbers we projected."
Contact reporter Tim O'Reiley at
toreiley@reviewjournal.com or at 702-387-5290