Here's why Nevada's gaming numbers are only going to increase
Updated August 6, 2023 - 8:02 am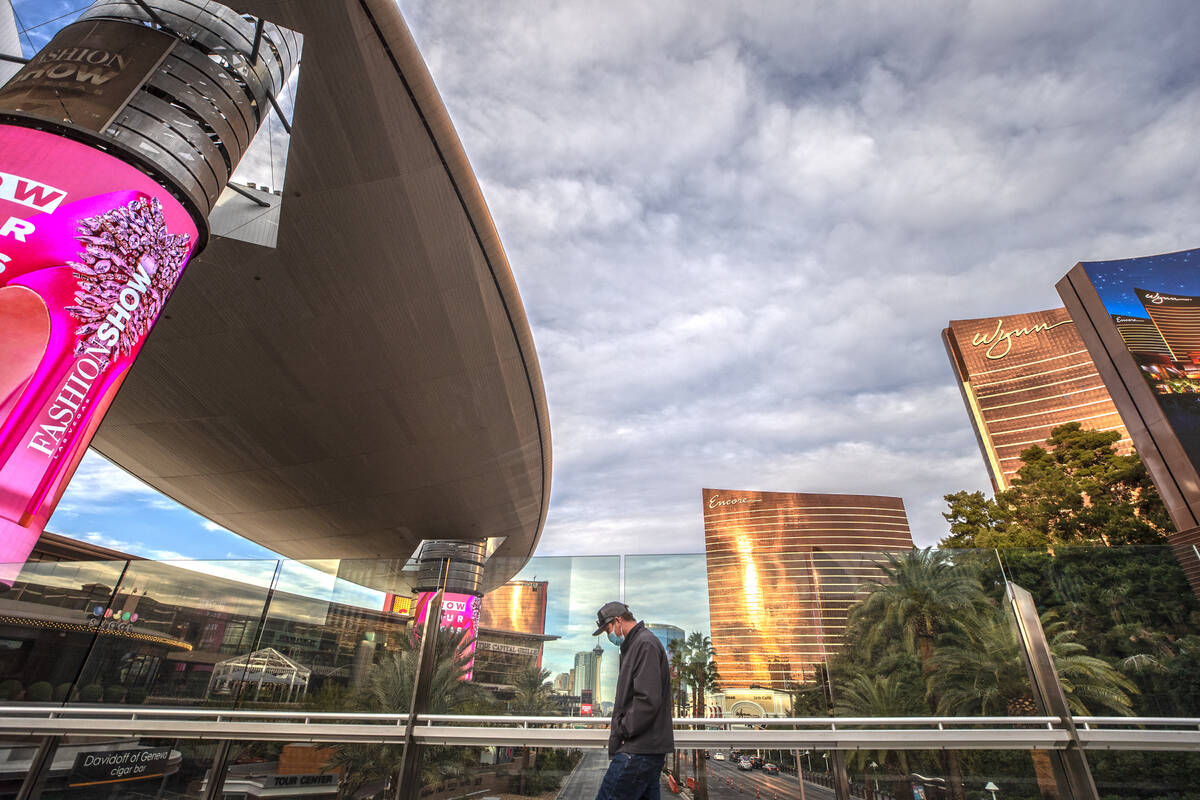 The remarkable roll Nevada's gaming industry has been on for the past three years continues to amaze, and nowhere is it more visible than on the Las Vegas Strip.
The Nevada Gaming Control Board last week reported the 28th straight month of gaming win — the amount the state's 435 major casinos took from gamblers in slot machines, table games and sports betting — exceeding $1 billion.
A deep dive into some of the statistics produced by the Control Board shows the increases have been most evident in Clark County with win up in all but one Southern Nevada submarket and with the Strip leading the pack with a 4.8 percent increase in revenue over the past 12 months.
It's pretty easy to analyze how this is happening.
Sports and entertainment capital
Las Vegas has positioned itself not only as the "Entertainment Capital of the World" but as the center of the sports universe. Things like the Vegas Golden Knights winning the Stanley Cup and the Las Vegas Aces WNBA team cruising toward a potential second straight championship only solidify the positioning.
As Las Vegas grows as a sports and entertainment hub, the airline industry has taken notice and added more lift into Harry Reid International Airport to meet growing demand.
The airport is on track to accommodate more passengers in 2023 than anytime in its history. People are clamoring to come to the city, whether it's to see an international soccer friendly at Allegiant Stadium or one of the many entertainment residencies up and down the Strip.
While casino companies long ago determined that ancillary attractions can make more money through ticket sales, high-end restaurants and a sparkling room product than from casino games, it's only natural to assume that at least some of the guests coming to Las Vegas will want to try their luck at blackjack or the slots.
And that's what's happening on the Strip.
Gamblers put an astonishing $142.6 billion into slot machines in the 2022-23 fiscal year, with $113.2 billion occurring in Clark County and $59.3 billion at the Strip's 62 licensed locations. They also dropped $34.9 billion on table game bets statewide, with $33.1 billion in Clark County and $25.9 billion on the Strip.
One of the reasons slot machines continue to gain in popularity is that the amount of coin-in on slots statewide is up 4.4 percent over the total bet a year earlier. The drop, or the amount wagered, on table and card games is down 1.4 percent statewide.
While coin-in was up by a single-digit percentage, Strip coin-in was up 10 percent over the previous year, the second-best percentage increase in the state, beat out by Sparks' 11.7 percent, where a new casino property made its debut in the past year.
Of that $142.6 billion put into slot machines statewide, casinos kept $10.2 billion, and of the $34.9 billion wagered on table games, the casinos collected $4.9 billion. The $15.1 billion won by casinos in the fiscal year was 3.2 percent greater than the total won in 2021-22.
On the Strip, casinos won $4.8 billion of the $59.3 billion gambled in slots and $3.7 billion of the $25.9 billion bet on tables. The $8.5 billion won by Strip casinos last year was 4.8 percent more than in the previous year, again, second only to Sparks.
Volume and luck factors
Two other factors enter into these gaming win statistics — volume and luck. At the beginning of 2022-23 fiscal year, there were 453 licensees in operation statewide. By the end of June, there were 435, yet numbers still increased. On the Strip, the total number of licensees dipped from 62 to 59.
Luck played a role, too, with a casino's winning percentages changing from year to year.
All indications show that gaming volume numbers are only going to go up in the immediate future. Thousands of people will come to the city for the Formula 1 Las Vegas Grand Prix and Super Bowl LVIII. They'll want to see and hear U2 and "Postcard From Earth" at the Sphere. The Las Vegas Raiders have an entertaining home schedule against opponents with fan bases that travel well.
People will be able to stay at the new Fontainebleau on the Strip or Durango in town.
And, in the long term, the Oakland A's appear to be coming to town, the NBA may finally arrive with a franchise and Tilman Fertitta and the Oak View Group will soon have new resorts on the drawing board. Airlines, some of them new to Harry Reid, will continue to add flights and, at long last, we may eventually get high-speed rail from Southern California.
Now is a good time to be in the gaming and resort business.
Contact Richard N. Velotta at rvelotta@reviewjournal.com or 702-477-3893. Follow @RickVelotta on X, formerly known as Twitter.
Where to win
Where's the best place for a gambler to play slot machines and table games? If you believe in percentages, it's Sparks for slot machines and for table games, downtown Las Vegas.
Every year, the Nevada Gaming Control Board publishes casino win percentages by market. But remember, when you're talking about billions of dollars wagered, comparative win percentages are imperceptible.
The slot machine winning percentage statewide was 7.17 percent in Fiscal Year 2023. The previous year, it was 7.2 percent. That means slot machines statewide were 0.03 percentage points looser now than they were the previous year. For tables statewide, the win percentage went up from 13.57 percent in 2022 to 13.99 percent.
If you compare winning percentages market by market, gamblers seem to have their best slot machine luck in Sparks, where the winning percentage for casinos was 5.32 percent (so gamblers won 94.68 percent of what was wagered). By the numbers, the worst location was downtown Las Vegas, where casino win was 8.43 percent (gamblers won 91.57 percent). For table games, the best bet was downtown, where the casinos held 8.34 percent (gamblers won 91.66 percent) and the worst was in outlying Elko County, where casinos kept 22.7 percent (gamblers won 77.3 percent).