Mexico again the leading source of foreign visitors to Las Vegas
Updated June 28, 2023 - 5:58 pm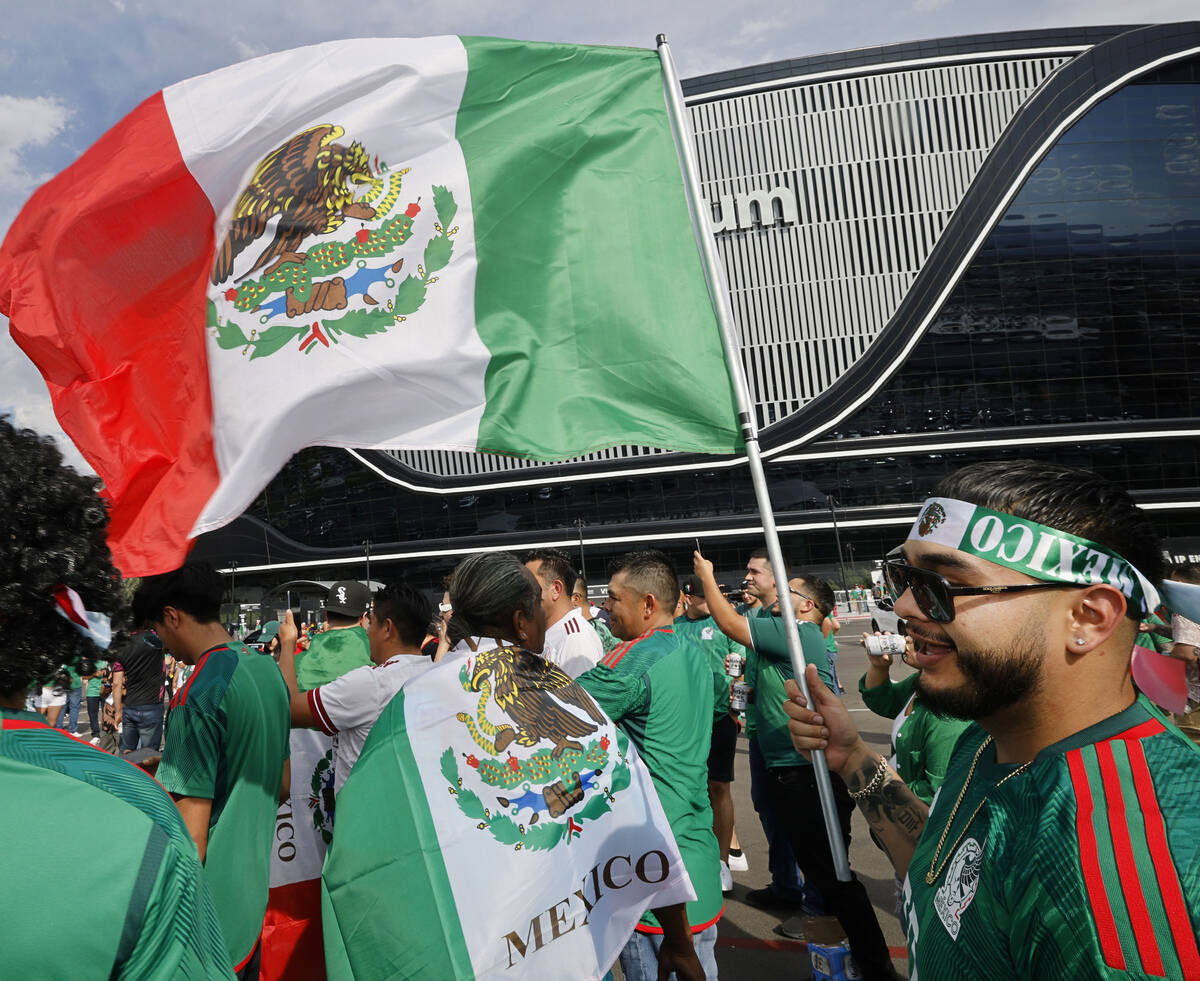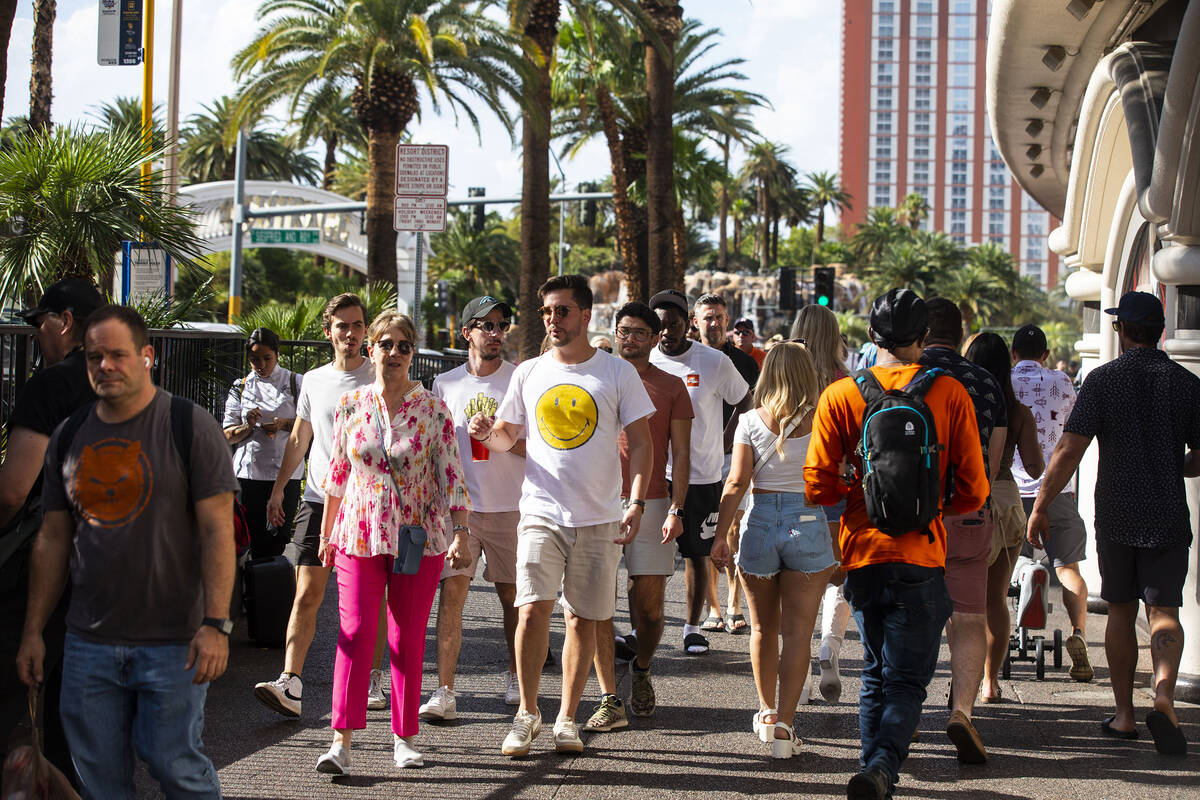 International travelers have always been the gold mine of Las Vegas visitation because they generally stay longer while in Southern Nevada and spend more once they get here.
Las Vegas Convention and Visitors Authority researchers are always crunching numbers to see where foreign travelers are coming from for clues on how the LVCVA can best market these valuable visitors.
Last week, the LVCVA Research Center reported that 3.4 million foreign travelers visited Las Vegas in 2022, a vast improvement from the 1.3 million reported in 2021 and the 1.1 million that came in 2020 when people mostly stayed home during the COVID-19 pandemic. But it was still off the peak year of nearly 6 million in 2014, and 5.7 million in 2016 and 2017.
"I was happy to see the trajectory as positive as I had hoped it would be," said Kevin Bagger, vice president of the LVCVA Research Center. "As we've emerged from the pandemic, we've leaned heavier on the domestic leisure traveler as convention groups and international is taking longer to recover. But at least both of those segments are going in the right direction."
It's no surprise where most of those foreign travelers come from.
In 2022, the largest contingent of foreign travelers came from Mexico with 989,480 visitors. Close behind was Canada, with 885,610. Mexico surpassed Canada as the leading source of foreign visitors in 2020. Up until then, Canada has led the way since 2010.
Third on the foreign travelers list is the United Kingdom, which produced 482,380 visitors in 2022.
Bagger said just over 60 percent of Las Vegas' annual total of international visitors come from Mexico, Canada and the United Kingdom.
The U.K. probably will trend upward when Virgin Atlantic revives nonstop flights between Manchester, England, and Las Vegas this summer.
After those countries, the No. 4 ranking belongs to Australia — 125,040 in 2022, 4.5 percent of the overall total — followed by Germany — 99,840, 3.7 percent of the total.
What had been an emerging market most years through 2019 was China, whose government imposed some of the toughest COVID restrictions in the world. After peaking at 260,000 visitors to Las Vegas in 2017, China fell to 22,100 in 2020, and 3,040 in 2021.
As COVID protocols left their mark, a three-times-a-week nonstop flight between Beijing and Las Vegas on Hainan Airlines went away after a strong start in 2017, and Bagger predicts it will take a long time for it to come back.
"We know China is taking longer to recover," he said. "There are economic and political reasons behind that. Obviously it was a key pre-pandemic market. It'll take time (to recover). We expected that to be less recovered, and it is."
South Korea ready for growth
One Asian market that is expected to grow in the years ahead is South Korea, where Korean Air has had fairly steady business with its nonstop flights between Seoul and Las Vegas.
Visitation from South Korea peaked in 2019 with 202,000 arrivals.
"Korea is typically in our top 10," Bagger said. "(When the pandemic hit), we had to close all our offices. Seoul is important not only for Korean visitors, but it's a gateway for feeder traffic from the rest of Asia."
There's new hope for South Korea numbers expanding after last week's LVCVA board meeting. The board unanimously approved spending $360,000 to reopen a representative office for Las Vegas in Seoul.
One of the big Asian head-scratchers is Japan.
Japan was roaring in 2012 with 260,000 arrivals a year. In the late 1990s, there were two different airlines offering nonstop service between Tokyo and Las Vegas with what once was Northwest Orient (now Delta Air Lines) and Japan Airlines offering flights to Southern Nevada on their Boeing 747 jumbo jets.
Bagger said the Japanese are a culturally careful society, and that has been reflected in the downturn in visitation, which was at 3,090 in 2021, but up to 33,400 last year.
Bagger said there could be new hope for Japan as MGM Resorts International gets closer to opening an integrated resort in Osaka in late 2029.
"I get the sense that MGM's presence in Japan will help," Bagger said. "They'll sample a version of Las Vegas in Japan, and once they've done that, they want to see the real thing."
Boost from Avianca
International travel to Las Vegas may get a new boost looking south — farther south than Mexico.
In April, Avianca Airlines, South America's second-largest commercial air carrier, announced it will launch nonstop air service between Las Vegas and San Salvador, El Salvador, in July. The San Salvador flight will provide a gateway to Southern Nevada from all of South America.
Contact Richard N. Velotta at rvelotta@reviewjournal.com or 702-477-3893. Follow @RickVelotta on Twitter.