Investors pay premium for land near Raiders Stadium in Las Vegas
August 11, 2017 - 5:29 pm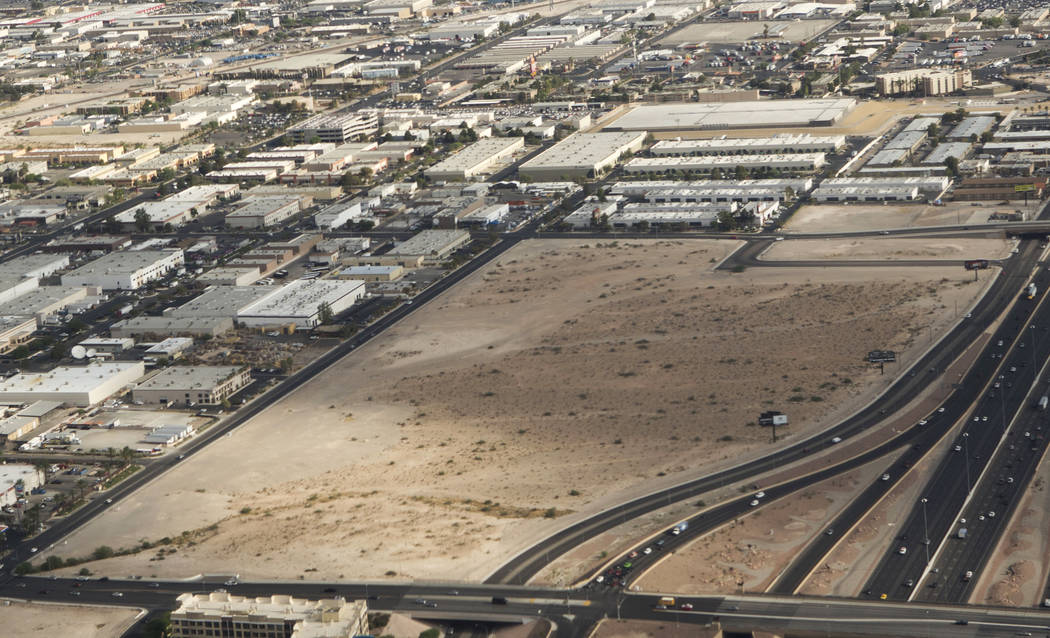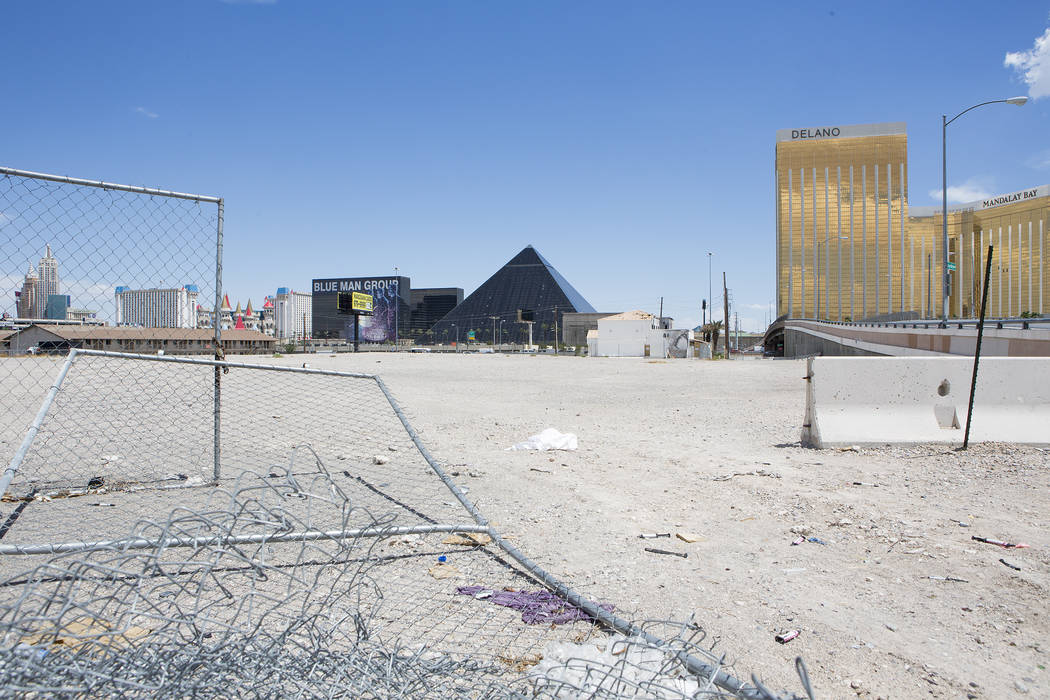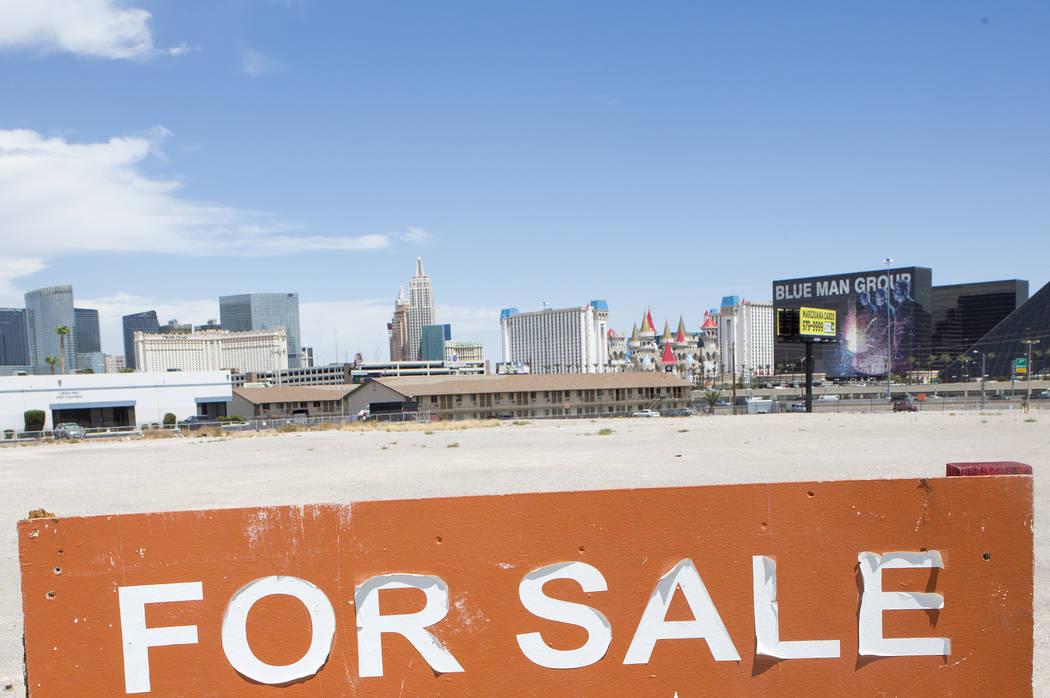 The Raiders are still a few years away from throwing the pigskin in Las Vegas. But one investor group is getting in on the NFL team's neighborhood early – and it paid a premium.
Global Trust Group this week bought a vacant 2.5-acre parcel on Hacienda Avenue, just north of where the Raiders plan to build their stadium. The $7.25 million sale closed Monday, property records show.
That amounts to $2.9 million an acre — about six times the average sales price for Southern Nevada land in the second quarter, as tracked by brokerage Colliers International.
Listing broker Bill Lenhart told me the buyers were "never specific on their intent" for the site. He said one reason Global Trust beat other bidders was that it did not have an entitlement contingency, or a precondition that it would finalize the sale after it obtained project approvals from Clark County.
A sign for the company at its newly acquired property proclaims it a "development site."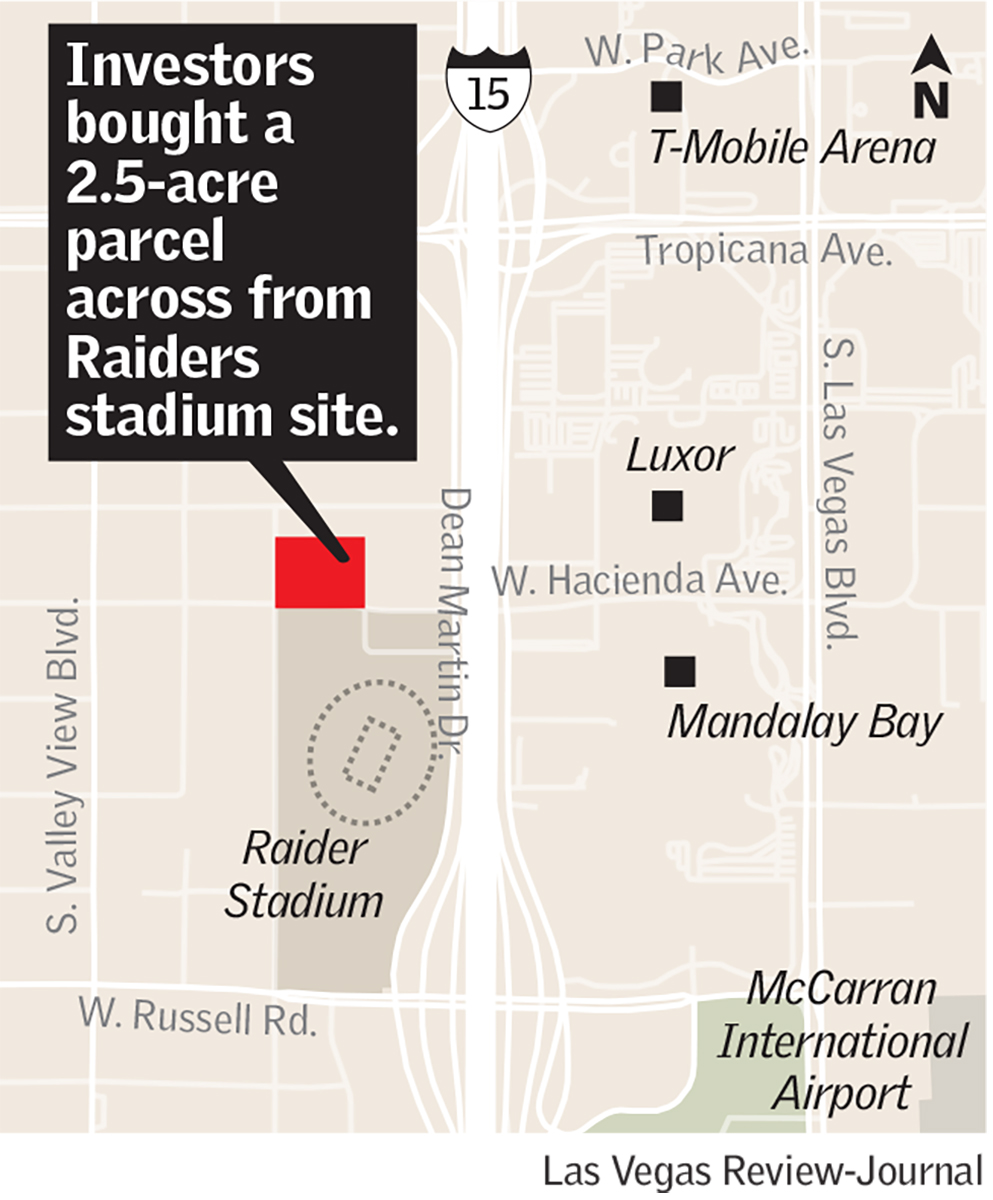 "Create and defend wealth," the sign says.
Efforts to reach Global Trust for comment were unsuccessful.
Lenhart, founder of Sunbelt Development &Realty Partners, said he received offers from seven qualified prospective buyers, or those who provided proof of funds, and some from people who "were not so qualified."
The Raiders are expected to start construction of their 65,000-seat domed stadium in January and finish by mid-2020. According to Lenhart, investors were interested in his client's parcel because of the football team's pending arrival.
"It just shined a light on it," he said.
Investors also have eyed a property adjacent to Global Trust's: a 1.8-acre spread with a boarded-up, two-story commercial building on Dean Martin Drive that was torched in a fire in May. But a deal with the site's owner has ended up in court.
ABC Land &Development sued the owner, Itai Investments, in late June in Clark County District Court.
ABC alleged it reached a deal effective March 30 — three days after NFL owners approved the Raiders' move from Oakland to Las Vegas — apparently to buy the property for $3.2 million. But Itai "has failed and refused without just cause or reason" to comply with the terms of the sale and finalize the transaction, ABC alleged.
ABC's attorney in the case, James Smyth of law firm Kaempfer Crowell, would not comment Thursday.
The case docket online does not show an attorney for Itai. Efforts to get comment this week from the ownership were unsuccessful.
It's still too early to say whether the Raiders will spark a real estate bonanza. There are some empty parcels near the stadium site, but the neighborhood is almost entirely built out, mostly with industrial properties.
But with one property owner able to fetch nearly $3 million an acre, don't be surprised if others start salivating — if they aren't already.
Contact Eli Segall at esegall@reviewjournal.com or 702-383-0342. Follow @eli_segall on Twitter.