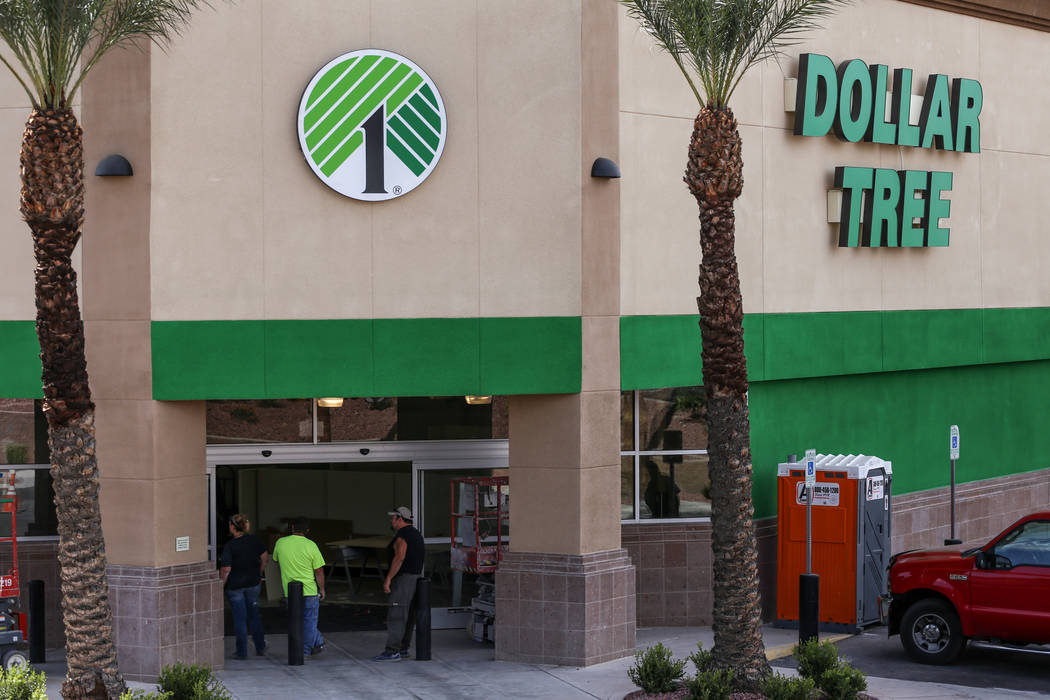 When investors buy commercial real estate, it's standard practice to acquire the property through a holding company. And it's all too common to pick a dry, boring name for it.
Buyers routinely name the holding company after the property's address — buying a building at 123 Main St. through 123 Main Street LLC, for instance — while others might pick a name that describes the project. The Oakland Raiders bought their stadium site in May through an entity dubbed LV Stadium Company LLC.
But sometimes investors get a little more creative.
J Dapper, owner of Dapper Cos., bought a retail building in the eastern Las Vegas Valley in June for about $1.6 million through an entity called Everything's A Dollar Until You Pay Tax LLC.
Dapper said he lined up Dollar Tree as a tenant before he closed the purchase, and he cited the discount retailer's slogan, "Everything's $1." The store at Lake Mead and Hollywood boulevards should open in the next few weeks.
He said there are a lot of funny business-entity names floating around — he knew of one whose acronym stood for "F—- Those Guys."
Also, as a portfolio of properties expands, keeping track of everything can get complicated, Dapper said, and he thought it would be "kind of a funny inside joke" to use a quirky name.
"My office hates me, because now they have to write it out every time," he said.
He's not the only investor to use a seemingly unusual name this year. Planet Mars LLC bought an apartment building at 787 E. Harmon Ave. last month, and Brussel Sprouts LLC bought a commercial building at 5775 S. Rainbow Blvd. in March.
Repos way down
Foreclosure numbers are in for the third quarter, and Las Vegas' rate fell off a cliff.
However, as I wrote last month in this column, it's not because the valley's repo woes suddenly disappeared. Rather, it's a side effect of a new law kicking in.
One in every 1,525 homes in the Las Vegas area was hit with a foreclosure-related filing in the three months ending Sept. 30, down 83 percent from the same period last year, according to a report last week from housing tracker Attom Data Solutions.
Overall, our foreclosure rate was 190th among 217 metro areas listed in the report. (If you're wondering when that last happened, I'm going to guess never.)
Senate Bill 490, approved by the Nevada Legislature this past session, took effect June 12 and made permanent the state's Foreclosure Mediation Program. It also shifted the program's oversight to Home Means Nevada Inc., a state-launched nonprofit that had effectively shut down early this year.
The law took effect the same day Gov. Brian Sandoval signed it, but Home Means Nevada "had to start from scratch," Perry Faigin, then the board president, said last month.
The group lacked an office and staff when the law kicked in, and it received its initial funding of $300,000 in late August, or more than two months after the measure took effect.
Contact Eli Segall at esegall@reviewjournal.com or 702-383-0342. Follow @eli_segall on Twitter.