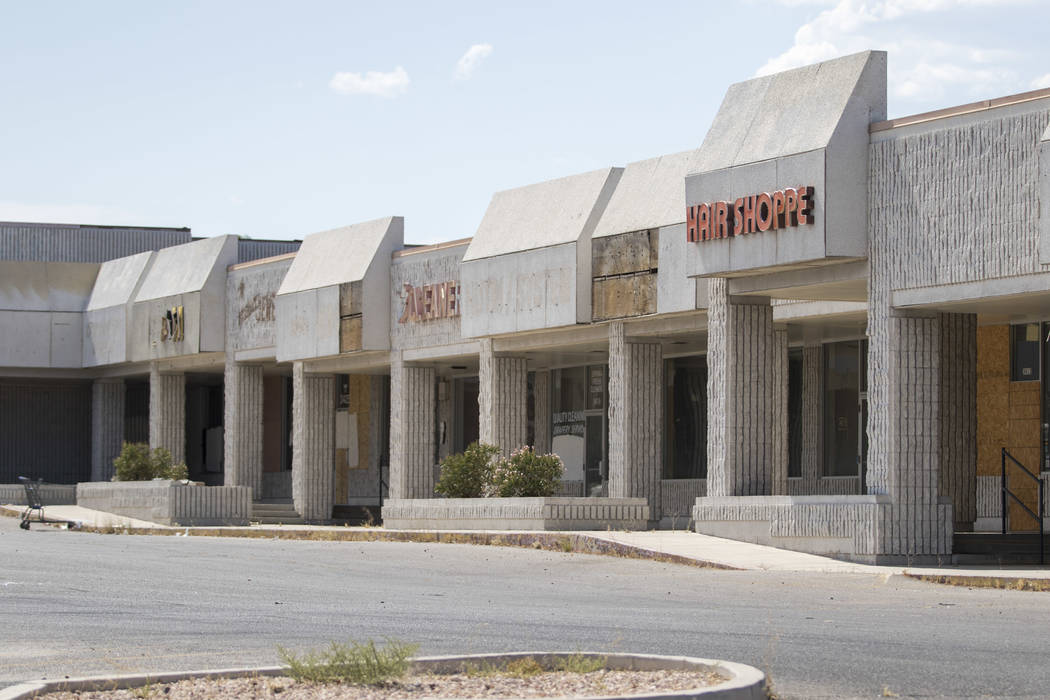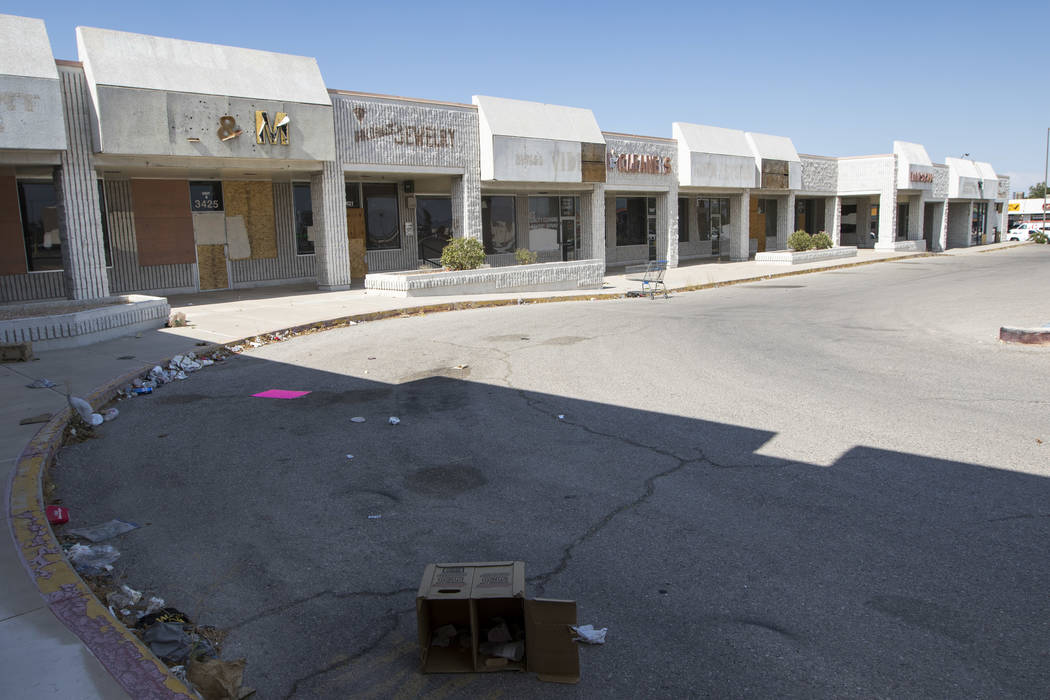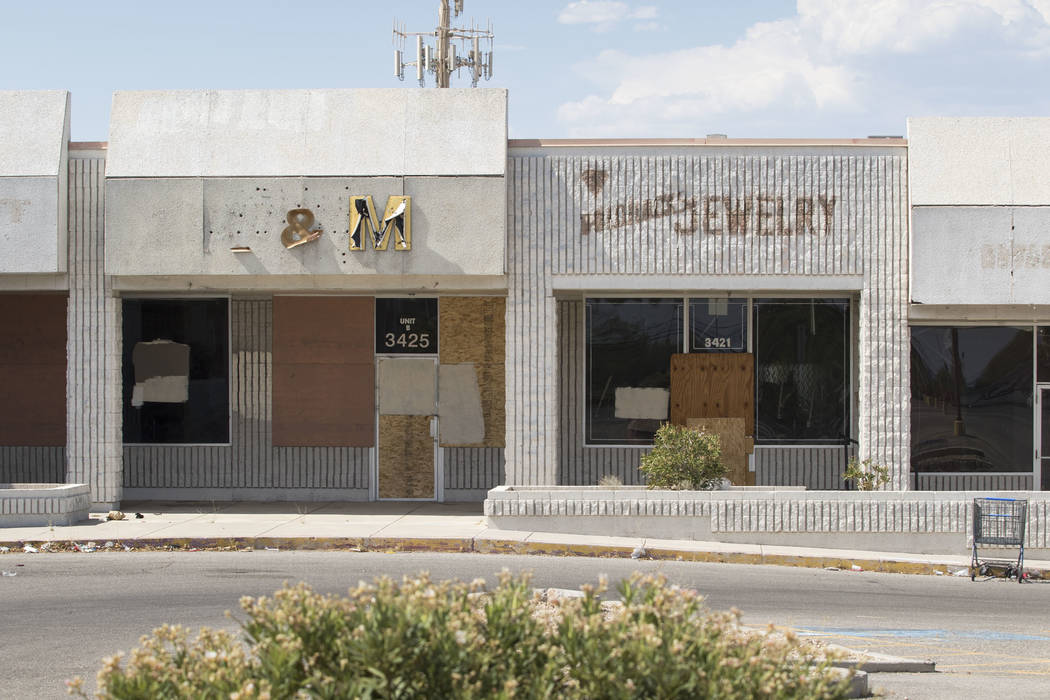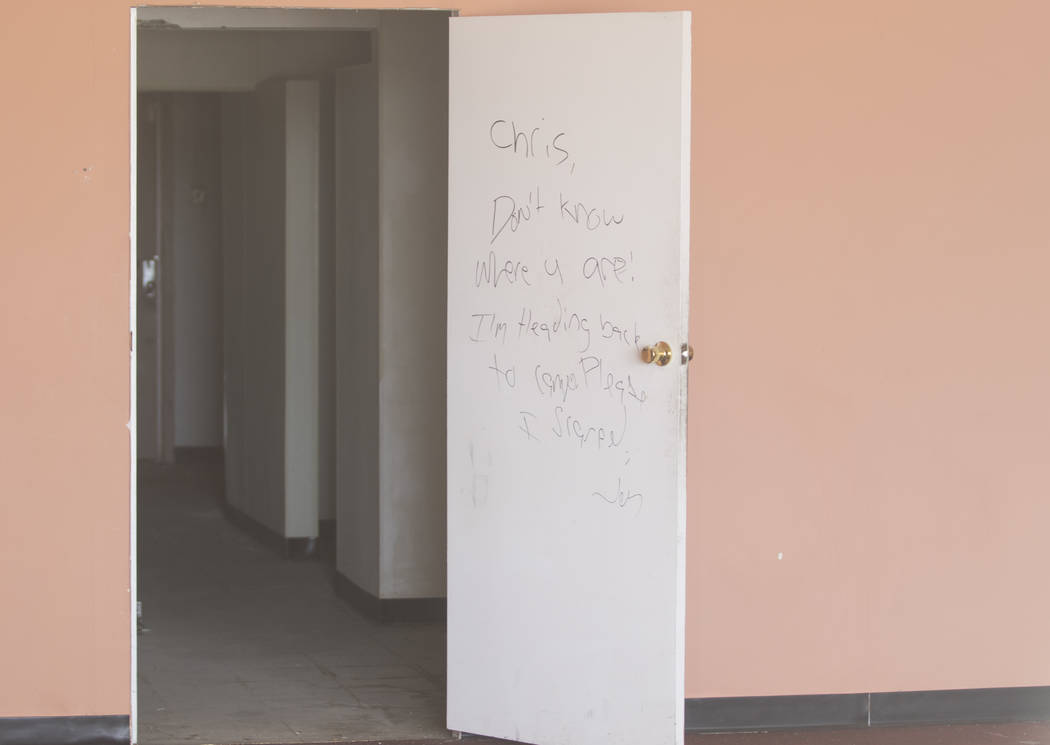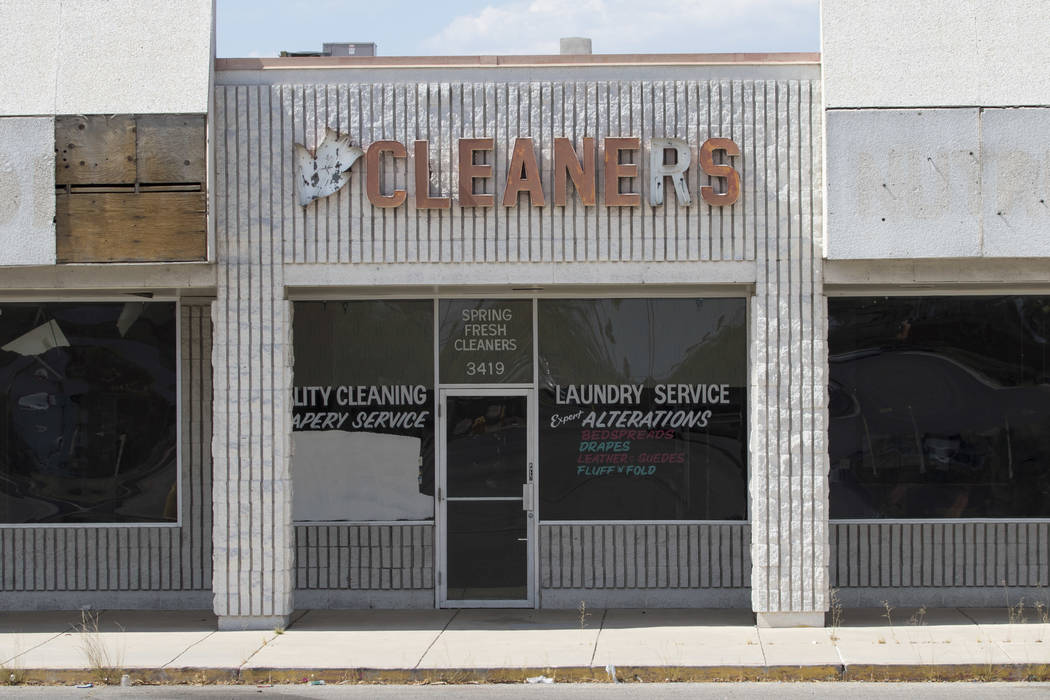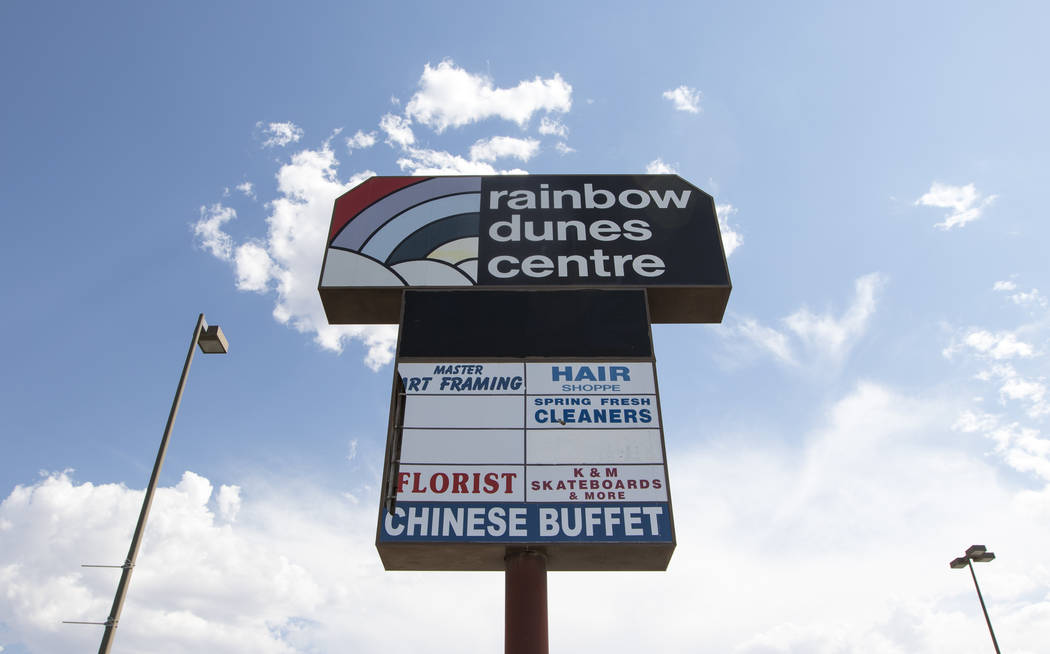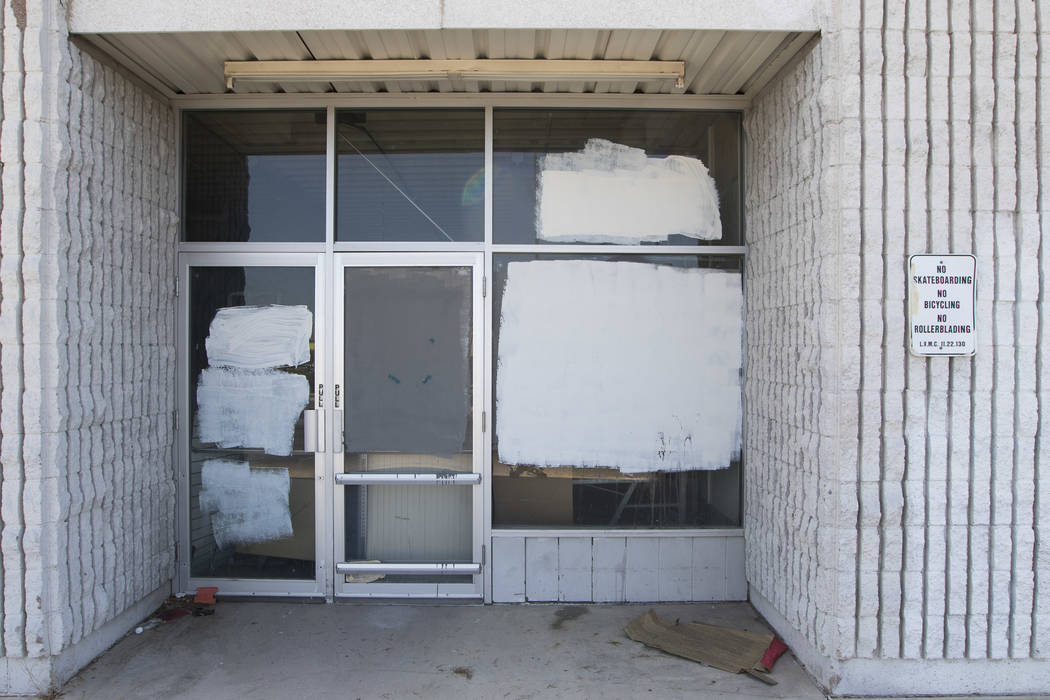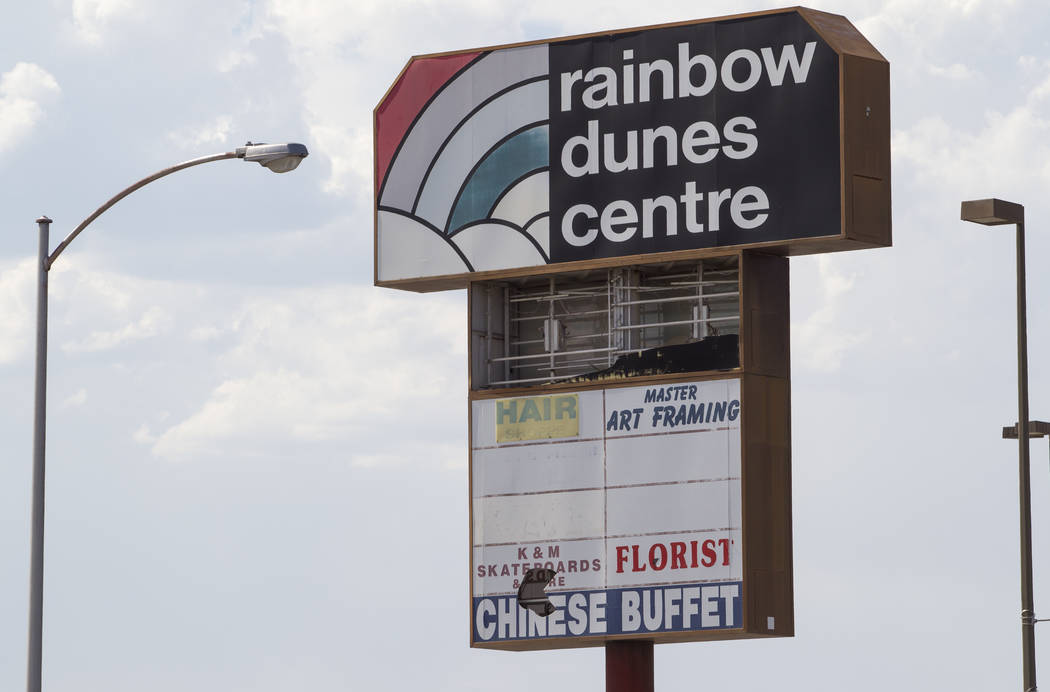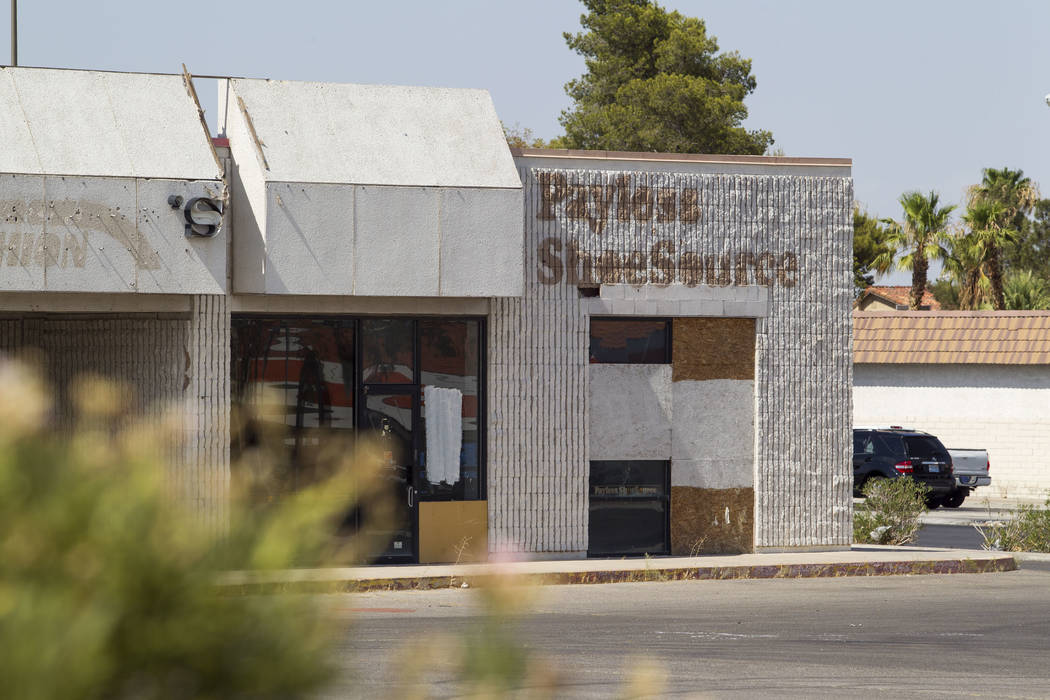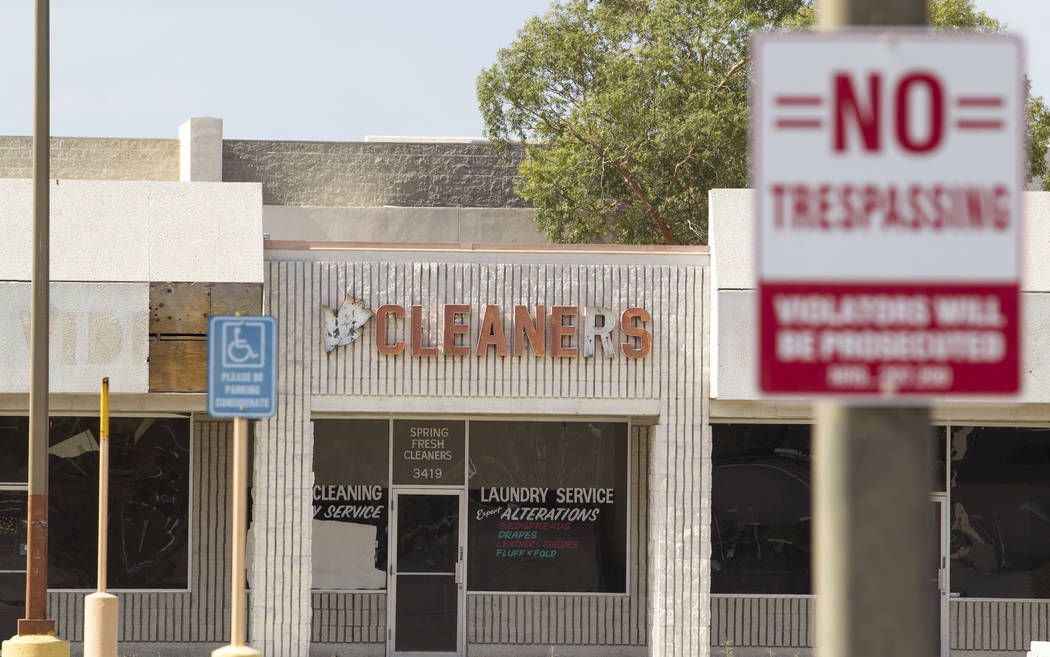 At the Rainbow Dunes Centre, shoppers used to stroll the aisles of Kmart, buy shoes at Payless and chow down at a Chinese buffet.
In more recent years, the "customers" were kicking through walls, trashing the parking lot and ripping out copper.
Rainbow Dunes Centre, at the northwest corner of Spring Mountain Road and Rainbow Boulevard, looks like one of the more blighted shopping centers in Las Vegas.
It's empty and boarded-up. Barbed wire-topped fencing blocks people from trying to get in through the back. Trash, debris and other items are strewn about, including a shopping cart, a television and discarded shoes and clothes.
Amid waves of retail closures in Las Vegas and around the country, Rainbow Dunes seems like a case study in what can go wrong when you lose an anchor tenant, a growing concern for landlords and small shops that feed off a big-box retailer's foot traffic.
But according to some real estate pros, this plaza's downfall isn't that simple.
"It's not what you think," Colliers International broker Tom Naseef said. "Not even close."
Naseef, who until recently was the center's listing broker, said he could have sold Rainbow Dunes "25 times, no exaggeration." Developers, medical-facility operators, retailers and others looked at the property, but as Naseef described it, the owners never figured out what to do with the 106,400-square-foot plaza.
They contemplated redeveloping it but weren't "really motivated to sell," he said. Meanwhile, neighbors called Naseef to clean it up, and vandals went to town.
"There's not a piece of copper left," he said.
Las Vegas investor J Dapper of the Dapper Cos. said he tried to buy the plaza four or five years ago but never heard back from the owners.
"I feel pretty strongly that I sent the offer to the right place, and I got absolutely no reply," he said.
The 7.6-acre property is owned through a company called Golden Legacy Las Vegas in Milpitas, California. The ownership group could not be reached for comment.
NewMarket Advisors owner Chuck Creigh contacted me on the owners' behalf and said he was hired as the listing broker a few weeks ago. The center's beat-up condition could scare off some buyers, he said, but others would be "all over it."
The owners are open to selling the plaza, leasing it or forming a joint venture, he said. One option they're exploring is a "food hall," or a cluster of restaurants, bars and other vendors under one roof.
Creigh remembers when Rainbow Dunes "was hopping" with activity. He doesn't know when exactly it emptied out but said it's been that way "a long time."
The plaza was built in 1983, county records show. Kmart announced in 2003 that it would close its store there, and almost all of the other tenants were gone by early 2009, according to news reports. The Kmart was never replaced, Naseef said.
Clark County officials have received several complaints in recent years about the center, mostly related to trash, debris and weeds. All of the cases are closed, indicating management corrected the problems, according to county government spokesman Dan Kulin.
The location is by no means inherently bad for retail – tenants and shoppers pack Korea Town Plaza across the street.
But when an anchor leaves and no one takes its spot, shops in a center can suffer greatly.
"It's brutal for those guys," Creigh said.
Still, he expressed optimism that Rainbow Dunes has a bright future.
"Something cool will happen to it," he said. "We're convinced."
Contact Eli Segall at esegall@reviewjournal.com or 702-383-0342. Follow @eli_segall on Twitter.
Rainbow Boulevard and Spring Mountain Road, Las Vegas, NV