Caesars mediator may change course of drawn-out bankruptcy
February 4, 2016 - 6:14 pm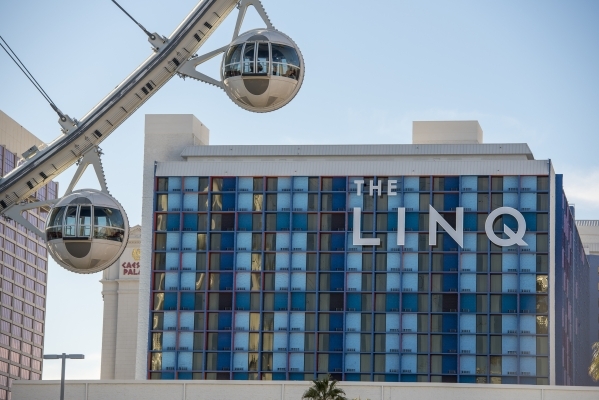 NEW YORK — The bankrupt operating unit of Caesars Entertainment Corp.'s proposal of mediation in its Chapter 11 case could potentially change the course of the litigious, drawn-out bankruptcy proceedings.
Angry creditors have accused Caesars of looting the operating unit before its bankruptcy to benefit private equity owners Apollo Global Management and TPG Capital Management, creating a stumbling block for any restructuring deal in the $18 billion bankruptcy.
In a motion filed in the Northern District of Illinois court on Wednesday, Caesars Entertainment Operating Co. said it believes a mediator would help creditors reach a compromise.
The proposal comes ahead of the expected release later this month of an independent inquiry into pre-bankruptcy transactions.
"Once the examiner's report comes out, our strong desired goal is try to reach a consensual deal to restructure," said Kirkland & Ellis lawyer David Zott on behalf of Caesars in a separate court hearing on Wednesday.
Caesars plans to update a current restructuring proposal in light of the examiner's report, and potentially improve recoveries, according to the court filing. Talks on the plan updates have intensified in anticipation of the examiner's report and may continue after its release, it said.
Caesars will also ask on Wednesday to extend exclusive control over its bankruptcy, which means that lower-ranking creditors cannot present rival restructuring plans, from March 15 for another four months, Zott said.
Some creditors have already supported the appointment of a mediator as long as it does not delay the bankruptcy, the filing said.
Marble Ridge Capital LP, which holds debt and equity through the company's capital structure, has been helpful in discussing mediation with the operating unit and other creditors to develop consensus, it said.
"This creates a path forward and a safe landing," said Dan Kamensky, managing partner of Marble Ridge. "Absent mediation, the case will grind to a standstill."
However, Kristin Going, a lawyer for DrinkerBiddle who represents bondholder Meehancombs, complained in court that some noteholders are "conspicuously absent from the mediation request."
The mediation proposal is expected to be discussed in court at a hearing in Chicago later this month.
Separately, U.S. Bankruptcy Judge Benjamin Goldgar said he would decide on March 2 whether to halt creditor lawsuits, including one by Meehancombs, against Caesars parent while the company tries to work out a debt-cutting deal.
A U.S. appeals court told Goldgar that he must review a previous decision to let the lawsuits go to trial.