Caesars gearing up to buy William Hill with stock sale
Updated September 28, 2020 - 1:36 pm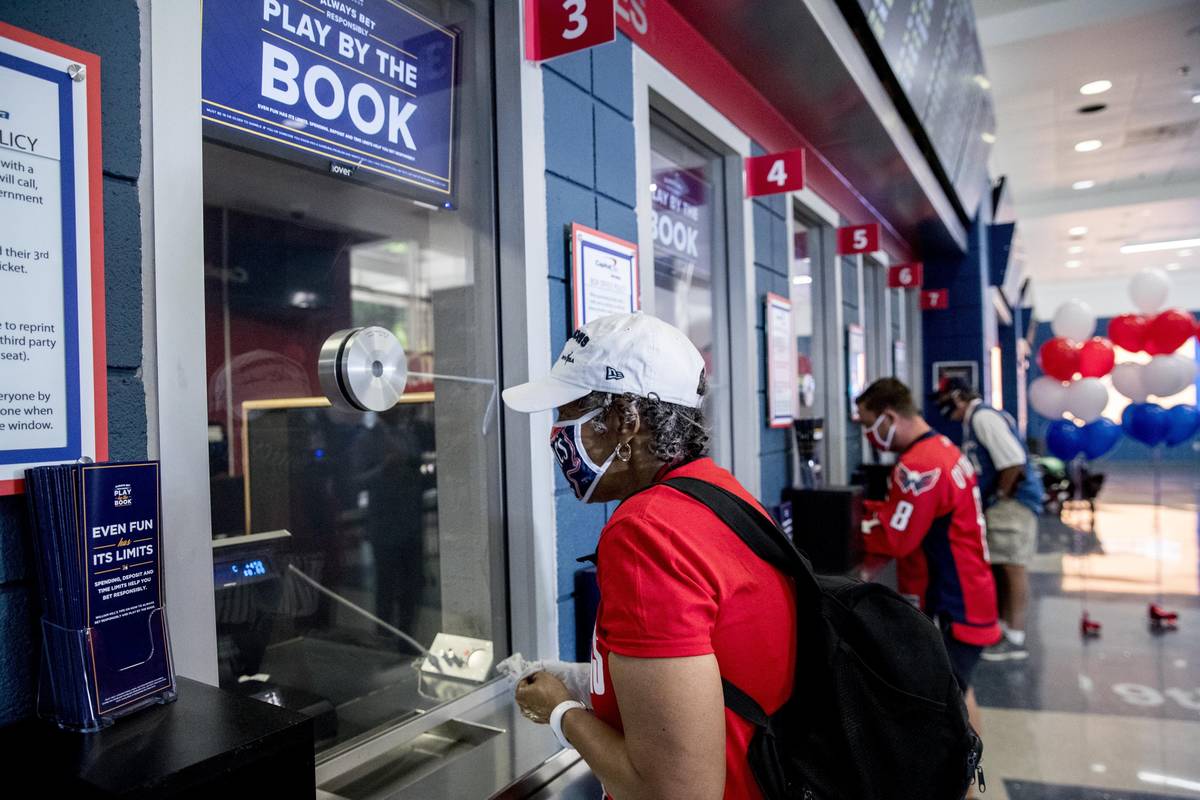 Caesars Entertainment Inc. is gearing up to potentially buy sports betting company William Hill PLC.
The gaming giant has proposed to buy London-based William Hill for $3.7 billion and intends to sell 30 million company shares "for general corporate purposes, including to finance a portion" of the potential acquisition, according to Securities and Exchange Commission documents filed Monday. The public stock sale includes a 30-day option for 4.5 million shares and isn't contingent on buying William Hill or vice versa, the filings said.
Last week, the London-based sports betting company acknowledged that Caesars and another company, Apollo Management Inc., had made cash proposals to buy William Hill. The company didn't provide details on the potential takeover bids but said Apollo and Caesars have until Oct. 23 to announce whether they will make a formal company offer.
"Discussions between William Hill and the respective parties are ongoing," the board announced Friday. "There can be no certainty that any offer for William Hill will be made, nor as to the terms on which any offer might be made."
The proposals come as legalized sports betting spreads across the country, and as the coronavirus pandemic has boosted online gaming.
Via a joint venture agreement, Caesars currently owns a 20 percent stake in William Hill, which operates 29 sportsbooks at Caesars properties in seven states, according to the documents. The company thinks sports betting and online gaming offer one of the largest growth areas for the U.S. gaming industry, estimating a potential $30 billion-to-$35 billion market by 2033, the documents said.
"We believe that acquiring William Hill would improve the customer experience and profitability as compared to our existing joint venture with William Hill in the U.S., which is complex and we believe is undervalued by the market to the detriment of our existing stockholders," the company wrote in its filings.
Caesars' potential bid for William Hill would represent a good deal "at first blush" for Caesars but "significantly undervalues" William Hill from the betting company's perspective, according to financial analyses by Jefferies Group LLC. Their joint venture agreement limits how much competition Caesars has, Jefferies said.
Another analysis by Truist Securities dated Sunday indicated a three-party deal with William Hill, Caesars and Apollo would make sense, with Caesars buying William Hill U.S. and Apollo buying the European and other international assets, Truist's analysis said.
Caesars stock closed up 2 percent to $58.21 per share Monday. William Hill dropped 12.17 percent, on the London Stock Exchange at close, according to Yahoo Finance.
Contact Mike Shoro at mshoro@reviewjournal.com or 702-387-5290. Follow @mike_shoro on Twitter.