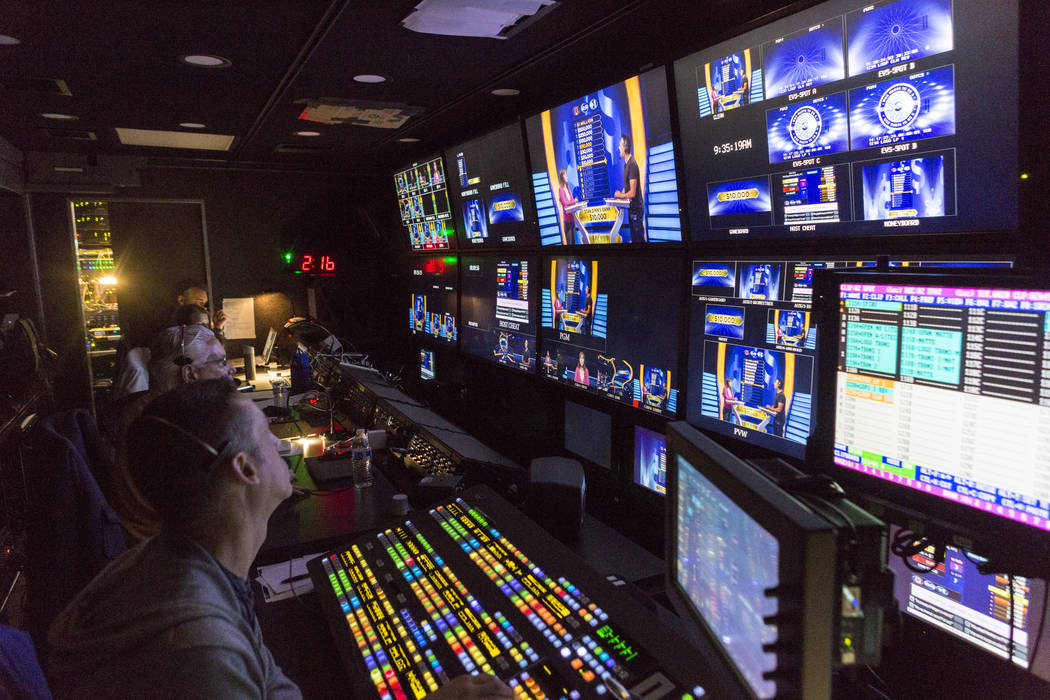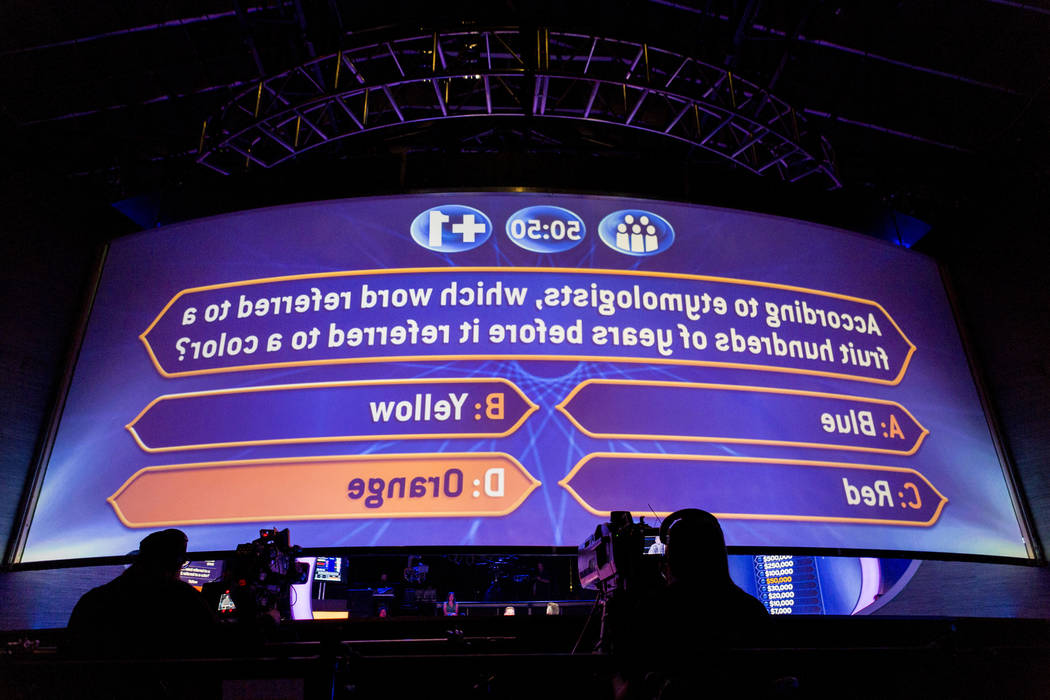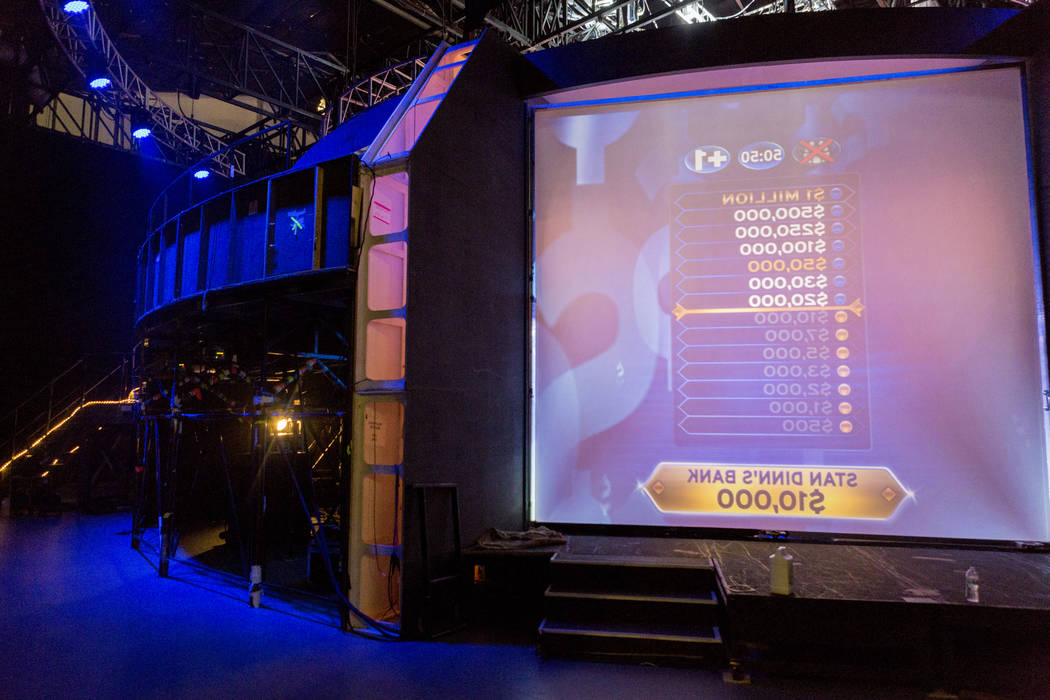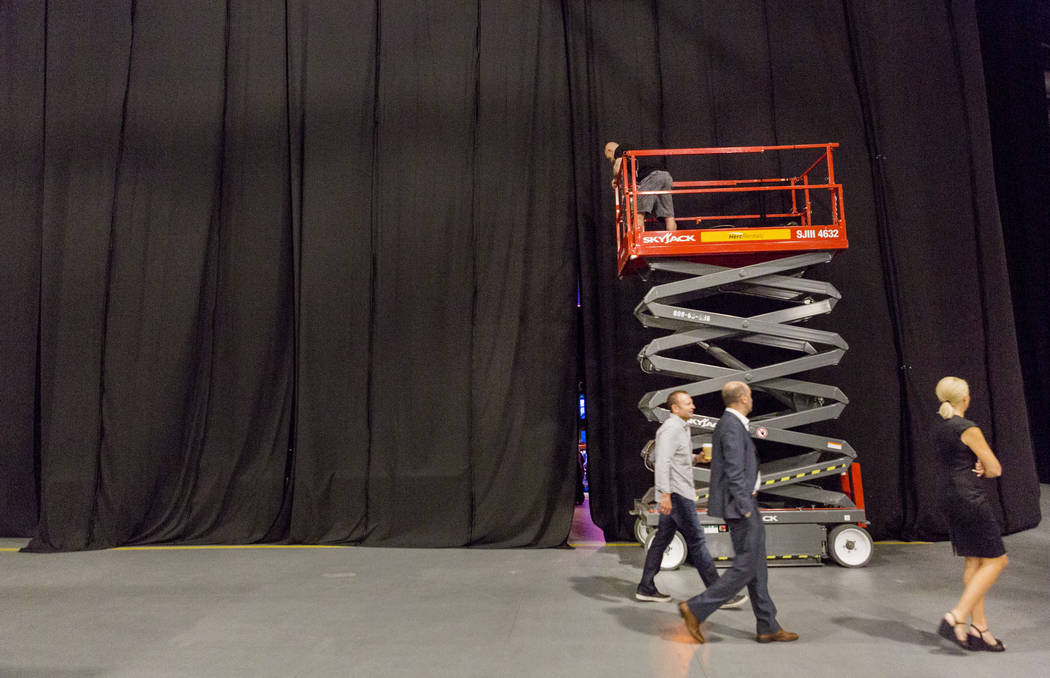 Caesars Entertainment Corp. has opened what is being described as North America's largest soundstage just off the Strip to lure production companies to the desert with cheaper costs and proximity to Hollywood.
"This gives (production companies) an opportunity to film shows that don't necessarily have Las Vegas in the script," said Jason Gastwirth, Caesars' senior vice president of marketing and entertainment, during a tour of the soundstage.
The 48,000-square-foot, multimillion-dollar Caesars Entertainment Studios surpasses Mega Stage at Pinewood Toronto Studios, which claimed to be the largest soundstage in North America at 45,900 square feet.
Located a short walk from Bally's near the Strip, the soundstage looks like a massive white tent from the outside. Slightly smaller than a professional football field, the soundproof structure looks like a warehouse on the inside.
The space can be used to construct a movie or TV set and includes makeup and dressing rooms. No post-production work is done at the facility. Movie studios have many sound stages of varying sizes on their premises.
There are several hundred soundstages around the U.S., including about 300 in Los Angeles. Producers of big-budget movies are more concerned about tax incentives than the features of a soundstage, said Talaat Captan, a movie producer and studio owner in Los Angeles.
"At the end of the day, it is just a big box and you can rent them all over the country. People are lured by the size of the tax incentive," Captan said.
Southern Nevada offers a tax incentive that ranges from 15 percent to 20 percent, but that is capped at $10 million. Georgia offers incentives as high as 30 percent. That has turned the state into a hub for the film industry.
Pinewood Studios is one of 16 film and TV studio operators that have announced plans to locate or expand in Georgia since 2010, according to Adweek. Caesars Entertainment Studio is one of about a dozen soundstages and studios in Southern Nevada, according to data from the Nevada Film Office.
Caesars' soundstage will be used to film six episodes per day of "Who Wants to Be a Millionaire" from July 5 through late August. More than 125 crew and staff members will be working on that project, according to Caesars.
The soundstage will be booked "most of the year" as Caesars has "a number of other productions in the pipeline," Gastwirth said, without giving any details. Caesars has already held an e-sports competition at the facility.
The gaming giant hopes to maximize revenues from the new facility by attract production crews, cast and audience members to its hotels and restaurants, said Gastwirth.
Contact Todd Prince at tprince@reviewjournal.com or 702-383-0386. Follow @toddprincetv on Twitter
Dueling incentives
While Nevada has proximity to California, so do Utah and New Mexico. Both offer higher film tax incentives than the Silver state. Utah offers 20 percent to 25 percent while New Mexico offers as much as 30 percent with a cap of $50 million.
As a result, New Mexico has seen an increase in production facility construction in recent years as well as filming. The popular Netflix series "Breaking Bad" was shot in New Mexico.